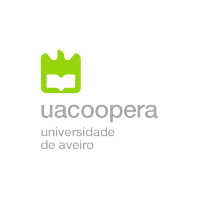 UACOOPERA University of Aveiro
Technology Transfer Office at uacoopera
Portugal · Aveiro
16

followers

67

following

0

recommendations
View UACOOPERA's full profile. It's free!
Contact UACOOPERA, connect with your colleagues and find business opportunities worldwide.
View UACOOPERA's Full Profile
Summary
The University of Aveiro is a young and innovative university, which fosters entrepreneurship and technology and knowledge transfer, with expertise in a wide range of knowledge areas namely IT, Life Sciences (Biology, Chemistry, Biochemistry, Health, Environmental Sciences), Nanotechnology and Materials Science, Mechanics, Physics, Mathematics, Building, Design and Management. uacoopera is the Technology Transfer Office of University of Aveiro. This office engages in value adding activities such as start-up and spin-off creation, support to university-industry cooperation (sponsored research and consultancy services), IP protection and prosecution, licensing, marketing, among others. It covers four main interrelated functional areas – Intellectual Property Management, Licensing, Entrepreneurship, and Industry Liaison.