Summary of the technology
This invention describes a purification process of immunoglobulin Y from egg yolk in three stages, by applying precipitation methods, liquid-liquid extraction and ultracentrifugation. The present process allows to obtain immunoglobulin Y of high quality and with a purity >95%, in a simple and economic way, and applicable at an industrial scale.

Description of the technology
CONTEXT
The use of antibodies in scientific and medicinal applications has been increasing in the last decade. However, the production cost of antibodies with high purity, namely immunoglobulin Y (IgY, antibody present in avian egg yolk) is higher than other therapies, due to the lack of an economic and efficient purification method.
With this invention it is possible to obtain IgY with high purity (>95%) through a simple and economical process, adaptable at an industrial scale.
Selective precipitation methods of the target antibody, which may disturb their activity, and expensive chromatographic processes are not used, being these methods the most currently applied for the purification of IgY.
APPICATIONS
The present disclosure will allow IgY to be used in two distinct areas.
- As biopharmaceuticals to treat a wide range of diseases,
- In the formulation of food supplements, as it may strengthen the immune system of humans and other animals.
KEYWORDS
Immunoglobulin Y (IgY)
Purity
Purification process
Antibodies
Precipitation
Liquid-liquid extraction
Ultracentrifugation
DEVELOPMENT STAGE
TRL 4: The present invention was optimized on a laboratory scale.
IP RIGHTS
Portuguese patent application filed (115031; priority date: 20-09-2018).
International patent application filed (PCT/IB2019/057994).
BUSINESS OPPORTUNITY
Licensing agreement.
Joint further development.
Testing of new applications.
Adaptation to specific needs.
PARTNERSHIP
The University of Aveiro is looking for a partner in the field of commercialization of purified IgY since the application of the process proposed in the present invention will allow to purify IgY with a high purity and at a lower cost.
Technology #CI18023
Technology Owner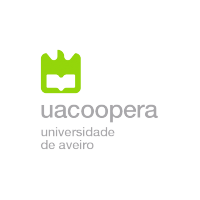 uacoopera
Technology Transfer Office
Related keywords
Biological Sciences
Medicine, Human Health
Biology / Biotechnology
Microbiology Technology
Agrofood Industry
Technologies for the food industry
Food Additives/Ingredients/Functional Food
Food Technology
Food quality and safety
Pharmaceutics
Pharmaceutical Products / Drugs
Monoclonal Antibodies and Hybridomas
Medical Health related
Therapeutic
Welfare technologies
antibody
biopharmaceuticals
immunoglobulin
diseases
About uacoopera
Technology Transfer Office from Portugal
uacoopera
The University of Aveiro is a young and innovative university, which fosters entrepreneurship and technology and knowledge transfer, with expertise in a wide range of knowledge areas namely IT, Life Sciences (Biology, Chemistry, Biochemistry, Health, Environmental Sciences), Nanotechnology and Materials Science, Mechanics, Physics, Mathematics, Building, Design and Management. uacoopera is the Technology Transfer Office of University of Aveiro. This office engages in value adding activities such as start-up and spin-off creation, support to university-industry cooperation (sponsored research and consultancy services), IP protection and prosecution, licensing, marketing, among others. It covers four main interrelated functional areas – Intellectual Property Management, Licensing, Entrepreneurship, and Industry Liaison.
Technology Offers on Innoget are directly posted and managed by its members as well as evaluation of requests for information. Innoget is the trusted open innovation and science network aimed at directly connect industry needs with professionals online.