Company Overview
Innoget is the Open Innovation and Science Network for technology, knowledge and capabilities transfer where you can reach over thousands of experts worldwide.
Innoget facilitates collaboration between innovation seekers and innovation suppliers such as large enterprises, SMEs, research organizations and innovation professionals actively looking for research, funding and licensing opportunities.
Many organizations conducting open innovation related activities, such as technology scouting, R&D and Business Development collaborative projects, technology transfer, etc. are getting competitive advantage by connecting with new technology partners worldwide thanks to their posts on Innoget.

Innoget Team
Innoget was established in 2006 from the ingegration of a group of professionals of recognized standing and experience in the fields of open innovation and technology transfer.
Company information
| FOUNDED | SECTOR |
| --- | --- |
| 2006 | Open Innovation, Technology Transfer |
| CONTACT | MARKET |
| info@innoget.com | Businesses, Research Organizations, Startups, Individuals |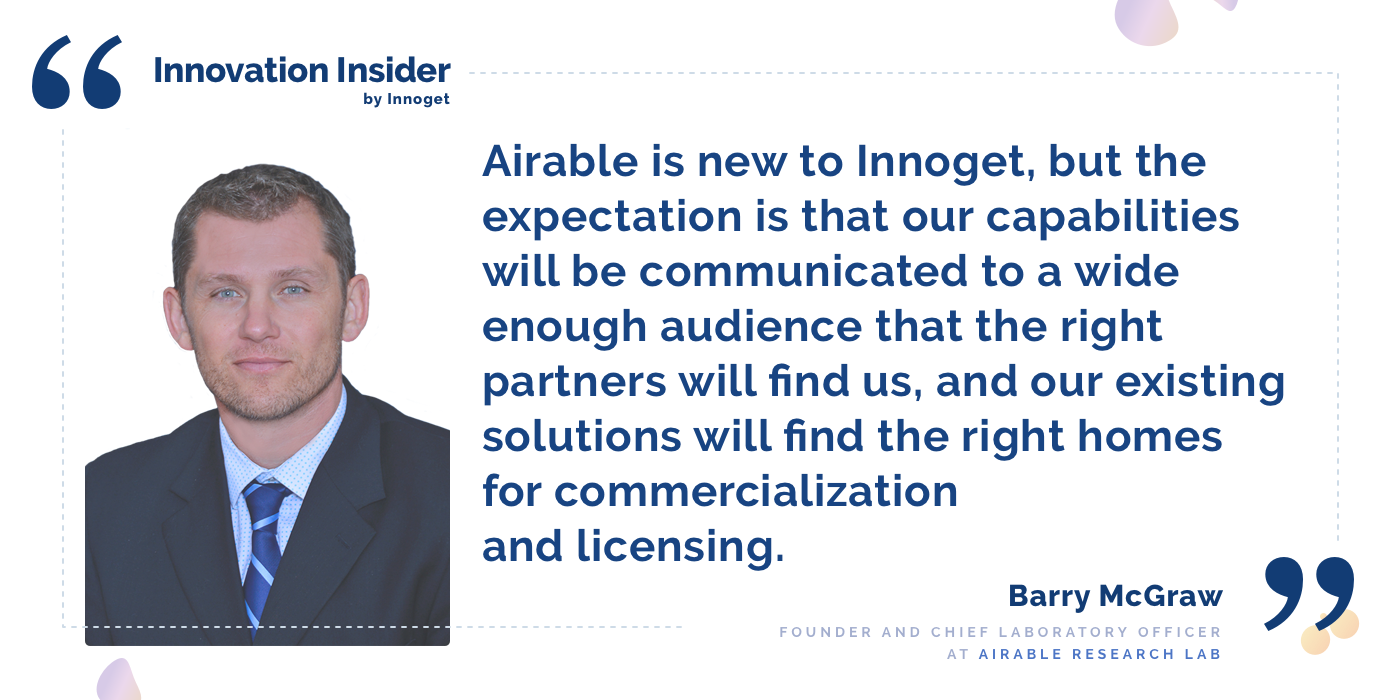 In line with our mission to track down Innoget users in the world's most amazing organizations to discover their thoughts on open innovation and technology transfer, where they see is headed, and learn more about how is the innovation culture within their organization, this month we interviewed Mr Barry McGraw, Founder and Chief Laboratory Officer at Airable Research Lab to know more about the future of open innovation and ke...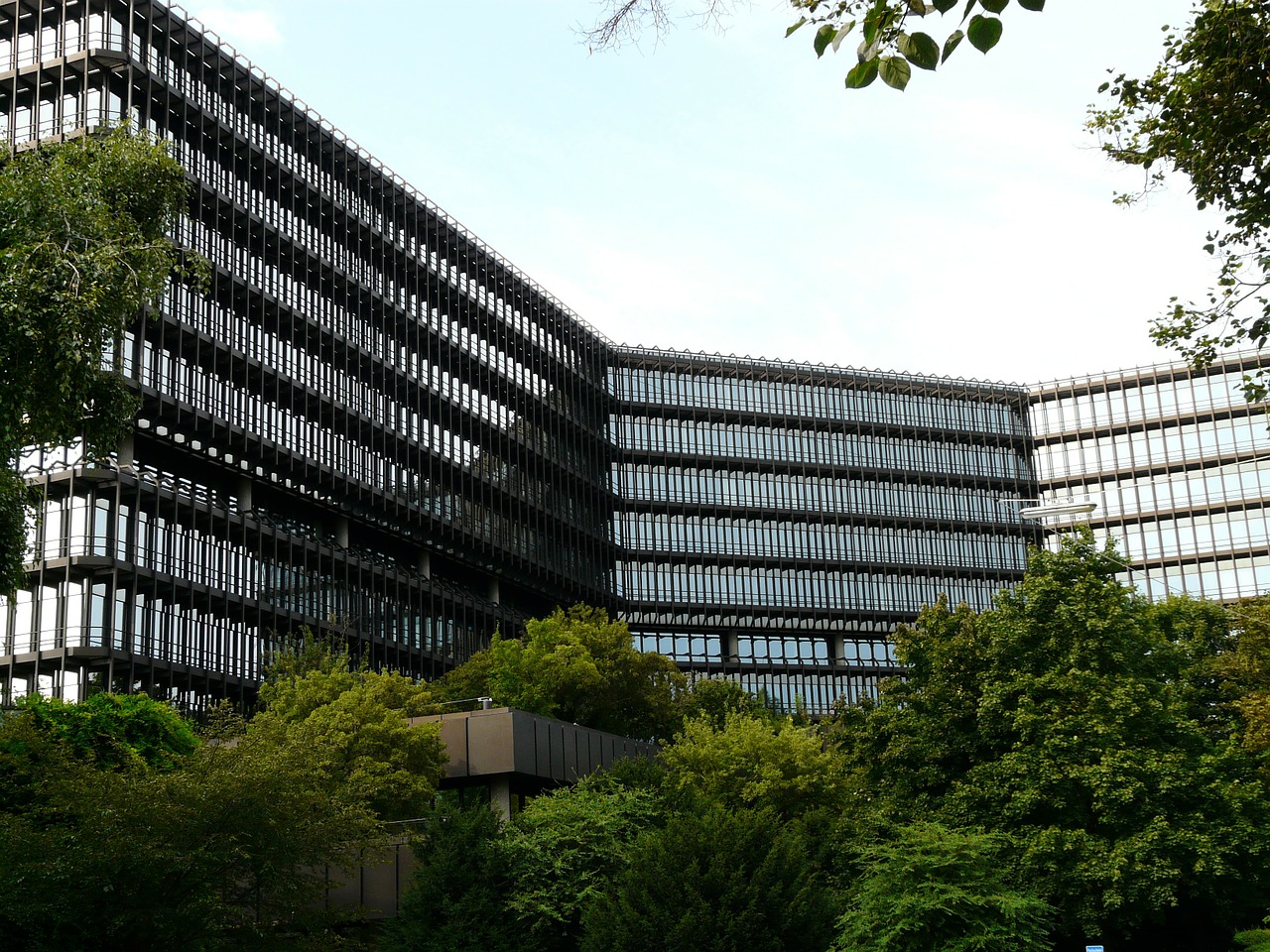 --- This article was originally published on March 24, 2020, by Rebeca Harasimowicz on the digital version of The National Law Review. The article has been replicated on Innoget's Innovation Blog by Innoget's Editorial Staff for information purposes. --- As COVID-19 is causing chaos around the globe, the world's largest economies are competing to be the first to find a cure to this new pandemic and taking measu...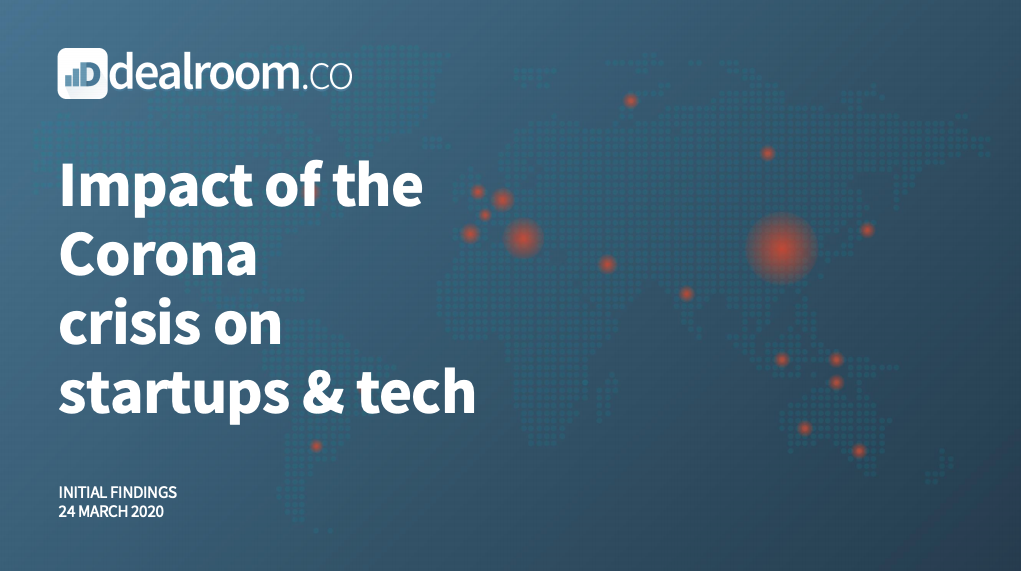 OOn top of the human toll, the Corona crisis is an economic shock, unlike anything we've seen for a long time. Retail, mobility, and travel are especially hit. Other sectors are outperforming the market: food delivery, online groceries, telehealth, streaming, gaming and video conferencing. Zoom is now worth more than Uber. Should Lyft acquire its own food delivery business to weather the storm? Eventually, the recovery will come. Which...