Summary of the technology
BioMicroElectroMechanical System devices (BioMEMs) targeted to the promotion of bone regeneration by means of coating a biomedical metallic substrate with a functionalized ferroelectric/piezoelectric biocompatible oxide layer or with a functionalized piezoelectric biocompatible and biodegradable polymeric layer.

CONTEXT
Biomedical metals, in particular due to their excellent mechanical properties, are commonly used in clinical treatments as supporting or fixation elements. In order to overcome its poor bioactivity and consequent unsuccessful osseointegration, research and developments have been done to these biomedical metals to endow them with different bio-functions. One of the most effective ways to bio-functionalize the traditional base material is still via surface modification.
Several types of surface modification of metallic implants are reported in the literature as promising strategies to improve tissue tolerance, osseointegration and implant corrosion resistance; however, there is still the need to overcome key limitations as bacterial proliferation and coating peeling.
It is known that electrical stimulation can modulate cell functions as growth, migration and mitosis rate, as well as boosting growth, maintenance or regeneration of bones, tendons and ligaments. In addition, the piezoelectric nature of collagen and movement of ionic fluids within the structure generates electrical potentials in bones under mechanical loading.
Within these premises the present technology consists of an alternative strategy, coating a biomedical metallic substrate with a functionalized ferroelectric/piezoelectric biocompatible oxide layer or with a functionalized piezoelectric biocompatible and biodegradable polymeric layer; i.e. the combination of a functional ferroelectric/piezoelectric layer with a metallic implant in which the piezoelectric works as a potential approach for successful osseointegration.
APPLICATIONS
This technology aims to be used for:
COATING OF ORTHOPAEDIC BIOMEDICAL METALLIC DEVICES
Targeted to:
PROMOTION OF BONE REGENERATION
REDUCTION OF BONE IMPLANT FAILURE
BIOLOGICAL IN VIVO AND EX VIVO TISSUE GROWTH
BENEFITS
AIMED FOR BONE REGENERATION:
HIGHER SURFACE WETTABILITY AND ENERGY
HIGHER RATE OF CALCIUM PHOSPHATE FORMATION
HIGHER PROTEIN ADSORPTION
NO INFLAMMATORY REACTIONS for in vivo implanted functionalized ferroelectric/piezoelectric coated 316L-type stainless steel
IP RIGHTS
Portuguese patent application filed (110191; priority date: 07-07-2017).
International patent application filed (PCT/IB2018/055015).
.
DEVELOPMENT STAGE
TRL 4: The materials were already tested at laboratorial scale, with ex vivo and in vivo experiments.
Preliminary in vivo experiments with implanted functionalized ferroelectric/piezoelectric coated 316L-type stainless steel demonstrated absence of inflammatory reactions.
KEYWORDS
BioMicroElectroMechanical Systems
Coated biocompatible metallic substrates
Functionalized ferroelectrics
Functionalized piezoelectrics
316L-type stainless steel
Coated 316L-type stainless steel
Lithium tantalate
Poly L-lactic acid
DEVELOPED BY
Researchers of Aveiro Institute of Materials (CICECO) from the University of Aveiro.
BUSINESS OPPORTUNITY
Technology transfer by licensing agreement.
Technology joint further development.
Adaptation to specific needs.
Co-development of new formulations and/or applications.
PARTNERSHIP
The University of Aveiro seeks industrial partners within bone prosthetics industry interested in licensing the technology and/or jointly further develop the technology and/or collaborate to develop new technologies within this area.
Technology #CI17014
Intellectual property status
Patent already applied for
WO2019008552 (A1)
PCT

Technology Owner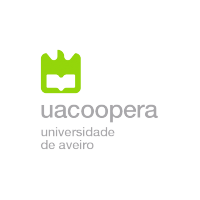 uacoopera
Technology Transfer Office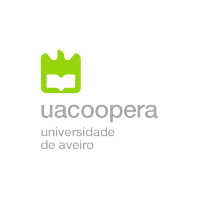 UACOOPERA University of Aveiro
Technology Transfer Office at uacoopera
Additional information (attached documents)
Related keywords
Physical Sciences and Exact Sciences
Biological Sciences
Medicine, Human Health
Dentristry / Odontology, Stomatology Technology
Gerontology and Geriatrics
Medical Technology / Biomedical Engineering
Surgery
Physiotherapy, Orthopaedic Technology
Medical Biomaterials
Biology / Biotechnology
Biochemistry / Biophysics Technology
Bionics
Medical Health related
Therapeutic
Surgical instrumentation and equipment related to Therapeutics
Surgical implants
Clinical Medicine
Surgery and Anaesthesiology
Medical equipment
Electromedical and medical equipment
About uacoopera
Technology Transfer Office from Portugal
uacoopera
The University of Aveiro is a young and innovative university, which fosters entrepreneurship and technology and knowledge transfer, with expertise in a wide range of knowledge areas namely IT, Life Sciences (Biology, Chemistry, Biochemistry, Health, Environmental Sciences), Nanotechnology and Materials Science, Mechanics, Physics, Mathematics, Building, Design and Management. uacoopera is the Technology Transfer Office of University of Aveiro. This office engages in value adding activities such as start-up and spin-off creation, support to university-industry cooperation (sponsored research and consultancy services), IP protection and prosecution, licensing, marketing, among others. It covers four main interrelated functional areas – Intellectual Property Management, Licensing, Entrepreneurship, and Industry Liaison.
Technology Offers on Innoget are directly posted and managed by its members as well as evaluation of requests for information. Innoget is the trusted open innovation and science network aimed at directly connect industry needs with professionals online.