Summary of the technology
Method for obtaining a dairy product, e.g. yogurt, with ginger extract and a natural additive, cyclodextrin. Cyclodextrin is a nanocapsule with taste-masking properties, allowing using higher amounts of ginger while keeping a mild taste. The taste-masked yogurt is better accepted by consumers than the one without the additive.

CONTEXT
Ginger is currently much in vogue for food applications by its nutraceutical properties as digestive, anti-nausea and anti-inflammatory. Moreover, its immune-boosting action makes it ideal for wintertime foods. Commercially available yogurts with ginger have just a small quantity, which provides a spicy flavour but is insufficient for medicinal properties to be observed. Increasing the amount of ginger to clinically-relevant doses leads to an overwhelming taste that makes the product inedible.
This technology solves the issue of the strong flavour by encapsulating ginger's bitter/pungent components at the nano level. This way, one can have all the benefits and keep the flavour mild. The result is a well-accepted product as demonstrated by tests conducted on a panel of non-trained tasters of all ages.
BENEFITS
PRESERVATION OF GINGER'S BENEFICIAL PROPERTIES
BETTER ACCEPTATION of the product by the consumers.
MILDER AND MORE PLEASANT FLAVOUR for ginger-added products.
LONGER SHELF LIFE
NON-TOXIC
APPLICATIONS
This method of nanoencapsulation of ginger extract by cyclodextrin can be used in the production of:
FUNCTIONAL FOOD
IP RIGHTS
Trade secret.
DEVELOPMENT STAGE
TRL 3: The product (yogurt) was produced on a small scale and a product preference test was conducted comparing it against a control (product with the same amount of ginger but with no additive). The tests were conducted on a panel of non-trained tasters of all ages.
KEYWORDS
Ginger
Dairy
Taste-masking
Nanoencapsulation
DEVELOPED BY
Researchers from the Organic Chemistry, Natural Products and Foods Stuffs Research Unit (QOPNA) from the University of Aveiro.
BUSINESS OPPORTUNITY
Joint further development.
Testing of new applications.
License agreement.
PARTNERSHIP
The University of Aveiro seeks partners within food industry.
Technology #CI18007
Intellectual property status
Other forms of protection
Trade secret
Technology Owner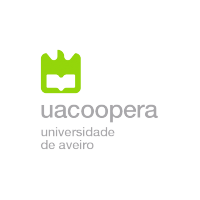 uacoopera
Technology Transfer Office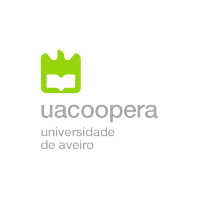 UACOOPERA University of Aveiro
Technology Transfer Office at uacoopera
Additional information (attached documents)
Related keywords
Agrofood Industry
Micro- and Nanotechnology related to agrofood
Dairy Products
Consumer related
Food and Beverages
Foodstuffs Intended For Special Nutritional Uses
taste
ginger
nutraceutical
About uacoopera
Technology Transfer Office from Portugal
uacoopera
The University of Aveiro is a young and innovative university, which fosters entrepreneurship and technology and knowledge transfer, with expertise in a wide range of knowledge areas namely IT, Life Sciences (Biology, Chemistry, Biochemistry, Health, Environmental Sciences), Nanotechnology and Materials Science, Mechanics, Physics, Mathematics, Building, Design and Management. uacoopera is the Technology Transfer Office of University of Aveiro. This office engages in value adding activities such as start-up and spin-off creation, support to university-industry cooperation (sponsored research and consultancy services), IP protection and prosecution, licensing, marketing, among others. It covers four main interrelated functional areas – Intellectual Property Management, Licensing, Entrepreneurship, and Industry Liaison.
Technology Offers on Innoget are directly posted and managed by its members as well as evaluation of requests for information. Innoget is the trusted open innovation and science network aimed at directly connect industry needs with professionals online.