Summary of the technology
Method for obtaining collagenase with high collagenolytic activity, through a process based on recombinant DNA technology. This new process enables collagenase purification e isolation through a simple and economical procedure, obtaining an active enzyme with remarkable storage stability.

CONTEXT
Collagens are fibrous molecules with high proteolytic resistance and with structural and regulator roles in animal tissues. Collagenases digest collagens and are crucial for cell and tissue manipulation, treatment of human pathologies associated to excessive collagen deposition and treatment of wounds that need necrotic tissues debridement. However, commercially available collagenases have high production costs and restricted storage stability.
This technology is based on cloning and recombinant expression of an Aeromonas spp. collagenase gene. The genetic construction involves the inclusion of a signal peptide and a histidine tail, which effectively contribute for obtaining a pure, stable and non-toxic enzyme.
BENEFITS
Hydrolyzing activity on several collagen types: type I (major component of connective tissues, i.e. bone skin), type II (cartilages) and type III (blood vessels).
More efficient, inexpensive and faster: purification and isolation relies on a single chromatography step.
High storage stability in both lyophilized and solution forms.
Efficient dose/effect relation: proven activity on collagen from cultured osteoblasts, without associated cytotoxicity.
Non-toxic
APPLICATIONS
Collagenase obtained by this method can be used in the following applications:
Cell and tissue culture
Wound debridement
Treatment of Dupuytren's disease
Meat tenderize and processing
Tannery industry (facilitates dyeing process and leather treatment)
DEVELOPMENT STAGE
TRL4-5: method validated in the laboratory, with small- and large-scale prototypes.
Preclinical research – molecular and biochemical characterization, established cytotoxic effect. The results of the cytotoxicity tests are quite promising with regard to product safety.
DEVELOPED BY
Researchers of Centre for Environmental and Marine Studies (CESAM) of the University of Aveiro.
BUSINESS OPPORTUNITY
Technology transfer by licensing.
Testing of new applications.
PARTNERSHIP
The University of Aveiro seeks partners within the sector of production/purification of bioactive substances for scientific and clinical research applications.
The University is also interested in partners in tanning, food (namely for meat tendering), pharmaceutics and cosmetics industries.
KEYWORDS
Collagenase
Collagen
Recombinant enzyme
Cell and tissue culture
Stability
Technology #CI12022
Intellectual property status
Granted Patent
106622
Portugal

Technology Owner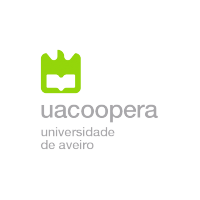 uacoopera
Technology Transfer Office
Additional information (attached documents)
Related keywords
Tanned leather process related to Footwear / Leather Technology
Physical Sciences and Exact Sciences
Micro- and Nanotechnology
Biological Sciences
Medicine, Human Health
Medical Technology / Biomedical Engineering
Pharmaceutical Products / Drugs
Surgery
Biology / Biotechnology
Cellular and Molecular Biology Technology
Molecular design Technology
Synthetic Biology
Protein Engineering
Agrofood Industry
Technologies for the food industry
Food Processing
Micro- and Nanotechnology related to agrofood
Medical Health related
Therapeutic
Industrial Products
About uacoopera
Technology Transfer Office from Portugal
uacoopera
The University of Aveiro is a young and innovative university, which fosters entrepreneurship and technology and knowledge transfer, with expertise in a wide range of knowledge areas namely IT, Life Sciences (Biology, Chemistry, Biochemistry, Health, Environmental Sciences), Nanotechnology and Materials Science, Mechanics, Physics, Mathematics, Building, Design and Management. uacoopera is the Technology Transfer Office of University of Aveiro. This office engages in value adding activities such as start-up and spin-off creation, support to university-industry cooperation (sponsored research and consultancy services), IP protection and prosecution, licensing, marketing, among others. It covers four main interrelated functional areas – Intellectual Property Management, Licensing, Entrepreneurship, and Industry Liaison.
Technology Offers on Innoget are directly posted and managed by its members as well as evaluation of requests for information. Innoget is the trusted open innovation and science network aimed at directly connect industry needs with professionals online.