Summary of the technology
Coated and functionalized magnetic nanoparticles for e.g. detection and separation of DNA and RNA, protein purification, cell separation and immunoassays, con-trolled by temperature. Contrary to state-of-art mag-netic nanoparticles presently used for separation, which always present a certain degree of aggregation, the present technology proposes nanoparticles with tem-perature-controlled magnetic response.
The magnetic response of these new nanoparticles is suppressed at higher temperatures (tunable between 40°C and 100°C) avoiding aggregation and is enhanced at lower temperatures promoting separation.

Description of the technology
CONTEXT
Magnetic particles, nanoparticles and beads are widely used for the capture, separation and detection of analytes. Such magnetic nanoparticles need to have two conflicting characteristics: the need to be highly magnetic for an effective separation and sensing and they need to be lowly magnetic during the capture stage for an effective interaction with the analyte, i.e., no agglomeration should occur during capture and fast agglomeration should occur during separation. Current approach explored in commercial nanoparticles is based on a compromise: magnetic response is not too high nor too low.
This technology bases on nanoparticles with a high magnetic response bellow ≈40°C and a low magnetic response above ≈40°C, such that the capture stage can be performed above 40°C and agglomeration is then induced by lowering temperature.
APPLICATIONS
The present magnetic nanoparticles can be used on several biotechnological processes and assays, such as:
DNA and RNA detection and separation
Protein purification
Cell separation
Immunoassays
KEYWORDS
Magnetic nanoparticles
Temperature
On-off magnetic response
Remanent magnetization
Biosensing
Magnetoresistence sensors
Fluxgate sensors
BENEFITS
Temperature-controlled magnetic response:
Controlled particle aggregation
Enhanced capture of analytes of interest: particularly effective in applications in which temperature increase is already a mandatory step (e.g. PCR)
Controlled on-off magnetic signal: reduced errors and false positives in magnetic detections
Similar surface reactivity to current nanoparticles (magnetite), with allows the application of current functionalization approaches
IP RIGHTS
International patent application filled (PCT/IB2018/053697; priority date: 27/05/2017).
DEVELOPMENT STAGE
TRL 3: The concept has been demonstrated in laboratory.
Standard coatings and functionalization have been tested, with success. In other words, currently strategies and processes used for detection and separation can be applied to our magnetic cores.
BUSINESS OPPORTUNITY
Licensing agreement
Joint further development
PARTNERSHIP
The University of Aveiro seeks manufacturers of nanoparticles and/or kits for magnetic detection and separation wanting to enhance their portfolio with innovative, unique and differentiating solutions.
Technology #CI17001
Technology Owner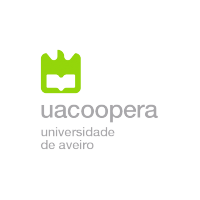 uacoopera
Technology Transfer Office
Related keywords
Biological Sciences
Biology / Biotechnology
Biochemistry / Biophysics Technology
Cellular and Molecular Biology Technology
Micro- and Nanotechnology related to Biological sciences
Medicine, Human Health
Medical Health related
About uacoopera
Technology Transfer Office from Portugal
uacoopera
The University of Aveiro is a young and innovative university, which fosters entrepreneurship and technology and knowledge transfer, with expertise in a wide range of knowledge areas namely IT, Life Sciences (Biology, Chemistry, Biochemistry, Health, Environmental Sciences), Nanotechnology and Materials Science, Mechanics, Physics, Mathematics, Building, Design and Management. uacoopera is the Technology Transfer Office of University of Aveiro. This office engages in value adding activities such as start-up and spin-off creation, support to university-industry cooperation (sponsored research and consultancy services), IP protection and prosecution, licensing, marketing, among others. It covers four main interrelated functional areas – Intellectual Property Management, Licensing, Entrepreneurship, and Industry Liaison.
Technology Offers on Innoget are directly posted and managed by its members as well as evaluation of requests for information. Innoget is the trusted open innovation and science network aimed at directly connect industry needs with professionals online.