Summary of the technology
Formulations of puff pastry and custard that allow preparation of ready to eat Portuguese custard tart (Pastel de nata) after microwave oven re-heating. This Portuguese custard tart, when completely cooked and deep-frozen, can be re-heated in a microwave oven and keep the same characteristics of the tart cooked on a conventional oven.

CONTEXT
Portuguese custard tart is composed of puff pastry on the outside, stuffed with cream custard. Once cooked, it is characterized by a crunchy dough and a cream with a slightly burnt shiny film. Usually, these custard tarts are consumed fresh. Pre-cooked and deep-frozen tarts already exist in the market, which confection is finalized by the consumer in a conventional oven preheated to 250°C, during a minimum of 15 minutes. This is a time- and high energy-consuming process. The use of a domestic microwave oven for reheating Portuguese custard tart does not exist in the market yet, as it leads to a higher heating of the custard compared to the puff pastry, prompting water migration from the custard to the dough, with consequent loss of crunchy and cracking textures.
The present invention consists in puff pastry and custard formulations, which enable ready-to-consume Portuguese custard tart after microwave reheating, while maintaining the same characteristics of the freshly baked tarts emerging from a conventional oven.
APPLICATIONS
This technology can be used in the production of:
Portuguese custard tart (cooked and deep-frozen)
BENEFITS
REHEATING IN MICROWAVE OVEN WITHOUT LOSS OF THE ORIGINAL CHARACTERISTICS
MORE INTERESTING PRODUCT FOR THE FINAL CONSUMER: the consumer can get a crispy custard tart without using a conventional oven.
LESS PREPARATION TIME AND ENERGY: microwave reheating is faster and less energy consuming than cooking completion in conventional oven.
POSSIBILITY TO BE ADAPTED TO OTHER TYPES OF SWEET OR SALTED PASTRY
IP RIGHTS
European patent pending.
DEVELOPMENT STAGE
TRL 7-9: The technology is ready to be introduced in the market.
It is solely necessary to adapt the technology to specific technological and operational requisites of each industry, which can be done in less than one month. Additionally, one should consider the time do assess product's expiry time, with a minimum of three months, under frozen conditions.
KEYWORDS
Puff pastry
Microwave oven
Crispy dough
Portuguese custard tart
Reheating of deep-frozen products
DEVELOPED BY
Researchers from the Organic Chemistry, Natural Products and Food Stuff Research Unit from the University of Aveiro and the company Mealfood, Lda.
BUSINESS OPPORTUNITY
Licensing agreement.
Testing of other applications/adaptation to other types of sweet or salted pastry.
PARTNERSHIP
The University of Aveiro seeks partners within the food industry.
Technology #CI14002
Intellectual property status
Patent already applied for
EP20150718585
Europe

Technology Owner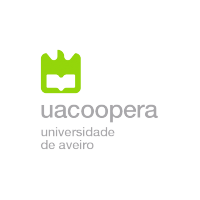 uacoopera
Technology Transfer Office
Additional information (attached documents)
Related keywords
Agrofood Industry
Technologies for the food industry
Food Additives/Ingredients/Functional Food
Food Processing
Food Technology
Consumer related
Food and Beverages
About uacoopera
Technology Transfer Office from Portugal
uacoopera
The University of Aveiro is a young and innovative university, which fosters entrepreneurship and technology and knowledge transfer, with expertise in a wide range of knowledge areas namely IT, Life Sciences (Biology, Chemistry, Biochemistry, Health, Environmental Sciences), Nanotechnology and Materials Science, Mechanics, Physics, Mathematics, Building, Design and Management. uacoopera is the Technology Transfer Office of University of Aveiro. This office engages in value adding activities such as start-up and spin-off creation, support to university-industry cooperation (sponsored research and consultancy services), IP protection and prosecution, licensing, marketing, among others. It covers four main interrelated functional areas – Intellectual Property Management, Licensing, Entrepreneurship, and Industry Liaison.
Technology Offers on Innoget are directly posted and managed by its members as well as evaluation of requests for information. Innoget is the trusted open innovation and science network aimed at directly connect industry needs with professionals online.