Summary of the technology
Network of wireless and passive sensors (without batteries), using a set of unique sensors which use a frequency for the data transfer (obtained by sensors) and another frequency for the reception of energy that is emitted by transmitters that power the sensors. For this, only a central data reception and wireless transmission structure is required which communicates with each of the sensors independently. These sensors have lower power consumption and higher data rates (up to 960 Mb/s).

CONTEXT
Wireless sensors, which transmit the collected information without the need of wiring, have gained increasing commercial importance. These sensors can be used in a wide range of situations, from environmental monitoring to farm and industrial control. However, most sensors still need to use batteries, which increases maintenance and environmental costs.
The presented sensors are an alternative since they do not require any type of battery and receive energy through a specific frequency emitted by an energy transmitter. These passive sensors gain even more relevance if sensor networks are formed, in which several nearby sensors detect and transmit environmental data.
BENEFITS
Compared to traditional sensors:
LOWER COST: these sensors do not use any kind of batteries.
INCREASED CONVENIENCE: these sensors do not require battery charge or change as well as wiring.
Compared to other passive sensors:
LOWER POWER CONSUMPTION
HIGHER DATA TRANSMISSION RATES: up to 960Mb/s.
APPLICATIONS
This passive sensor system can be used in a wide range of applications, such as:
Collection of environmental data (e. g. farm fields, inside buildings)
Accesses control (e. g. parking lots, buildings)
Applications that require high transmission rates (e. g. audio or video sensors)
DEVELOPMENT STAGE
TRL 4: Field tests performed with prototypes.
KEYWORDS
Backscatter
Wireless power transmission
Passive sensors
DEVELOPED BY
Researchers from the Telecommunications Institute (IT) from the University of Aveiro.
BUSINESS OPPORTUNITY
License agreement.
Joint development.
Adaptation to specific needs.
Testing of new applications.
Industrialization.
PARTNERSHIP
The University of Aveiro seeks partners with the area of sensor development and manufacturing.
Intellectual property status
Technology Owner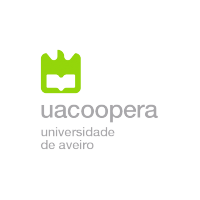 uacoopera
Technology Transfer Office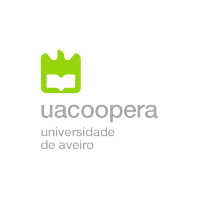 UACOOPERA University of Aveiro
Technology Transfer Office at uacoopera
Additional information (attached documents)
Related keywords
Electronics, IT and Telecomms
Internet of Things
Telecommunications, Networking
Sensors & Wireless products
Agriculture and Marine Resources
Agriculture
Communications
Data Communications
Power Supplies
Power transmission equipment (including generators and motors)
About uacoopera
Technology Transfer Office from Portugal
uacoopera
The University of Aveiro is a young and innovative university, which fosters entrepreneurship and technology and knowledge transfer, with expertise in a wide range of knowledge areas namely IT, Life Sciences (Biology, Chemistry, Biochemistry, Health, Environmental Sciences), Nanotechnology and Materials Science, Mechanics, Physics, Mathematics, Building, Design and Management. uacoopera is the Technology Transfer Office of University of Aveiro. This office engages in value adding activities such as start-up and spin-off creation, support to university-industry cooperation (sponsored research and consultancy services), IP protection and prosecution, licensing, marketing, among others. It covers four main interrelated functional areas – Intellectual Property Management, Licensing, Entrepreneurship, and Industry Liaison.
Technology Offers on Innoget are directly posted and managed by its members as well as evaluation of requests for information. Innoget is the trusted open innovation and science network aimed at directly connect industry needs with professionals online.