Summary of the technology
Novel multimodal chromatographic supports prepared by functionalizing matrices with ionic liquids, allowing the separation of RNA and DNA in a single chromatographic step with high selectivity, robustness and reproducibility. In comparison to other commercially available supports, a higher dynamic binding capacity for RNA was obtained.

CONTEXT
Nucleic acids are an important target in research, with a growing importance as therapeutics in the (bio)phar­maceutical industry. Independently of the final applica­tion, it is necessary to separate the nucleic acids from contaminants, which is usually achieved using chroma­tographic strategies that may be expensive and laborious, and often lead to low purity and dena­tured RNA samples.
The innovative nature of the developed novel chroma­tographic supports rely on the application of ionic liquids as multimodal ligands immobilized in a matrix for the separation of RNA and DNA, allowing to obtain high purity and high quality. These supports display high ro­bustness, reproducibility, and selectivity, and may be regenerated. Globally, this strategy is an excellent and improved alternative to obtain RNA samples for distinct applications.
BENEFITS
HIGH SELECTIVITT in the separation of RNA and DNA, which allows to obtain RNA with:
HIGH PURITY LEVELS
LOWER SALT CONCENTRATIONS
LOWER PERIOD IN THE CHROMATOGRAPHIC SYSTEM
LOWER DEGRADATION
HIGH REBUSTNESS
HIGH REPRODUCIBILITY
REGENERATION FEASIBILITY with no significant changes in their separation performance.
APPLICATIONS
The prepared chromatographic supports allow the separation/purification of:
NUCLEIC ACIDS from bacterial lysates
The supports may also be prepared for the separation and purification of other specific biomolecules, or from distinct sources .
DEVELOPMENT STAGE
TRL 4: small scale prototype built in a laboratory envi­ronment.
With additional support, it is reasonable to assume that 6 months will be sufficient to scale-up and further com­mercialization.
The experimental protocol to produce this technology is implemented at a lab scale, and the inventors are available to present the technology.
KEYWORDS
Nucleic acids
Ionic liquid
Chromatography
Purification
DEVELOPED BY
Researchers from Aveiro Institute of Materials (CICECO) from the University of Aveiro and from Health Sciences Research Center (CICS-UBI) from the University of Beira Interior.
BUSINESS OPPORTUNITY
Licensing agreement.
PARTNERSHIP
The University of Aveiro seeks industrial partners with interest in the development and/or commercialization of chromatographic supports, as well as partners within the pharmaceutical industry experienced in the produc­tion and/or commercialization of biopharmaceuticals.
Technology #CI18002
Intellectual property status
Patent already applied for
110626
Portugal

Technology Owner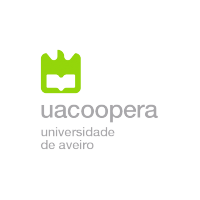 uacoopera
Technology Transfer Office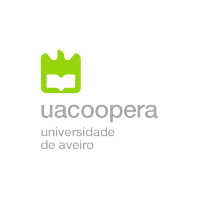 UACOOPERA University of Aveiro
Technology Transfer Office at uacoopera
Related keywords
Physical Sciences and Exact Sciences
Chemistry
Separation Technologies
Biological Sciences
Gene - DNA Therapy
Biology / Biotechnology
Biochemistry / Biophysics Technology
Cellular and Molecular Biology Technology
Genetic Engineering Technology
Synthetic Biology
Ionic Liquids
Therapeutic
chromatography
nucleic acids
About uacoopera
Technology Transfer Office from Portugal
uacoopera
The University of Aveiro is a young and innovative university, which fosters entrepreneurship and technology and knowledge transfer, with expertise in a wide range of knowledge areas namely IT, Life Sciences (Biology, Chemistry, Biochemistry, Health, Environmental Sciences), Nanotechnology and Materials Science, Mechanics, Physics, Mathematics, Building, Design and Management. uacoopera is the Technology Transfer Office of University of Aveiro. This office engages in value adding activities such as start-up and spin-off creation, support to university-industry cooperation (sponsored research and consultancy services), IP protection and prosecution, licensing, marketing, among others. It covers four main interrelated functional areas – Intellectual Property Management, Licensing, Entrepreneurship, and Industry Liaison.
Technology Offers on Innoget are directly posted and managed by its members as well as evaluation of requests for information. Innoget is the trusted open innovation and science network aimed at directly connect industry needs with professionals online.