Summary of the technology
Continuous electrospinning system and process for production of thick 3D matrices of aligned polymeric fibers. The matrices obtained with this technology can have aligned polymeric fibers with several patterns along the matrix's thickness, which size depends solely on the number of layers of deposited fibers, on the fibers thickness and the compaction degree between layers. In this way, the present technology can be applied in varied areas, for the manufacture of products or structures, at the nanometric scale, that depend on high surface areas, such as biotechnology, pharmaceutics and tissue engineering.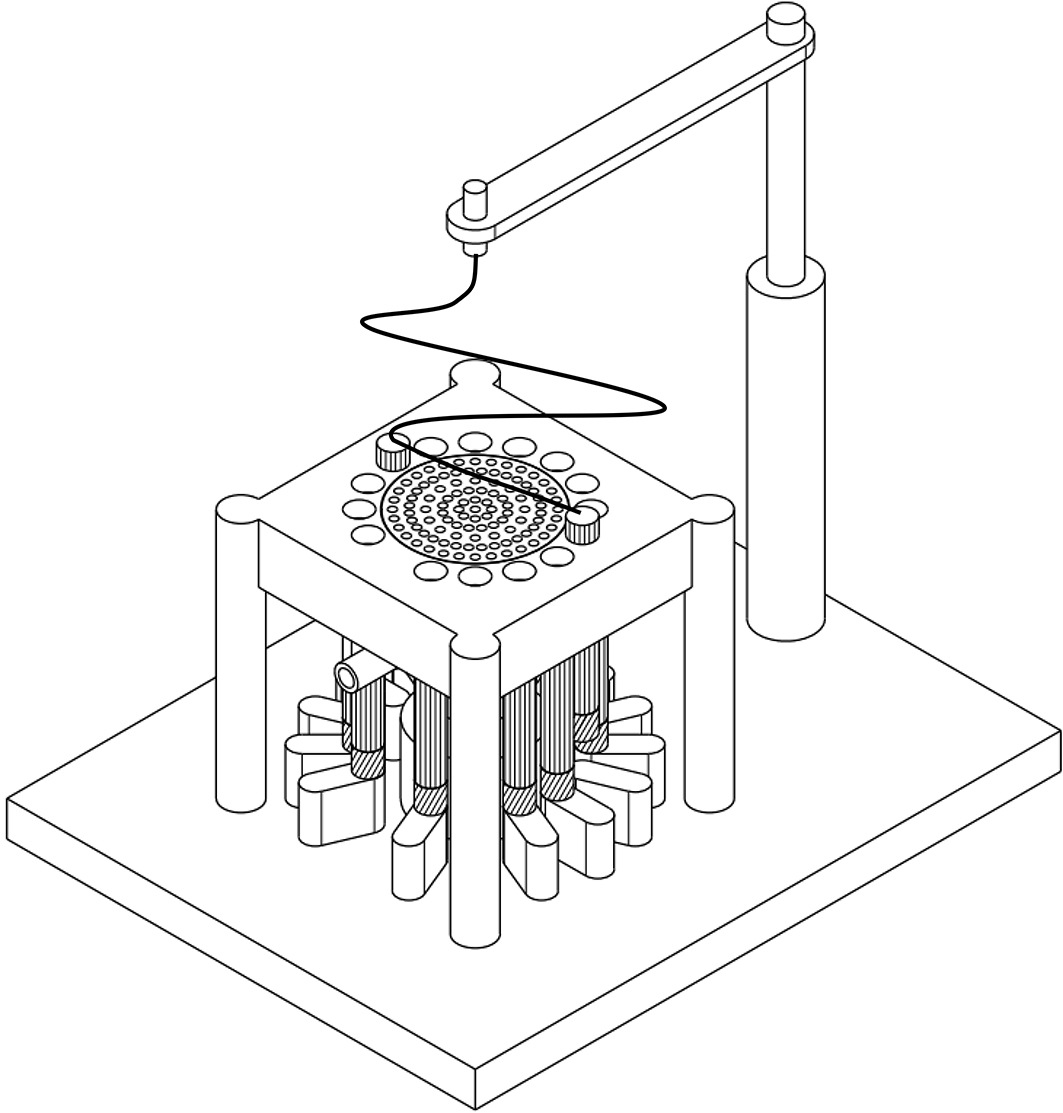 CONTEXT
Electrospinning is a common microfabrication technique capable of easily creating 2D fiber meshes with controlled size and orientation. Although some electrospinning configurations allow the formation of multiple players of fibers aligned on above the other, there are still problems with the formation of 3D matrices. The current limitations relate to the fact that, as the fibers are deposited on top of each other, the increasing electric charge tends to repel the new fibers from being deposited, preventing their alignment and limiting the thickness of the matrix to few tenths of a millimeter.
The present technology proposes to solve these limitations through the implementation of a system and process of automated production of 3D arrays of aligned fibers, which can present different patterns of fiber alignment along the thickness of the matrix. The matrix thickness can be easily adjusted, depending on the number of deposited fiber layers, the thickness of the fibers and the degree of compaction between the layers. This technology is of great interest for tissue engineering, for the production of scaffolds several millimeters thick.
APPLICATIONS
BIOTECHNOLOGY
PHARMACEUTICS
TISSUE ENGINEERING / REGENERATIVE MEDICINE
SUBSTRATES FOR CELL CULTURE AND REGENERATION
BENEFITS
3D MATRICES: the system allows the deposition of several layers of aligned fibers, several millimeters thick.
LAYERS WITH DIFFERENT ALIGNMENT PATTERNS
ADJUSTABLE LAYER COMPACTION AND POROSITY
CONTINUOUS LAYER DEPOSITION
IP RIGHTS
Provisional patent application filed in Portugal (priority date: 21-12-2018).
DEVELOPMENT STAGE
TRL 2: The technology has been formulated, as well as its concept and applications.
We foresee 3 years as the necessary time to reach the market. The development of this technology takes place within the scope of two research projects, led by the inventors, with execution deadlines of 3 to 4 years.
KEYWORDS
Electrospinning
Biofabrication
Tissue engineering
Large-scale production
Industrialization
Additive manufacturing
DEVELOPED BY
Researchers from the Centre for Mechanical Technology and Automation (TEMA) of the University of Aveiro.
BUSINESS OPPORTUNITY
Licensing agreement.
Joint development.
PARTNERSHIP
The University of Aveiro seeks partners within equipment/machine manufacturing, with business fields on biological research, biotechnology, material engineering, tissue engineering, pharmaceutics, etc.
Technology #CI18025
Intellectual property status
Patent already applied for
115228
Portugal

Technology Owner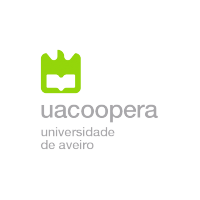 uacoopera
Technology Transfer Office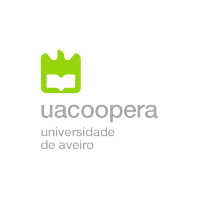 UACOOPERA University of Aveiro
Technology Transfer Office at uacoopera
Additional information (attached documents)
Related keywords
Physical Sciences and Exact Sciences
Separation Technologies
Filtration and Membrane Processes
Micro- and Nanotechnology
Medicine, Human Health
Cytology, Cancerology, Oncology
Medical Technology / Biomedical Engineering
Neurology, Brain Research
Single Use Products and Consumer Goods
Medical Textiles
Medical Biomaterials
Biology / Biotechnology
Cellular and Molecular Biology Technology
In vitro Testing, Trials Technology
Bionics
Synthetic Biology
Micro- and Nanotechnology related to Biological sciences
Industrial Biotechnology
Bio- Composites
Biobased high-performance materials
Biobased Materials related to Industrial Biotechnology
Biological Nanomaterials
Biopolymers
Pharmaceutical Products / Drugs
Medical Health related
Anatomy, Pathology, Immunology, Physiology
Industrial Products
Chemicals and Materials
Homogeneous injections/extrusions
Non-homogeneous injections/extrusions
Other fabricated plastics
Processes for working with plastics
Coatings and adhesives manufactures
Membranes and membrane-based products
Commodity chemicals and polymers
Polymer (plastics) materials
About uacoopera
Technology Transfer Office from Portugal
uacoopera
The University of Aveiro is a young and innovative university, which fosters entrepreneurship and technology and knowledge transfer, with expertise in a wide range of knowledge areas namely IT, Life Sciences (Biology, Chemistry, Biochemistry, Health, Environmental Sciences), Nanotechnology and Materials Science, Mechanics, Physics, Mathematics, Building, Design and Management. uacoopera is the Technology Transfer Office of University of Aveiro. This office engages in value adding activities such as start-up and spin-off creation, support to university-industry cooperation (sponsored research and consultancy services), IP protection and prosecution, licensing, marketing, among others. It covers four main interrelated functional areas – Intellectual Property Management, Licensing, Entrepreneurship, and Industry Liaison.
Technology Offers on Innoget are directly posted and managed by its members as well as evaluation of requests for information. Innoget is the trusted open innovation and science network aimed at directly connect industry needs with professionals online.