Summary of the technology
EasyBroadcast solves the cost and quality challenges of broadcasters, enterprises and over-the-top (OTT) players streaming video and audio content.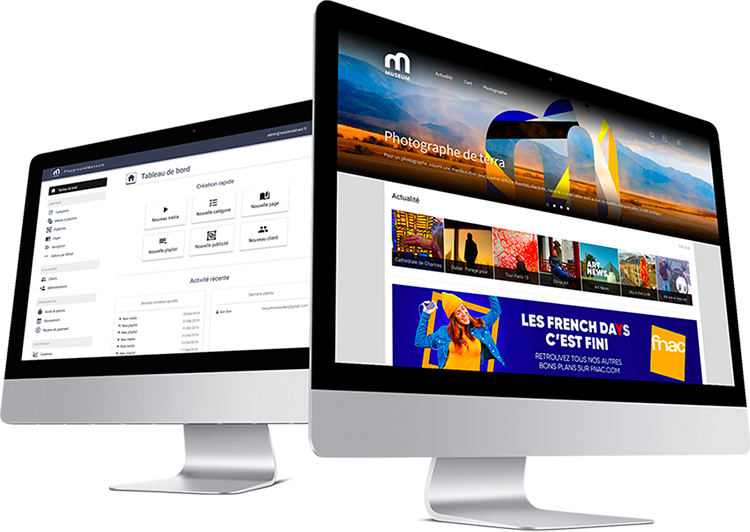 The shortest path forBROADCASTING CONTENTS
EasyBroadcast offers an innovative end-to-end OTT streaming solution, from ingesting content to delivering it.
End-to-end solution to stream live and VoD content
EasyBroadcast offers an innovative end-to-end OTT streaming solution, from ingesting content to delivering it. Our patented technology aims to reduce your streaming CDN bandwidth while improving the quality of your video and audio content.
You are an enterprise? We strive at making enterprise video distribution simple to deploy and powerful with our viewer-based delivery patented technology. You are a broadcaster? whether you are streaming the major sport event of the season, a breaking news coverage or your latest entertainment hit, live or VOD, EasyBroadcast deal is a win-win one.
Bring your TV channel to the web and mobile era
Visually appealing web & mobile site for your audience
Publish all types of content easily with our backend
Monetize your content with your own banner Ads and Google AdSense
EASY IMPLEMENTATION
Simply register to get an API Key
Copy and paste EasyBroadcast's JS into your site
Less than 9 KBs of code
OPTIMAL OPERATION
Hybrid working (Client/Server and Users "P2P")
Reduce the load over the server
Provide a better QoS for the end-users
PATENTED TECHNOLOGY
Patent-pending solution
Built on the latest Internet technologies
Suitable for Web working
HIGH SECURITY
Communications are encrypted ensuring the security and integrity of stream
ABOUT EASYBROADCAST
EasyBroadcast is a startup that solves the cost and quality challenges to stream video and audio content over the Internet or enterprise networks with its patented hybrid streaming technology. It was founded in January 2016 in Nantes, France, by Soufiane Rouibia.
The technology makes each viewer contribute to the delivery infrastructure by streaming part of the content he is watching to other viewers. This improves the quality of streaming, reducing churn, making viewers spend more time watching content and reducing infrastructure costs and dependancy.
Based on its patented technology, EasyBroadcast provides ent-to-end streaming solutions for TV channels, OTT players and Enterprises.
Technology Owner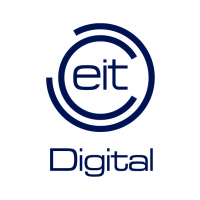 Related keywords
Internet Technologies/Communication (Wireless, Wi-Fi, Bluetooth)
Audiovisual Equipment and Communication
Mobile Communications
Description Image/Video Computing
Communications Protocols, Interoperability
Audio / video
Communications
Commercial Communications
Data Communications
Other Communications Related
Communications services
Streaming
Computer Software Market
Systems software
Other system software
Applications software
Integrated software
Software services
Other software services
About EIT Digital
Public Agency from Germany
EIT Digital
EIT Digital is a leading European digital innovation and entrepreneurial education organisation driving Europe's digital transformation.

EIT Digital delivers breakthrough digital innovations to the market and breeds entrepreneurial talent for economic growth and improved quality of life in Europe. It does this by mobilising a pan-European ecosystem of almost 200 top European corporations, SMEs, startups, universities and research institutes.

As a Knowledge and Innovation Community of the European Institute of Innovation and Technology, EIT Digital is focused on entrepreneurship and is at the forefront of integrating education, research and business by bringing together students, researchers, engineers, business developers and entrepreneurs. This is done in our pan-European network of co-location centres in Berlin, Eindhoven, Helsinki, London, Paris, Stockholm, Trento, as well as in Budapest and Madrid. We also have a hub in Silicon Valley.

EIT Digital invests in strategic areas to accelerate the market uptake of research-based digital technologies focusing on Europe's strategic, societal challenges: Digital Industry, Digital Cities, Digital Wellbeing, Digital Infrastructure and Digital Finance.

EIT Digital breeds T-shaped entrepreneurial digital talent focused on innovation through a blended Education Strategy that includes a Master School, Doctoral School and Professional School.
Technology Offers on Innoget are directly posted and managed by its members as well as evaluation of requests for information. Innoget is the trusted open innovation and science network aimed at directly connect industry needs with professionals online.