Summary of the technology
CoRehab is a clinically-endorsed platform that empowers rehabilitation professionals and trainers to care for their patients. The platform comprises of three parts: Riablo, a system that utilizes biofeedback exercise to empower motor control and coordination; CheckInMotion, an easy assessment tool for the whole body with repeatable measurements; BackinAction, a complete test for ACL and lower limbs with normal data.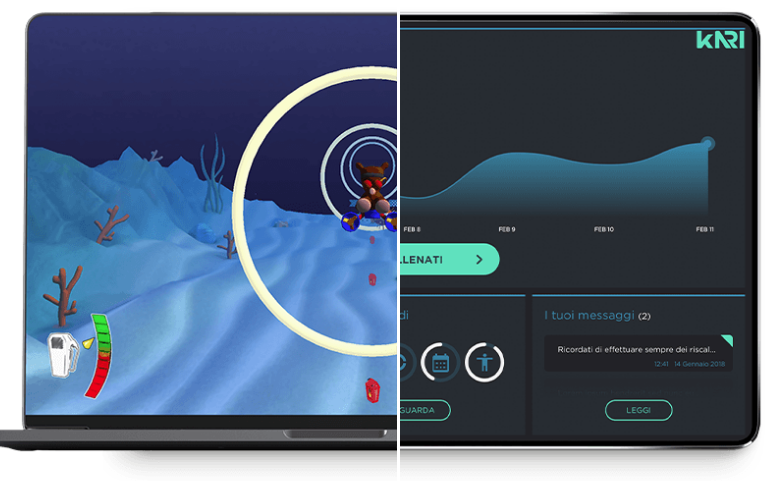 Description of the technology
At CoRehab we imagine and create technological tools in the field of biomechanics to accompany people to improve themselves, evolving physical exercise and making it accessible everywhere.
Together with movement professionals, we promote the exercise as the best medicine in an innovative and responsible way.
CoRehab has created a line of latest-generation products dedicated to the rehabilitation of the person with neurological, orthopedic and sports problems.
The systems we develop all have an audio-visual biofeedback system designed to increase the accuracy of recorded measurements and support the patient in performing the exercises.
All this leads to a better effectiveness of the rehabilitation treatment and therefore to a reduction in recovery times thanks to a patented compensation correction system.
OUR PRODUCTS AT THE SERVICEOF MOVEMENT PROFESSIONALS
Riablo, the ideal solution for a personalized approach to patients: If you are looking for a technology to evaluate your patients, help them controlling compensation and motivate them during exercises.

Riablo is an innovative

medical device

designed to

support physiotherapists

in their everyday work

with patients

.

It consists of

wearable sensors

and a

stabilometric platform

that transmits data via bluetooth to a

software

that provides a

biofeedback

through a

screen

.




Through the use of

visual-auditory biofeedback

designed and patented by CoRehab, the

movements

of each individual rehabilitation exercise can only be

done correctly

, with

motivation and diligence

.

The high

precision

with which the wearable sensors and the stabilometric platform record the movements, guarantees a

high level of accuracy

of the recorded data and consequently of the biofeedack offered by the software.

Kari, follow patients everywhere with speed and ease-of-use: If your patients leave the clinic too early and you want to monitor them remotely, assigning exercises and checking progress remotely:

Kari is a simple medical device composed of a sensor and a dedicated app that guides the patient through a personalized rehabilitation program. The app is designed to work on all mobile devices: like smartphones and tablets, without any limitations; all you need is an internet connection and a bluetooth. The system is highly innovative and makes it possible to objectify the patient's progress thanks to the data transmitted by the inertial sensor. The app, in addition to guiding the patient, motivates him by automatically producing detailed reports on his progress, encouraging him to reach a complete rehabilitation. As for Riablo, Kari also uses our biofeedback system to guide patients in performing the different exercises.
Technology Owner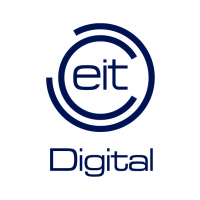 Related keywords
Applications for Health
Medicine, Human Health
E-Health
Health information management
Protecting Man and Environment
Safety
Medical/health
Medical Health related
Therapeutic
Therapeutic services
Surgical instrumentation and equipment related to Therapeutics
Other Medical/Health Related
Other medical/health related (not elsewhere classified)
Patient rehabilitation & training
Safety for elderly
rehabilitation
biomechanics
About EIT Digital
Public Agency from Germany
EIT Digital
EIT Digital is a leading European digital innovation and entrepreneurial education organisation driving Europe's digital transformation.

EIT Digital delivers breakthrough digital innovations to the market and breeds entrepreneurial talent for economic growth and improved quality of life in Europe. It does this by mobilising a pan-European ecosystem of almost 200 top European corporations, SMEs, startups, universities and research institutes.

As a Knowledge and Innovation Community of the European Institute of Innovation and Technology, EIT Digital is focused on entrepreneurship and is at the forefront of integrating education, research and business by bringing together students, researchers, engineers, business developers and entrepreneurs. This is done in our pan-European network of co-location centres in Berlin, Eindhoven, Helsinki, London, Paris, Stockholm, Trento, as well as in Budapest and Madrid. We also have a hub in Silicon Valley.

EIT Digital invests in strategic areas to accelerate the market uptake of research-based digital technologies focusing on Europe's strategic, societal challenges: Digital Industry, Digital Cities, Digital Wellbeing, Digital Infrastructure and Digital Finance.

EIT Digital breeds T-shaped entrepreneurial digital talent focused on innovation through a blended Education Strategy that includes a Master School, Doctoral School and Professional School.
Technology Offers on Innoget are directly posted and managed by its members as well as evaluation of requests for information. Innoget is the trusted open innovation and science network aimed at directly connect industry needs with professionals online.