Summary of the technology
LESS CODE MORE APPLICATION: Structr is the unique low code platform, which uses graph technology and is open source. Our goal is to deliver best-quality, innovative solutions and individual software development.

The brand Structr was established in 2010 when Axel started the software project of the same name. In 2011, when his brother Christian joined the project, the two brothers founded a company which has been renamed to Structr GmbH in 2015.

The visualization of the data and program structures as a graph accelerates the development and makes the results easily comprehensible for everyone at any time. Since 2010, we have been supporting companies around the globe in their digital transformation by implementing projects based on our unique Structr software platform. What makes Structr special is that not only the data itself but also the entire definition of the software application built with the Structr platform is stored in a graph database.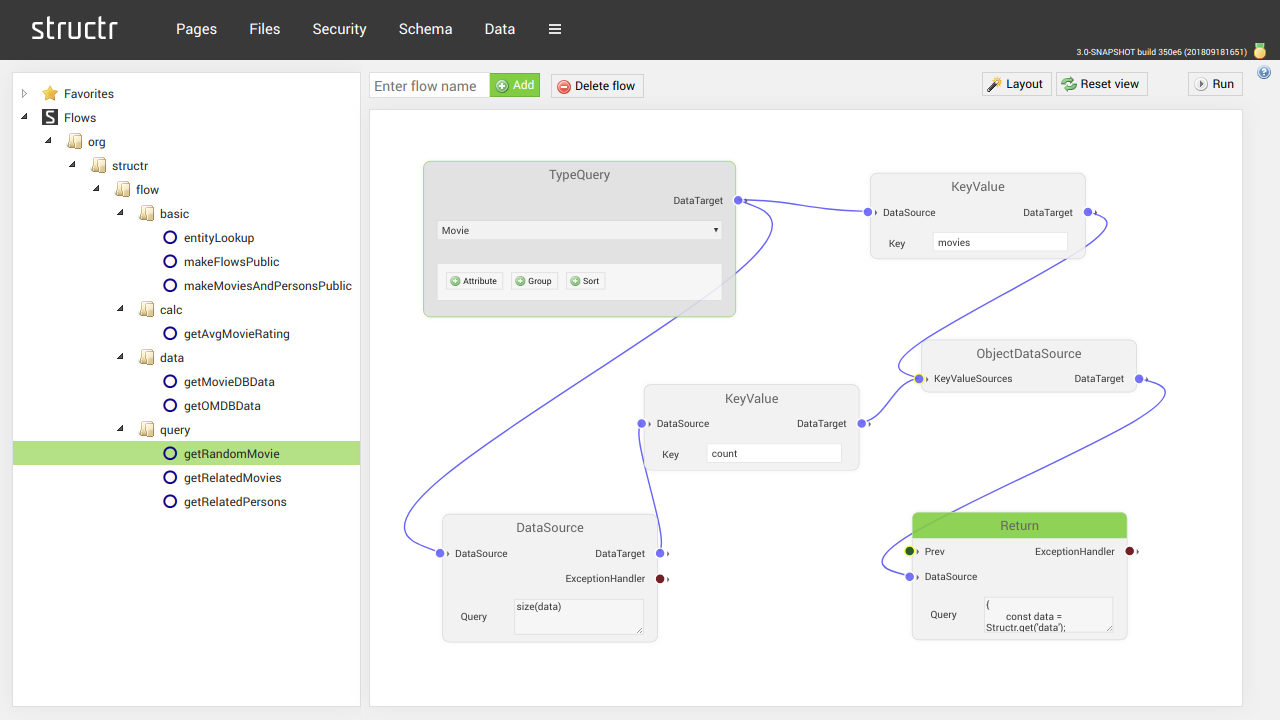 What is Structr Best Suited For?
Build Digital Twins:

A so-called digital twin is the digital representation of the physical or virtual objects and structures of an organization. Digital Twins model the interrelationships and processes at different levels and phases of the value chain.

Rapid Application Development:

Rapid Application Development is a special form of software application development in which an iterative and very fast approach is taken and progress is made in small steps.

Silos to Knowledge Graphs:

The value of existing databases and software systems can be increased turning them into a Knowledge Graph.
What makes Structr unique: Strong points
The use of graph technology is what makes Structr stand out from other low-code platforms.
Structr is an integrated low-code development and runtime environment for web-based enterprise applications.

It helps developers to make use of modern technologies like Graph Databases, HTML5, GraphQL/REST, WebSockets and semantic standards like RDF and SKOS.
All relevant data is stored in a graph database and can be transformed into any form of aggregation using a graph-based schema.

The visualization of the data and program structures as a graph accelerates the development and makes the results easily comprehensible for everyone at any time.
Originally designed as a content management system, Structr has been continuously developed into an application platform.

Structr is the sum of the experience and best practices collected in many customer projects performed by an experienced team.
What makes Structr stand out: Main advantages
The visualization of the data and program structures as a graph accelerates the development and makes the results easily comprehensible for everyone at any time.
Built on Graph Technology: The entire definition of an application created with Structr is modeled as a coherent graph and stored in a graph database.
By managing everything - from the data model to the business logic to the user interface - as a graph gives you unprecedented flexibility and speed for queries and while developing applications.
One Single, Integrated Tool: Download a single file, install and start Structr on your machine or a server, then use a web browser to create and run your web application.
No additional software components like an application or web server are needed to get started. Even the database is integrated and automatically installed when you start Structr for the first time.
Hassle-free Development with Instant Feedback: No compilation or deployment required, get test feedback immediately while building sophisticated web and mobile applications.
Any component of the application can be modified at any time through a graphical user interface, and all changes to structures and content take effect immediately without costly compilation or deployment.
Modular Architecture: Use Structr as a REST/GraphQL backend to create micro services or use the full power of the platform with the backend UI.
The administration user interface is only loosely coupled to the backend services which can be talked to via Websocket, JSON/REST or GraphQL.
For optimum flexibility, the graph database is accessed through an independent database driver that supports embedded and remote databases as well as clustering.
There are many reasons to use Structr. More Benefits:
Open Source with Dual Licensing: The complete source code of the Structr project is published under the GPL/AGPLv3 on GitHub.
For companies with extended requirements regarding functionality and liability, there's a commercial licensing option with support directly from the core developers of Structr.
Ideal for connected data: Structr is optimized to store and manage any data that looks like a network.
The unique approch to use native graph technology for data, processes and application data enables extremely fast queries, absolutely flexible processes and fully dynamic application components.
Great connectivity: To get data in and out, Structr comes with a number of data interfaces, protocols and formats.
This enables you to integrate Structr applications into your existing system environment and avoid to have one more island solution.
Technology Owner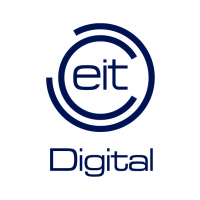 Related keywords
Electronics, IT and Telecomms
Information Processing, Information System, Workflow Management
Advanced Systems Architecture
Computer Software Technology
Computer Technology/Graphics, Meta Computing
Data Processing / Data Interchange, Middleware
Knowledge Management, Process Management
User Interfaces, Usability
Building Automation Software
Process control and logistics
Information processing & Systems, Workflow
Process Plant Engineering
Computer Graphics Related
Graphics systems
Graphics software
Other computer graphics
Computer Software Market
Systems software
Other system software
Applications software
Integrated software
Artificial intelligence related software
Software services
Other software related
About EIT Digital
Public Agency from Germany
EIT Digital
EIT Digital is a leading European digital innovation and entrepreneurial education organisation driving Europe's digital transformation.

EIT Digital delivers breakthrough digital innovations to the market and breeds entrepreneurial talent for economic growth and improved quality of life in Europe. It does this by mobilising a pan-European ecosystem of almost 200 top European corporations, SMEs, startups, universities and research institutes.

As a Knowledge and Innovation Community of the European Institute of Innovation and Technology, EIT Digital is focused on entrepreneurship and is at the forefront of integrating education, research and business by bringing together students, researchers, engineers, business developers and entrepreneurs. This is done in our pan-European network of co-location centres in Berlin, Eindhoven, Helsinki, London, Paris, Stockholm, Trento, as well as in Budapest and Madrid. We also have a hub in Silicon Valley.

EIT Digital invests in strategic areas to accelerate the market uptake of research-based digital technologies focusing on Europe's strategic, societal challenges: Digital Industry, Digital Cities, Digital Wellbeing, Digital Infrastructure and Digital Finance.

EIT Digital breeds T-shaped entrepreneurial digital talent focused on innovation through a blended Education Strategy that includes a Master School, Doctoral School and Professional School.
Technology Offers on Innoget are directly posted and managed by its members as well as evaluation of requests for information. Innoget is the trusted open innovation and science network aimed at directly connect industry needs with professionals online.