Our strategic partners are disseminating our open innovation marketplace among professionals, companies and research centers worldwide. Would you like to join and enjoy our collaborators' exclusive advantages? Contact us now


Academic Institutions

The New York Academy of Sciences is the world's nexus of scientific innovation in the service of humanity. For nearly 200 years, since 1817, the Academy has brought together extraordinary people working at the frontiers of discovery and promoted vital links between science and society. One of the oldest scientific organizations in the United States, the Academy has become not only a notable and enduring cultural institution in New York City, ...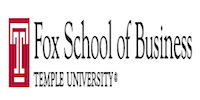 Established in 1918, the Fox School of Business, Temple University has a distinguished tradition of preparing business leaders, professionals and entrepreneurs for successful careers. Today, it is the largest, most comprehensive business school in the greater Philadelphia region. Its programs continue to be ranked internationally and nationally by leading business publications and organizations, such as Entrepreneur magazine and The Princeton Rev...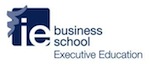 Ranked No. 1 in Europe, IE Business School is dedicated to educating business leaders through programs based on its core values:  • Entrepreneurial spirit: Founded in 1973 by entrepreneurs for entrepreneurs, IE places the entrepreneurial mindset at the heart of its programs, and is home to startup initiatives such as the Spain Startup & Investor Summit.  • Diversity and global focus: With 100 nationalities ma...

BCU is an organization with the aim of facilitating all aspects of non-academic life for the foreign university community. BCU was set up in 1997 to support, coordinate and direct all activities considered necessary to promote Barcelona and its metropolitan area (from now on Barcelona) as an international university centre. BCU is a consortium who works with the Government of Catalonia, the Barcelona City Council, the Catalan Foundation...
Science and Technology Parks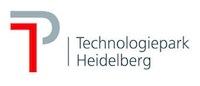 The Heidelberg Technology Park, conceived as a biology park, is a science park that makes up part of the Ruprecht-Karls-University campus. Covering an area of 50,000 m², with more than 80 resident companies and nearing 1,300 employees, it is amongst the most important biotechnology sites in Germany and amongst the leading worldwide. Around 200 associated members strengthen the development of this biotechnology cluster in the metropolitan reg...

The award-winning Sussex Innovation Centre (SInC) is one of the premier business incubators in the UK. Established in 1996 and situated near Brighton, it offers functional, modern business accommodation in an attractive two-storey building that is designed to encourage innovation and give tenant companies and business start ups both the freedom and the support to succeed. The Centre provides excellent facilities and a thriving business environ...

A Technology Park for science and innovation. Research and development, science and business, young entrepreneurs and global companies working in cooperation, connected by proximity of location and topics A perfect infrastructure, supported by a range gathering of high-quality service facilities and consulting institutions, offers provides fertile grounds for innovation. Tech Gate Vienna offers tenants an ideal platform to encourage and reinforce...

The Cluster House is business development organization for cluster – based economic development in the Balkan and Black Sea Region, based in Nis City, Southern Serbia. It is initiator and coordinator of The Balkan and Black Sea Cluster Network BBS ClusNet which consists of over 3000 professionals from 33 countries/5continents, with the mission of making of the cluster synergy in the region in order to develop transnational cluster-based sus...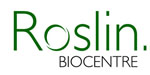 Roslin Biocentre is a world-leading 'Centre of Excellence' for Life Sciences and a thriving scientific community, Reflected in the wide variety of flourishing commercial and academic life science related Organisations on site. Established in 1997, the science park WAS originally set-up to Provide quality accommodation and support facilities for the commercialization of spin-outs from The Roslin Institute. Globally Recognised f...

Stevenage Bioscience Catalyst (SBC) is the UK's first open innovation bioscience campus.  Close to London and Cambridge, it brings together the creativity and expertise of biotechs, pharma, investors, researchers and service providers.  SBC is creating a community where innovators can easily dip in and out of a diverse pool of scientific and commercial experts, so that industry can make wiser decisions and new therapies can develo...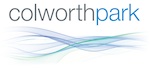 Colworth is an established location for scientific excellence in commercial research and development throughout the supply chain, including foundation research, prototyping and market development.  Colworth Park provides a supportive environment for Open Innovation where networking and collaboration are integral to the campus culture....

A business park designed to accelerate your innovation. EsadeCreapolis park consists of a business zone and an academic zone where ESADE will expand its Barcelona installations. All this makes up an ecosystem linked to the main networks of knowledge creates the optimal environment for innovation and boost your business performance: Business Zone: It consists of the Creapolis building and a Residence-Club in which global innovation experts, partic...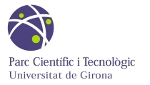 The Science and Technology Park of the University of Girona was conceptualized at the end of the 90s. The Park is an environment that contributes: 1) To the attraction, creation and development of highly innovative companies, Spin-offs and start-ups based on technology and knowledge, those related to R&D, especially those of the University of Girona, promoting the transfer of knowledge that these generate and structures supporting innovation....
Business associations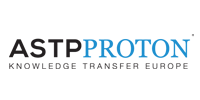 ASTP-Proton is the premier Europe-wide association for professionals involved in knowledge/technology transfer (K/TT) between universities and industry with more than 800 members from 41 countries. The majority of ASTP-Proton members are K/TT professionals at academic institutions and public research organisations.   By promoting and professionalizing knowledge transfer practice, the association aims to enhance the impact of public res...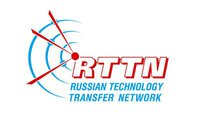 The Russian Technology Transfer Network was initiated in 2002 by Obninsk Center for Science and Technology, a leading Russian R&D center located in Obninsk, in a partnership with Koltsovo Innovation Center located in Novosibirsk Region. Rather than being created by a government initiative, RTTN has been developed from the ground up, and its growth has been reinforced by the will of its members. Nowadays RTTN, with its coordinating team bas...
Networked Pharma is an Initiative bringing together all the players and stakeholders involved in building the new, highly networked model for drug discovery & development. Networked Pharma aims to help: - Enable open working between all stakeholders - Establish trust and overcome barriers to collaboration - Create and sustain the ongoing community - Develop new structures and pathways enabling drug development - Develop ...

TicSalut consist of various administrations involved in the field of health and technology information and communications as well as the various groups of hospitals and heath centers. The foundation has three advising boards mainly the Business Adviser Board, the Experts and Citiziens Advisers Board and the Scientist Advisors Board. The activity is focused in four main goals: an observatory aimed to create a map of trends , the innovations with a...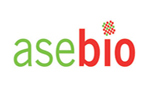 ASEBIO is the Spanish Association of Biotechnology Companies. ASEBIO brings together companies, associations, foundations, universities, research and technology centers that carry out activities directly or indirectly related to biotechnology in Spain. Since 1999 ASEBIO has been acting as a meeting and promotion platform for those organizations interested in stimulating the national biotechnology scene. In order to do thi...

The Catalan Association of Technology, ACTec, is willing to be the Catalan platform grouping, from their own initiative, technology/research centres and private entities, mainly engaged in the generation and transfer of technology to all the productive fabric. ACTec's mission is to contribute to the promotion of Research, Development and Innovation (R+D&i) through effective collaboration between technological agents and industry ACTec is ...

The Asociación Empresarial de L'Hospitalet y Baix Llobregat (AEBALL) was born in 1984 in L'Hospitalet and is the representative business organization, management, advocacy, coordination and promotion of the professional interests of companies engaged in general economic activities in different sectors: industrial, commercial and service within the territory of L'Hospitalet and Baix Llobregat (Barcelona metropolitan area). &n...
Other partners
A Northern Cluster for Biotechnology Industries' has been initiated by the S. Neaman Institute in order to promote collaboration between northern biotechnological companies and academic researchers. The rational for that initiative was twofold: (i) research in biotechnology is being conducted all over the world in clusters and (ii) biotechnology and biomedical engineering have become the fastest growing industrial sector...

The IET is one of the world's largest engineering institutions with Over 167,000 members in 150 countries. It is also the most multidisciplinary – to reflect the increasingly diverse nature of engineering in the 21st century. The IET is working to engineer a better world by inspiring, informing and influencing our members, engineers and technicians, and all those who are touched by, or touch, the work of engineers....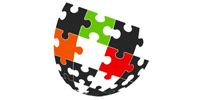 With over 35 years of expertise in both the industry sector as well as the public sector, Gunn & Twynmore is a strong partner in innovation processes. All our services relate to innovation policy, strategy, implementation and/or development of innovations. Our objective is to help young high-tech ventures develop their ideas and dreams into a strong business as well as helping established businesses that wish to expand their business with new...

B-Bridge Technology Transfer is an online portal connecting innovations to commercialization opportunities by providing a free searchable database of new developments, discoveries, and other intellectual property. Featuring advanced technologies from world-leading institutions, this portal provides opportunities for both businesses and inventors to find the right partner to market new innovations. For those interested in finding new innovations, ...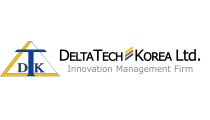 DELTATECH based in Korea, is a "Technology Asset Management Firm" established in 2000. DELTATECH is:   - Organized to facilitate the transfer and commercialization of newly developed  technologies and to assist to set up emerging technology companies.
- Established to provide "Open Innovation" service to help technology seekers with finding relevant solutions from public/private research labs and universiti...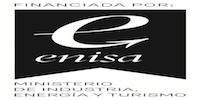 ENISA is a public company under the Ministry of Industry, Energy and Tourism, through the Directorate General of Industry and Small and Medium Company-since 1982, is actively involved in financing viable and innovative business projects...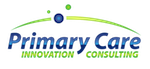 Primary Care Innovation Consulting (PCIC) is a new type of global innovation management and business development firm. Thought leadership, advisement and execution directed towards companies' growth by open innovation. ...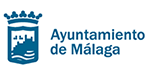 Transfiere está coorganizado por el Ayuntamiento de Málaga a través del Palacio de Ferias y Congresos (Fycma), la Consejería de Economía y Conocimiento de la Junta de Andalucía, a través de la Agencia Andaluza del Conocimiento, y el Ministerio de Economía y Competitividad.   Más  información en:   http://www.malaga.eu  ...

Quality, excellence and individualized 360º counselling have positioned FYCMA (Trade Fairs and Congress Center of Malaga) as a reference venue in Southern Europe. With a capacity for up to 20.000 participants, FYCMA stands out for the flexibility and versatility of its facilities, which combine design and functionality to respond to all logistical and organizational needs. Through an annual calendar of more than 150 events (fairs, exhibiti...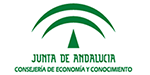 Transfiere está coorganizado por el Ayuntamiento de Málaga a través del Palacio de Ferias y Congresos (Fycma), la Consejería de Economía y Conocimiento de la Junta de Andalucía, a través de la Agencia Andaluza del Conocimiento, y el Ministerio de Economía y Competitividad.   Más  información en:   http://www.juntadeandalucia.es/organismos/econom...

Founded in 1999, yet2.com is focused on bringing buyers and sellers of technologies together so that all parties maximize the return on their investments. Whether you are working with a team of our licensing experts or using our virtual technology marketplace, yet2.com offers companies and individuals the tools and expertise to acquire, sell, license, and leverage some of the world's most valuable intellectual assets...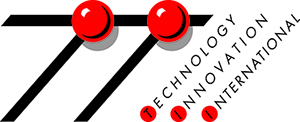 TII is the longest-standing and broadest-based independent association representing the technology transfer and innovation-support professions in Europe. It has some 120 members in 40 countries who come from both the private and public sectors and are active in R&D exploitation, business incubation, IP negotiation, technology brokerage and licensing, prototype and new product development, technology audits and innovation management, company s...