Summary of the technology
Tessan offers telemedicine and digital health solutions for healthcare professionals. Tessan its the first affordable autonomous soundproof telemedicine cabin. The connected medical cabin allows consultations in less than 15 min & 6 days a week with GP and specialists. Tessan incorporates 7medical devices driven at distance by a licensed doctor.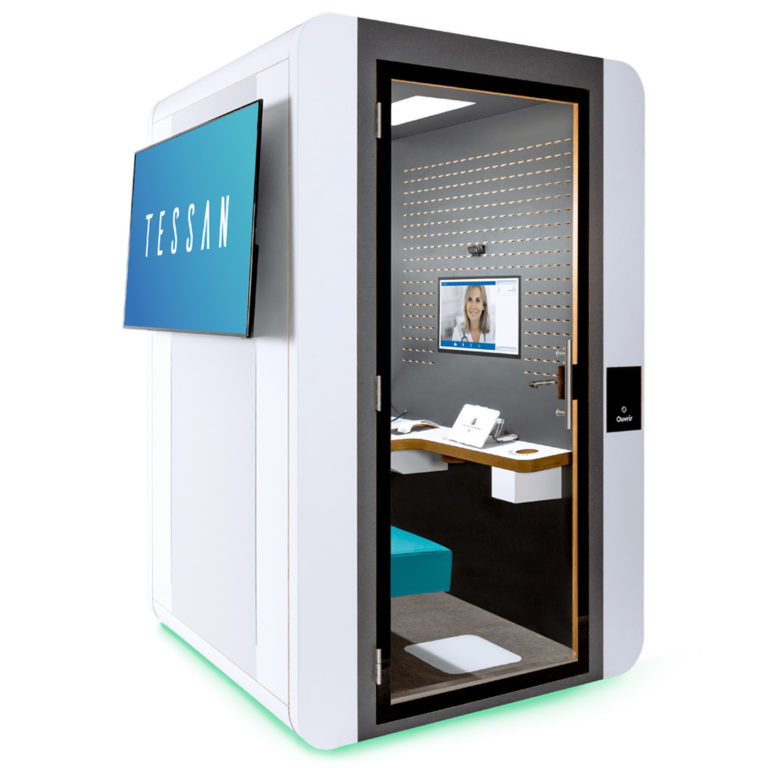 How does Tessan work ?
My doctor is not available...: My referring physician is not currently available and I need a quick medical advice. I visit a pharmacy equiped with Tessan solutions in my neighbourhood and get access to a doctor, 6/7 days, in less than 15 minutes.
I set up my teleconsultation: I go to my pharmacy and sit down in the cabin. I sign in on Tessan tablet, wait a few minutes and get in contact with a doctor via visio-conference.
I run the teleconsultation: Le cabinet médical connecté est équipé de 7 dispositifs médicaux connectés pilotés à distance par le médecin vous permettant d'effectuer une téléconsultation comme dans un vrai cabinet !
I collect my medication: Once my tele-consultation is over, the doctor fill in a consultation report and deliver a presription if needed. It is then printed immediately in the cabin.
I get the prescription and collect my medication at the pharmacy counter.
Connected medical cabin
Our connected medical devices:

The connected medical cabin is equipped with 7 medical devices, remotely controlled by the doctor during the teleconsultation. The doctor may also prescribe a prescription at the end of his medical diagnosis.

A cabin that respects your privacy: Soundproof and ergonomic, the cabin ensures patients' autonomy. The cabin is equipped with an antitheft system as well as tinted door and a lock.
A cabin accessible to all: Adpated to people with reduced mobility, it can hold up to 3 persons. In addition, the cabin has an external TV and 4 shelves to optimize the sales space in your pharmacy.
Technology Owner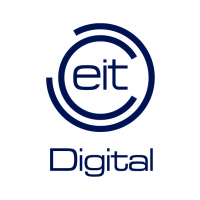 Related keywords
Remote Control
Applications for Health
Medicine, Human Health
E-Health
Health information management
Remote diagnostics
Remote sensing technology
Medical/health
Medical Health related
Diagnostic
Other Medical/Health Related
Monitoring equipment
Other medical/health related (not elsewhere classified)
Computer-aided diagnosis and therapy
Medical equipment
Electromedical and medical equipment
Medical instruments
Diagnostic equipment
Welfare technologies
Consumer related
Consumer Services
About EIT Digital
Public Agency from Germany
EIT Digital
EIT Digital is a leading European digital innovation and entrepreneurial education organisation driving Europe's digital transformation.

EIT Digital delivers breakthrough digital innovations to the market and breeds entrepreneurial talent for economic growth and improved quality of life in Europe. It does this by mobilising a pan-European ecosystem of almost 200 top European corporations, SMEs, startups, universities and research institutes.

As a Knowledge and Innovation Community of the European Institute of Innovation and Technology, EIT Digital is focused on entrepreneurship and is at the forefront of integrating education, research and business by bringing together students, researchers, engineers, business developers and entrepreneurs. This is done in our pan-European network of co-location centres in Berlin, Eindhoven, Helsinki, London, Paris, Stockholm, Trento, as well as in Budapest and Madrid. We also have a hub in Silicon Valley.

EIT Digital invests in strategic areas to accelerate the market uptake of research-based digital technologies focusing on Europe's strategic, societal challenges: Digital Industry, Digital Cities, Digital Wellbeing, Digital Infrastructure and Digital Finance.

EIT Digital breeds T-shaped entrepreneurial digital talent focused on innovation through a blended Education Strategy that includes a Master School, Doctoral School and Professional School.
Technology Offers on Innoget are directly posted and managed by its members as well as evaluation of requests for information. Innoget is the trusted open innovation and science network aimed at directly connect industry needs with professionals online.