Summary of the technology
Synerise is an end-to-end platform that uses data and AI to help brands better respond to the needs of their customers, through automation applications, business intelligence reporting, communication and personalization tools, and pricing policy management. All in real-time and at scale, regardless of the size of operations. Synerise is used by 100+ enterprise-scale companies including Orange, Carrefour, mBank, Żabka.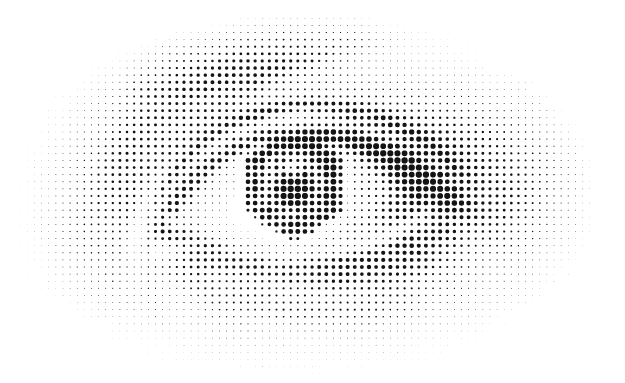 Description of the technology
A powerful ecosystem driven by Artificial Intelligence with real-time data orchestration created to drive business growth
We are Synerise.
Founded in 2013 in Krakow, with offices in Poland and departments all over the world, Synerise is an award-winning ecosystem. We invest offensively into intellectual Property focus on evolving technology, equipping new generations with knowledge.

Our team consequently brings technology change to the business world and instead of following known paths, we are creating a new one – a next-generation, fully personalized and AI-driven customer experience. Our tool is all-in-one, ever-evolving data platform, enhanced by AI to accelerate the growth of your company and designed to generate outstanding ROI.
Always innovate and never follow
We say no to vendor locks and believe in strong intellectual property. Our ecosystem is based on three pillars that let us stand out from the crowd.
Terrarium - in-memory database: A scalable, ultra-fast processing engine for real-time data management
Cleora - AI framework: Heterogenic algorithms for quick identification of significant insights from oceans of data
Octopus - ever-evolving stack for apps: A "never-settle" approach that lets you expand our system to meet your needs
We work with ambitious businessesto accelerate their growth.
We want to collaborate with entrepreneurs, teams and businesses dedicated to rapidly improving customer satisfaction. Together, we can achieve results that impact the bottom line.
We want to bridge the gap between modern customer expectations and the technological capabilities of companies
That is why we work with business champions who have a vision that goes beyond the status quo as well as courage and boldness to define how business will look in the future.
What impact we want to make?
For Clients: We partner with our clients to make them ready to embrace technological liberation and to integrate it into their business models so they delight customers, outpace competitors and realise outstanding value in a fast and scalable way.
For Employees: We encourage our employees to be brave and fast. We empower our employees to dare greatly, to never work, drop every routine, to ever-evolve by stretching boundaries of what's possible both personally and professionally. We want our employees to inspire others to live great quality live.
For Partners: We bring the innovation capabilities to create new kind of partnerships with your customers to deliver GROWTH in a short time on the consumer market.
For Society: We solve innovation debt of societies in a conscious and responsible way by providing open ecosystem of top-notch tech, data science and AI solutions.
Technology Owner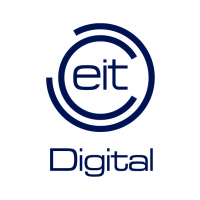 Related keywords
Electronics, IT and Telecomms
Information Processing, Information System, Workflow Management
Artificial Intelligence (AI)
Computer Software Technology
Computer Technology/Graphics, Meta Computing
Data Processing / Data Interchange, Middleware
Electronic Commerce, Electronic Payment
Information Technology/Informatics
Knowledge Management, Process Management
Building Automation Software
Cloud Technologies
CRM - Customer relationship Management
Social and Economics concerns
Information and media, society
Computer related
Artificial intelligence related software
Consumer related
Retailing
Consumer Services
About EIT Digital
Public Agency from Germany
EIT Digital
EIT Digital is a leading European digital innovation and entrepreneurial education organisation driving Europe's digital transformation.

EIT Digital delivers breakthrough digital innovations to the market and breeds entrepreneurial talent for economic growth and improved quality of life in Europe. It does this by mobilising a pan-European ecosystem of almost 200 top European corporations, SMEs, startups, universities and research institutes.

As a Knowledge and Innovation Community of the European Institute of Innovation and Technology, EIT Digital is focused on entrepreneurship and is at the forefront of integrating education, research and business by bringing together students, researchers, engineers, business developers and entrepreneurs. This is done in our pan-European network of co-location centres in Berlin, Eindhoven, Helsinki, London, Paris, Stockholm, Trento, as well as in Budapest and Madrid. We also have a hub in Silicon Valley.

EIT Digital invests in strategic areas to accelerate the market uptake of research-based digital technologies focusing on Europe's strategic, societal challenges: Digital Industry, Digital Cities, Digital Wellbeing, Digital Infrastructure and Digital Finance.

EIT Digital breeds T-shaped entrepreneurial digital talent focused on innovation through a blended Education Strategy that includes a Master School, Doctoral School and Professional School.
Technology Offers on Innoget are directly posted and managed by its members as well as evaluation of requests for information. Innoget is the trusted open innovation and science network aimed at directly connect industry needs with professionals online.