Summary of the technology
Individual, 3D printed orthoses and prostheses. This is not a thing of the future. This is happening right now. Do you want to know how you can actively use digital technologies for yourself and your work life? Then you have found exactly the right partner - Mecuris.

We enrich wearers´ lives thanks to digitalisation and 3D printing
We develop, together with the orthopaedic technician and the wearer, tailor-made orthoses and prostheses. Using the Mecuris Solution Platform, these can be easily and intuitively adapted to the patient's specific needs and design wishes prior to them being manufactured using 3D printing: The best thing is, you do not need any previous technical knowledge. We make our expertise available to you.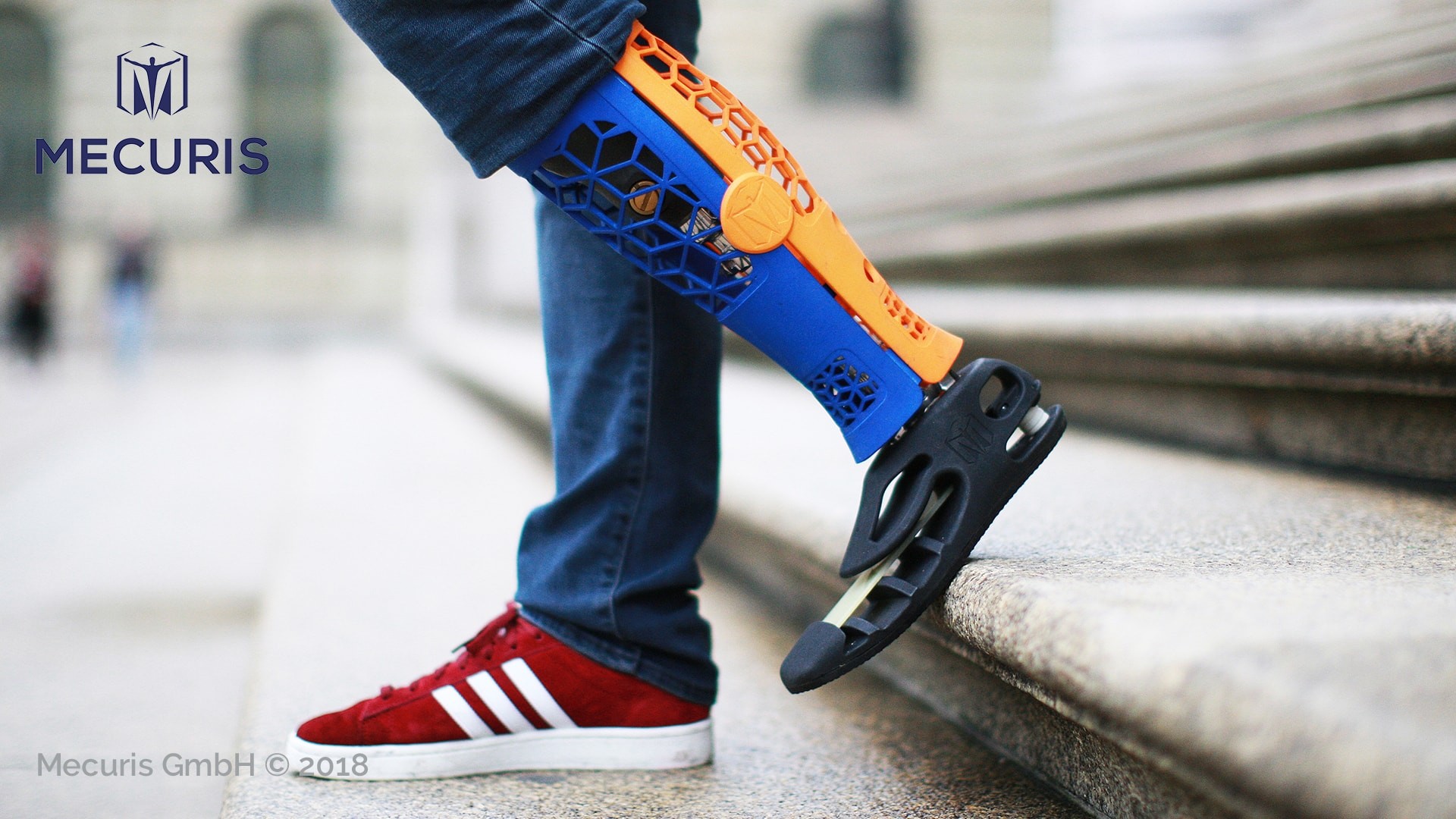 Mecuris stands for User orientation – Fightest qualtiy – Co-Creation
Mecuris moves orthopaedic care into the digital world by bringing together 3D technologies into one intuitive solution platform. Physicians and orthopaedic technicians are thus empowered to 3D-print patient-specific prostheses & orthoses without prior 3D design or 3D printing know-how.
​The possibilities for additive prostheses and orthoses are far from exhausted. In fact, we are at the beginning of a great upheaval. It is important for us to pay close attention to the requirements of orthopaedic technology and to provide you with the best possible products or components so that you can take advantage of this development. In this area, we want to be a valuable partner and have therefore firmly anchored it in our mission, the overriding vision and in the values that we fly by as our mission statement.
Mercuris Solution Platform
Our core product is the Mecuris Solution Platform (MSP), a digital solution platform. This platform is made available to orthopaedic clinics and medical supply stores. It enables certified orthopaedic technicians to create and customise unique orthotic and prosthetic products together with their patients in just a few minutes. This results in products that are convincing in function and appearance.​
This "digital workshop" is constantly being filled with new "tools" to meet the requirements of orthopaedic technicians, users and individual products even better.
About Us
With an interdisciplinary team of six founders, the starting team is broadly based and brings in expertise in every area. By now, Mecuris employs around 30 people from all over the world who work together on the development of an automation solution for individual orthopaedic care.
Our history
Mecuris was founded in 2016 as a spin-off of the Ludwig-Maximilian University Hospital in Munich. The idea behind Mecuris originated from two different research projects: at the Fraunhofer IPA in Stuttgart, Jannis Breuninger did research on additive prostheses and prosthetic feet. Dr. Simon Weidert, on the other hand, worked on 3D printing orthoses at the University Hospital of Munich. Both projects aimed to individualize and digitize the creation of orthopedic aids to save time, provide high quality to be reimbursable and, above all, as a real enrichment for each user's life.
Start with prosthetic feet
We managed to bring products to market maturity in the area of prosthetic feet in particular: in 2017 we were able to launch the world's first 3D-printed prosthetic feet, the NexStep for adults and the FirStep for children. The NexStep is even the first additive-manufactured prosthetic foot with CE marking.
In 2017 the portfolio was expanded with prosthesis covers. Cosmetics for transtibial amputees form the basis for this, and other products, such as the flexible ankle cover, were launched in 2018.
First product in the orthoses sector
In the field of orthoses, numerous prototypes and test fittings have already been developed. In 2019 Mecuris started in the first quarter with the time-optimised production of individual orthotic formwork. These form the basis for patient-specific orthoses, which are finalised in the orthopaedic workshop.
Technology Owner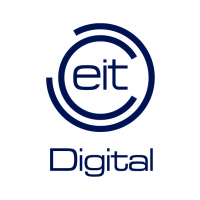 Related keywords
Electronics, IT and Telecomms
Applications for Health
3D printing
Industrial manufacturing, Material and Transport Technologies
3D printing design and modelling
Industrial Technologies
Printing
Biological Sciences
Medicine, Human Health
Medical Research
Physiotherapy, Orthopaedic Technology
E-Health
Computer related
3D
Medical/health
Medical Health related
Therapeutic
Surgical implants
Orthopaedics
orthotics
prosthetics
About EIT Digital
Public Agency from Germany
EIT Digital
EIT Digital is a leading European digital innovation and entrepreneurial education organisation driving Europe's digital transformation.

EIT Digital delivers breakthrough digital innovations to the market and breeds entrepreneurial talent for economic growth and improved quality of life in Europe. It does this by mobilising a pan-European ecosystem of almost 200 top European corporations, SMEs, startups, universities and research institutes.

As a Knowledge and Innovation Community of the European Institute of Innovation and Technology, EIT Digital is focused on entrepreneurship and is at the forefront of integrating education, research and business by bringing together students, researchers, engineers, business developers and entrepreneurs. This is done in our pan-European network of co-location centres in Berlin, Eindhoven, Helsinki, London, Paris, Stockholm, Trento, as well as in Budapest and Madrid. We also have a hub in Silicon Valley.

EIT Digital invests in strategic areas to accelerate the market uptake of research-based digital technologies focusing on Europe's strategic, societal challenges: Digital Industry, Digital Cities, Digital Wellbeing, Digital Infrastructure and Digital Finance.

EIT Digital breeds T-shaped entrepreneurial digital talent focused on innovation through a blended Education Strategy that includes a Master School, Doctoral School and Professional School.
Technology Offers on Innoget are directly posted and managed by its members as well as evaluation of requests for information. Innoget is the trusted open innovation and science network aimed at directly connect industry needs with professionals online.