Summary of the technology
Lifestyle and treatment support powered by data science and A.I. Digital therapies designed for life. Our gamified programs help improve health outcomes, create connections with clinicians and patients, and deliver data insights.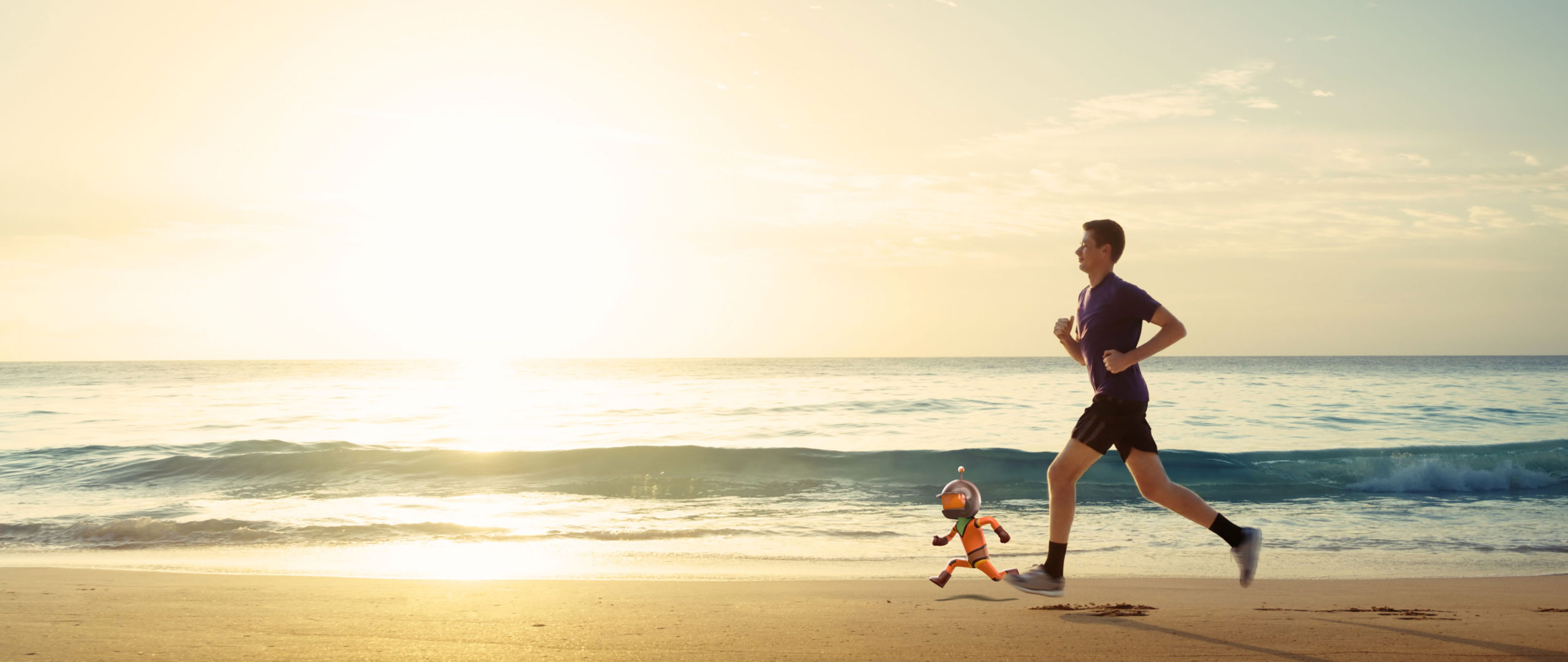 Description of the technology
Our platform combines strong clinical validation with gamification, behavioral economics and artificial intelligence (A.I.) to deliver a truly engaging and personalized patient experience that removes barriers to health behavior change.
Our A.I. technology, developed by trailblazers in the field and leading experts from the gaming industry, reads and rewards positive behavior and serves relevant content and programs, triggering a continuity of positive behavior.
Patients engage with a rich user experience, earning rewards for managing their nutrition, exercise, sleep, stress and medication adherence. They also receive condition-specific education, and a connection to a community of health professionals and patients on a similar health journey. And our little helpers
– your personal Sidekicks – will help you stay the course.
Valuable data sets are collected throughout the journey – we have collected over 50 million data points – providing a deep understanding of behavioral trends.
We are in the top 0.1%
Our platform has been rated in the top 0.1% in quality by the industry's leading rating company Orcha.
We are leading the way
Our platform is clinically validated and scalable across multiple therapeutic areas, providing support to patients suffering from chronic illnesses ranging from diabetes to ulcerative colitis. It can be layered and fitted-for-purpose to work both as a prevention tool, as well as provide support and empower patients.
Disease-specific health education videos, recipes, and tips based on clinical guidelines, to improve patient awareness, empowerment and coping skills.
Personalized, AI-driven action plans, recommendations and motivation messaging, supported remotely by a community manager.
A gamified experience that promotes behavior modification to reduce stress, improve physical activity, sleep and diet, and overcome barriers to change.
Smart medication reminders to support treatment adherence.
Utilization of artificial intelligence and advanced analytics to personalize recommendations and gain data insights.
A highly scalable platform, with fast and consistent performance, compliant with relevant regulations (e.g., GDPR, HIPAA), and strong protection of user data, including encryption according to the military-grade 256-bit Advanced Encryption Standard.
Our company was incubated by medical doctors
Sidekick was founded by two medical doctors, who had worked for years treating patients with lifestyle-related illnesses. A staggering 68% of all deaths are related to lifestyle-related illnesses and the two co-founders, frustrated with dealing with the consequences, decided to explore ways to prevent chronic illnesses and help patients already suffering from such diseases to better manage them, boosting their quality of life and triggering much improved health outcomes.
The result from this collaboration was an idea to create a technical solution built on science, rooted in behavioral economics, which would be scalable across multiple therapeutic areas and drive it with gamification to maximize engagement and positive health outcomes.
Behavioral research tells us that people's lifestyle decisions are driven more by emotion than by logic. That's why we employ concepts from behavioral economics to engage the emotional part of the brain and trigger positive health behaviors.
We are recognized as digital therapeutic (DTx) leaders.
Our platform has been rated in the top 0.1% in quality by the industry's leading rating company Orcha, has over 30,000 users and clinical validation and successful customer launches across multiple therapeutic areas – ranging from type 2 diabetes to ulcerative colitis.
Sidekick was recently selected out of over 850 applicants into Silicon Valley's Plug & Play Health business accelerator, winning first prize at the 2019 Winter Summit in Sunnyvale. The company was also among the ten winners of the 2019 EIT Digital Challenge, operated by Europe's leading digital innovation organization.
Technology Owner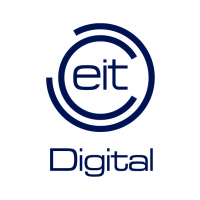 Related keywords
Artificial Intelligence (AI)
Computer Software Technology
Applications for Health
Medicine, Human Health
Diagnostics, Diagnosis
E-Health
Health information management
Remote diagnostics
Computer Software Market
Applications software
Medical/health
Artificial intelligence related software
Software services
Medical Health related
Diagnostic
Diagnostic services
Other ( Diagnostic related )
Other diagnostic
Therapeutic
Therapeutic services
Other therapeutic (including defibrillators)
Other Medical/Health Related
Computer-aided diagnosis and therapy
Welfare technologies
About EIT Digital
Public Agency from Germany
EIT Digital
EIT Digital is a leading European digital innovation and entrepreneurial education organisation driving Europe's digital transformation.

EIT Digital delivers breakthrough digital innovations to the market and breeds entrepreneurial talent for economic growth and improved quality of life in Europe. It does this by mobilising a pan-European ecosystem of almost 200 top European corporations, SMEs, startups, universities and research institutes.

As a Knowledge and Innovation Community of the European Institute of Innovation and Technology, EIT Digital is focused on entrepreneurship and is at the forefront of integrating education, research and business by bringing together students, researchers, engineers, business developers and entrepreneurs. This is done in our pan-European network of co-location centres in Berlin, Eindhoven, Helsinki, London, Paris, Stockholm, Trento, as well as in Budapest and Madrid. We also have a hub in Silicon Valley.

EIT Digital invests in strategic areas to accelerate the market uptake of research-based digital technologies focusing on Europe's strategic, societal challenges: Digital Industry, Digital Cities, Digital Wellbeing, Digital Infrastructure and Digital Finance.

EIT Digital breeds T-shaped entrepreneurial digital talent focused on innovation through a blended Education Strategy that includes a Master School, Doctoral School and Professional School.
Technology Offers on Innoget are directly posted and managed by its members as well as evaluation of requests for information. Innoget is the trusted open innovation and science network aimed at directly connect industry needs with professionals online.