Summary of the technology
Palac industries is offering few models of galvanized steel pallet. They are light, solid, easy to clean, free of rust , free of contamination.

We have create our own technology and production equipment. We do have protect patent. However we are interested in offering our expertise for a development of a production line and or the distribution of our product in Europe, Asia or other locations in the world.

Our product is unique in North America and very distinctive in comparison to other made in Asia.
Description of the technology
Our website is describing in details who we are and how we operate in term of technology.
We are a young company that has a lot to offer. We believe that we have create the product of the future to be use in the food processing, pharmaceutical and industrial environemnet where pallet in wood or plastic are not the solution.
Please see our website and then follow up in contacting me: www.palac.ca
Technology Owner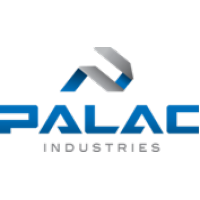 Palac Industries
Small and Medium Enterprise
Related keywords
Industrial manufacturing, Material and Transport Technologies
Industrial Technologies
Physical Sciences and Exact Sciences
Biological Sciences
Agriculture and Marine Resources
Agrofood Industry
Process control and logistics
Applications for Transport and Logistics
Logistics
System and transportation
Medical Health related
Industrial Products
About Palac Industries
Small and Medium Enterprise from Canada
Palac Industries
We are a young company. Our entire tooling was develop by our CEO. We have one plant located about 100 miles from Montreal in Canada. We do have clients in Canada and USA.

History of the galvanized steel pallet

Palac industries Inc. is primarily the story of two multifunctional Quebec entrepreneurs with deep human values and conscious working on project to preserve and respect the environment.

Before founding Palac Industries Inc. both entrepreneurs, Christian Coté and André Tanguay had the vision and conviction to create a product to the image of sustainable development. Their interest always ben to focus on the desire to create a product that can be reuse and recycle. A product that is resistant and that can contribute to the reduction of greenhouse gas (GHGs). They strongly believe that these actions can be achieved and accomplished with a new product design for the good of the environment, because even today many materials are thrown in the trash and are not recovered.
In 2009 after a long difficult period in the wood industry, André had to make the decision to stop the activities of the company that he owned at the time (Scierie Kingsey). From 2011, he began sharing with Christian, his idea to manufacture a steel pallet. At that time, Christian, director in the company Spiralco, consider the project ingenious and forward thinking encouraging André to continue his efforts. They have then decided to begin the process to share together their vision of the concept in developing their ideas by achieving some conceptual plans.

In 2012, following numerous change at Spiralco. Christian decide to leave the company and to invest 100% of his time in the pallet project with André and became his business partner.

From the beginning of 2013, they began designing different pallet prototypes to ensure the feasibility of the project. Initially, the pallets were handmade by the two entrepreneurs. Following several tests with regards to capacity, they made few changes to ensure that the product is viable and reach the level of an effective good quality product. Changes could not be made by hand, the two entrepreneurs had to design and build themselves, their first production line and all the necessary tooling's.
Technology Offers on Innoget are directly posted and managed by its members as well as evaluation of requests for information. Innoget is the trusted open innovation and science network aimed at directly connect industry needs with professionals online.