Summary of the technology
The technology : Sewage Sludge Extraction (SSE)system for Sludge Dewatering and Thickening is a novel rotary continuous feed mechanical sludge compression devise that simultaneously sucks, and compress sludge mix, on opposite sides of its internal rotating element in a toroidal chamber, to segregate water and sludge into continuous out flow stream through separate channels. Unlike conventional compression technologies this is a 'Continuous feed Type' machine , compact, completely enclosed system (keeping sludge sealed from the operators environment to maintain odour free operations) that can operate within necessary power limits and fit within cylindrical space constraints as specified for the Omni -Ingestor to treat rates of 3 litres/higher per second within a compact toroidal chamber with self-cleaning separation screens membranes for long maintenance free operation.

The system significant technical advancement and inventive step is that this system is 1st of its kind 'Rotary Positive Displacement' devise that permits variable volume control between its rotating elements to deliver a compact & highly efficient, simple continuous feed mechanical compression devise with capability for real time variation in the degree of compression based on the type of sludge and to self-adjust the compression ratio to deliver highly thickened sludge from range of inputs.
Description of the technology
Technical Landscape and Comparative Advantages of Sewage Sludge Extraction (SSE)system for Sludge Dewatering and Thickening.
Compared to the existing mechanised system this technology and system of dewatering is a robust compact system with the following distinct and unique capabilities
Real time adjusting of degree of compression over a wide range of compression ratio allows handling of varying sludge density & Concentration in differing regions without any need for changes in the handling equipment.   
Simple and Automated method to increase degree of compression during operation to successively increase the density of the sludge to higher levels in multiple loops (if so required) for very high-water content sludge. To easily reduce the intake volume and quantity for thickened sludge.    
Capable of handling large quantities in a single toroidal volume by use of double acting Plate principal, wherein one side of rotating compressing element compresses sludge and the adjacent side sucks sludge and prepares it for compression. Hence high volumetric efficiency.
Easy to clean rinse after operation and backflush the membrane to clean it of cloggings.
It combines both compression & centrifuging and can easily integrate precise electro treatment of water.
Design-Sewage Sludge Extraction (SSE) system for Sludge Dewatering and Thickening. 
The technolgy and mechanism is about a unique arrangement of mechanical links and their pairs for making new machines with fewer and simpler components that can achieve sequential compression and expansion of fluid by decreasing and increasing of enclosed volume.
The sludge will be sucked in space behind the rotating plate-Vane which is increasing and compressed in the chamber ahead of the Plate-Vane which is reducing. As the sludge mix is compressed against the stationary vane and the water is separated through membrane walls placed at locations in the compressed chamber. The pressure within the chamber and the position of the stationary plate vane the sludge valve is opened that allows the sludge to be excreted from the chamber. Considering the water content in the sludge mix the out flow of sludge mixture can be either rerouted to the suction of the unit for further dewatering and as the concentration of the sludge increases so does the pressure in the chamber, which directs the equipment to reduce its compression ratio. The pressure limits of the chamber walls are decided the sludge dryness level required.
The sludge can be treated with electro and other process either within the chamber or latter and provisions for back-flushing of clogged separating membrane can be easily integrated.
The entire unknit can be maintained enclosed with the central shaft penetrating the enclosure through a seal. The drive shaft is either power or manual driven where labourers a can crank in case of loss of power or power viability concerns.
The unit is portable and can be carried to the location of the sludge and the can internally flushed through for internal inspections if so required. Since all the mechanical clutching and compression ratio parts are controlled externally and not exposed to sludge which remains in the chambers within the equipment.
The injection of chemicals and additives can be provisioned if need be within the chamber depending of the desired output specification need of the sludge. 
The unit is simple, light, robust compact and continuous feed type rapid high flow through put equipment which can achieve very high squeeze pressure if require for highly thickened and dewatered fecal sludge.
Technology Owner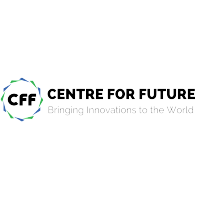 Centre For Future (CFF)
Technology Transfer Network
Related keywords
Energy Technology
Renewable Sources of Energy
Solid biomass
Biological Sciences
Agrofood Industry
Protecting Man and Environment
Waste Management
Recycling, Recovery
Social and Economics concerns
Technology, Society and Employment
Medical Health related
Energy Market
Oil and Gas Drilling, Exploration and Extraction Equipment
Consumer related
Industrial Products
Industrial Equipment and Machinery
Mining machinery
Pollution and Recycling Related
Chemical and solid material recycling
Other
About Centre For Future (CFF)
Technology Transfer Network from India
Centre For Future (CFF)
Centre for Future (CFF), dedicated to Bringing Innovations to the World, work with companies in different field of technology .We have a Global Innovator Network of 3000 innovators including PhDs, Engineers, Lawyers, Doctors etc; for consulting on various research & development and technology related projects. Our clientele include Tech companies, Incubators, Accelerators, Universities, Industry Clusters, SMEs and Govt. Organizations.
Technology Offers on Innoget are directly posted and managed by its members as well as evaluation of requests for information. Innoget is the trusted open innovation and science network aimed at directly connect industry needs with professionals online.