Summary of the technology
increasing performance of computers by using the CPU of boards like the graphic and communication boards
Project ID : 10-2006-1713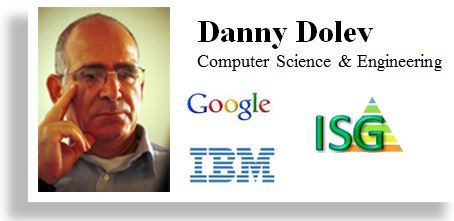 Description of the technology
Available Knowhow
Programming model and runtime support to maximize PC processing power
| | |
| --- | --- |
| Categories | Computer Architecture, Operating Systems, Computer Networks |
| Development Stage | Prototype system developed, currently being optimized |
| Knowhow | Available knowhow |
| Market Size | 68.1 million PCs were shipped in 2007 PC, 13.8% increase over 2006 |
Highlights
Today's personal computers (PCs) are rapidly becoming heterogeneous multi-core computing environments with PC cards having their own CPUs.

Few applications really take advantage of all the available processing power.

Currently there is no generic programming model and corresponding runtime support to enable a developer to take advantage of unused processing power in PC accessory cards.

The HYDRA framework provides a tool for developers to take advantage of unused power, enabling the delegation of tasks to devices with different architectures and constraints.
Our Innovation
The HYDRA programming model enables the development of offload-aware (OA) applications "aware" of any (potentially) available computing resource. The minimal unit for offloading is an Offcode (offloaded code), which allows the exportation of a well-defined interface (such as a COM object) as open source or pre-compiled binaries, described by the Offcode description file (ODF).
Key Features
The framework can be used with devices such as a network interface card, graphic interface card, disk controller, and security card. It enables an application to run without involving the main CPU. For example, a TV program can be recorded to the PC and played online at the same time as the PC is being used for something else. The framework identifies which peripheral card to use and if there is sufficient computing room available on the card for an application. Increases speed and efficiency of multitasking.
The Opportunity
Applications that require exchanging large volume of data

Applications that perform searches in a large volume of data

Applications that are limited by main memory and main CPU contention

Applications that require replication

Remote backup applications
Project manager
Tamir Huberman
VP Business Dev. Computer Science & IT Director
Project researchers
Danny Dolev
HUJI, School of Computer Science and Engineering
CS - Machine Learning
Yaron Weinsberg
HUJI, School of Computer Science and Engineering

Related keywords
Information Processing, Information System, Workflow Management
IT and Telematics Applications
Multimedia
Computers
Computer Graphics Related
Specialised Turnkey Systems
Scanning Related
Peripherals
Computer Services
Computer Software Market
Other Computer Related
Computer Science & Engineering
Available Knowhow
Parallel / Quantum Computation
About Yissum - Research Development Company of the Hebrew University
Technology Transfer Office from Israel
Yissum - Research Development Company of the Hebrew University
Yissum Research Development Company of the Hebrew University of Jerusalem Ltd. Founded in 1964 to protect and commercialize the Hebrew University's intellectual property. Ranked among the top technology transfer companies, Yissum has registered over 8,900 patents covering 2,500 inventions; has licensed out 800 technologies and has spun-off 90 companies. Products that are based on Hebrew University technologies and were commercialized by Yissum generate today over $2 Billion in annual sales.
Technology Offers on Innoget are directly posted and managed by its members as well as evaluation of requests for information. Innoget is the trusted open innovation and science network aimed at directly connect industry needs with professionals online.