Summary of the technology
Existing commercial aluminium alloys are modified with sub-micron particles resulting in a 20% increase in tensile strength with no loss of ductility.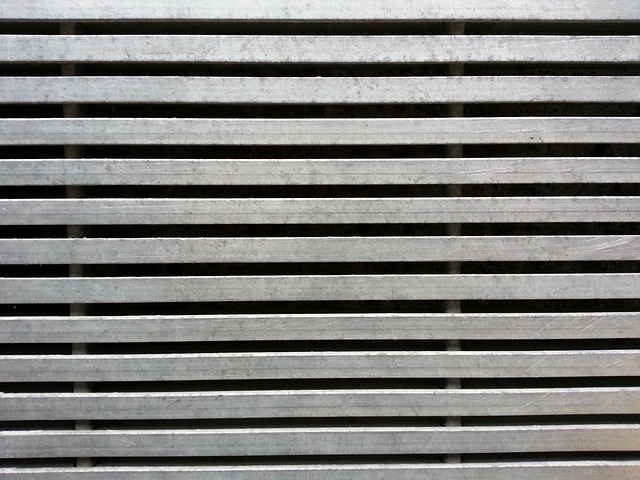 Description of the technology
Cast aluminium alloys are widely used in light-weighting structures in the automotive and aerospace industry because of their high strength-to-weight ratios, anti-corrosion and good castability. However, the mechanical properties of commercially cast aluminium alloys are not as high as wrought aluminium alloys and other lightweight materials, such as titanium-based alloys.
There is a need to improve existing alloys, developed several decades ago, as the mechanical property requirements have greatly increased since then. For industrial applications, particularly in automobile and aerospace, an increase in yield strength of 20% at room and high temperature (250°C) versus existing alloys, whilst maintaining ductility, would be a significant improvement.
Mechanical properties can be improved to some degree through microstructure refinement of both grains and secondary phases by chemical and physical methods. Another method of improving aluminium alloy strength is to add alloying elements to form nano-sized strengthening phases - precipitation strengthening. However there are limitations to how far this can be used due to the resultant reduction in ductility, measured as elongation. There is a need to increase tensile strength without sacrificing ductility.
In addition, existing cast aluminium alloys are relatively sensitive to the wall thickness of the castings. For example, for the commercial A356 alloy, the elongation can be reduced from 8% to 2% as the thickness of the castings is increased from 5 mm to 40 mm. There is a need to reduce such sensitivity to casting wall thickness.
In order to obtain the desired benefits, existing commercial alloys are treated by adding chemical elements at a low level of up to 0.5% on top of that already in the existing commercial alloy. The elements that can be used are nickel, silver, niobium, molybdenum, cerium, lanthanum, yttrium, and scandium. They result in the formation of at least one type of sub-micron or nano-sized solid particles uniformly distributed in the solidified castings. The solid phases are formed as prior phases or as eutectic phases during solidification. They are controlled to exhibit a granular morphology with specified particle sizes and distribution which are too small to be detected (see attached TEM micrograph).
See attached data sheet for alloy compositions and technical data.
Technnology benefits:
Tensile strength increased by 20% at room temperature and high temperature (250°C) versus existing aluminium alloys;
ductility maintained at a same level as for existing aluminium alloys;
finer precipitates than that of the current commercial aluminium alloys so that particles are not detectable.
use in Automotive and Aerospace applications; potential for replacing wrought aluminium alloys and titanium alloys
Intellectual property status
Patent already applied for
Patent application number : WO2018/142141
Where : Worldwide
Current development status
Experimental technologies
Desired business relationship
Patent licensing
Technology development
New technology applications
Technology Owner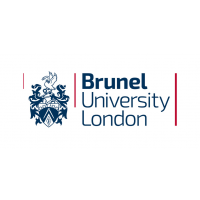 Brunel University London
Technology Transfer Office
Additional information (attached documents)
Related keywords
Industrial manufacturing, Material and Transport Technologies
Industrial Manufacture
Construction Technology
Materials Technology
Building materials
Iron and Steel, Steelworks
Metals and Alloys
Properties of Materials, Corrosion/Degradation
Conductive materials
Lightweight materials
Transport and Shipping Technologies
Hybrid and Electric Vehicles
Automotive engineering
Lightweight construction
Automotive electrical and electronics
Aerospace Technology
Aeronautical technology / Avionics
Aircraft
Helicopter
Mechanical Technology related to measurements
Speciality metals (including processes for working with metals)
aluminium
micro-alloying
tensile strenght
About Brunel University London
Technology Transfer Office from United Kingdom
Brunel University London
Our world-leading research focuses on those areas in which we can integrate academic rigour with the needs of governments, industry and the not-for-profit sector, delivering creative solutions to global challenges and bringing economic, social and cultural benefit.

Our Research Institutes and Research Centres pioneer world-leading research inspired by an ambition to address society's most pressing challenges, in collaboration with partners from across the globe.

Brunel's three Research Institutes: Institute of Environment, Health and Societies, Institute of Energy Futures and Institute of Materials and Manufacturing, bring together academics from most of our research areas to collaboratively tackle very specific challenges to the world's economy and society.

Brunel's Research Centres focus on Digital Science & Technology, Automotive Technology, Culture & Evolution, Cognitive Neuroscience, Human Performance & Exercise & Rehabilitation, Entrepreneurship & Sustainability, Global Lives.
Technology Offers on Innoget are directly posted and managed by its members as well as evaluation of requests for information. Innoget is the trusted open innovation and science network aimed at directly connect industry needs with professionals online.