Summary of the technology
The HumanEyes 3D technology uses mathematical algorithms to create unique projections and reconstruct multiple viewpoints which create the effect of viewing a scene from different directions. The technology is suitable for creating 3D images for print and for presentation on electronic displays / monitors
Project ID : 26-2006-437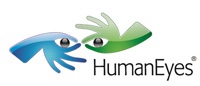 Description of the technology
Investment/ Collaboration Opportunity Highlights:
The company is interested in strategic cooperation/investors, mainly with technology companies and consumer electronics companies working in the field of 3D devices and photography.
About the company
HumanEyes was founded in 2010 by Professor Shmuel Peleg, a world renowned expert in Computer Vision. The company is backed by two venture capital funds: Landa Ventures and Docor International (a Van Leer Foundation subsidiary).
HumanEyes is a technology company specializing in creating, displaying and printing 3D. The company is active in three main areas:
License business based on over 40 patent and patent pending intellectual property

Software business for lenticular printing

Consumer and professional business for short run and personalized 3D printing, called Snapily.com
Our products
Our products range from software for creating, designing and printing 3D content, to 3D prints such as poster displays, business cards, notebooks and more. One of the main IP we are focused on licensing is called Stereo Panorama. This patented technology enables shooting true 3D photos using a regular 2D lens on a camera or a smartphone. The resulting 3D photos can be viewed in several viewing modes, including on 3D TVs and in 3D prints.
For a demo of Snapily 3D, our patented app for shooting 3D from a smartphone, please see:
http://www.youtube.com/watch?v=GsFltJwrL_E
Development Milestones
The company aims to grow its revenues by working with its software partners, such as HP, Oce, EFI and FujiFilm and with its retail partners, such as Snapfish by HP, CafePress, CEWE and LifePics. It is focused on adding new partners and licensees.
Company Presentation
http://www.yissum.co.il/sites/default/files/project_images/Articles/snapily3d.pdf
Contact details
Vered Levy-Rom
CEO
+972-54-6688254
vered@snapily.com
Project manager
Tamir Huberman
VP Business Dev. Computer Science & IT Director
Project researchers
Shmuel Peleg
HUJI, School of Computer Science and Engineering
CS - Computer Vision
Related keywords
Socio-economic development models, economic aspects
Other (uncategorised)
Investment Opportunities
Computer Science & Engineering
About Yissum - Research Development Company of the Hebrew University
Technology Transfer Office from Israel
Yissum - Research Development Company of the Hebrew University
Yissum Research Development Company of the Hebrew University of Jerusalem Ltd. Founded in 1964 to protect and commercialize the Hebrew University's intellectual property. Ranked among the top technology transfer companies, Yissum has registered over 8,900 patents covering 2,500 inventions; has licensed out 800 technologies and has spun-off 90 companies. Products that are based on Hebrew University technologies and were commercialized by Yissum generate today over $2 Billion in annual sales.
Technology Offers on Innoget are directly posted and managed by its members as well as evaluation of requests for information. Innoget is the trusted open innovation and science network aimed at directly connect industry needs with professionals online.