Summary of the technology
SonoBeacon's technology reaches customers at the point of interest with pinpoint accuracy. By offering reliable localisation, information and interaction, their products make numerous applications possible.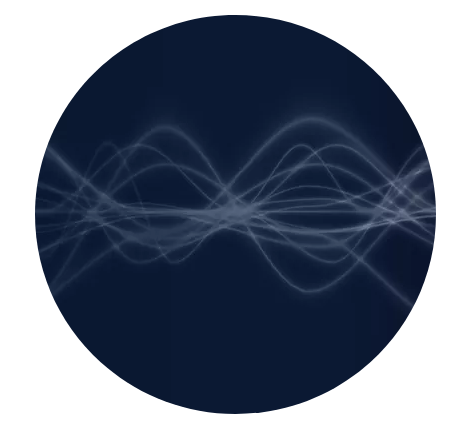 Bluetooth was yesterday. Visible Sound Technology is now.
Ultra-fast data transfers - ultra-secure, ultra-easy, ultra-stable. Tailored to the right recipient at the right moment. All without electromagnetic radiation via SonoBeacon hardware, app or integration into existing applications.
Two real basic technologies, based on audio, bringing individual digitalcontent, services and interactions on the user's smartphone, directly at the point of interest!
SonoWatermark

software-based technology

watermarks embedded in video & audio

​

SonoBeacon soft- and hardware-based technology inaudible digital signals via ultrasonic transmitter
Technologies, developed with Fraunhofer, use the microphone, which is available on every smart device and works in any environment, cause no electromagnetic radiation and run completely independently of Google and Apple.
We makeSound visible.
Change now and experience the benefits of ultrasound information transmission. Developed by Fraunhofer Institute and SonoBeacon, the only provider worldwide that relies solely on the future-oriented Visible Sound Technology.
NEW: Buying impulses from TV directly to your mobile
Discover SonoWatermark, the innovative digital watermark for TV and streaming. It can be used to trigger targeted orders in connection with TV ads, movies, documentaries, soaps, sports and music shows or in streaming and media library services.
Great for more sales - great for marketing
Application examples. What is the advantage of SonoBeacon real-time localisation in practice? What advantages does the proximity marketing by SonoBeacon offer?
Impulse - not only for retail
The stationary trade also needs new impulses. So that you can boost your customer loyalty and thus increase the average sales per customer, SonoBeacon provides convenient information transmission by ultrasound: Individual product or further information directly on the mobile devices of your customers and guests.
It's a Kind of Magic! Overview of SonoBeacon.
SonoBeacon stands for IT pioneering spirit. Our developers are masterminds in Visible Sound Technology, which we have specially adapted to the needs of retail, the hospitality sector (hotel and gastronomy), museums and galleries, the public transport operator and the integrators of proximity marketing solutions.
Overview of SonoBeacon advantages:
SonoBeacon's Visible Sound Technology also works offline - without electromagnetic radiation.

The localisation accuracy in combination with the simple and robust technology is almost unbeatable.

Pairing problems like with Bluetooth wireless technology are eliminated.
It's a kind of magic! SonoBeacon Technology is ultra-secure, ultra-fast, ultra-easy.
About us
SonoBeacon stands for IT pioneering spirit. Our ambitious developers are the makers of the groundbreaking Visible Sound Technology, which they adapt specifically to the needs of different industries.

The company was founded in 2013 by a trio of founders around entrepreneur Thoralf Nehls and is based in the state capital of Schwerin. A team of around a dozen employees sits there and in a branch in Hamburg's Speicherstadt.

The Bode Museum in Berlin is one of the first reference customers. There an exhibition was equipped with the SonoBeacon technology including the beacons.
Technology Owner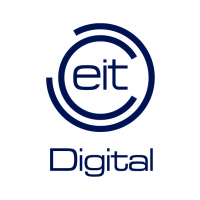 Related keywords
Electronics, IT and Telecomms
Information Processing, Information System, Workflow Management
Information Technology/Informatics
Internet Technologies/Communication (Wireless, Wi-Fi, Bluetooth)
IT and Telematics Applications
Audiovisual Equipment and Communication
Description to Sound and Music Computing
Information processing & Systems, Workflow
Audio / video
Sound Engineering/Technology
Information and media, society
Databases and on-line information services
Systems software
Applications software
Software services
Ultrasound imaging
visible sound
About EIT Digital
Public Agency from Germany
EIT Digital
EIT Digital is a leading European digital innovation and entrepreneurial education organisation driving Europe's digital transformation.

EIT Digital delivers breakthrough digital innovations to the market and breeds entrepreneurial talent for economic growth and improved quality of life in Europe. It does this by mobilising a pan-European ecosystem of almost 200 top European corporations, SMEs, startups, universities and research institutes.

As a Knowledge and Innovation Community of the European Institute of Innovation and Technology, EIT Digital is focused on entrepreneurship and is at the forefront of integrating education, research and business by bringing together students, researchers, engineers, business developers and entrepreneurs. This is done in our pan-European network of co-location centres in Berlin, Eindhoven, Helsinki, London, Paris, Stockholm, Trento, as well as in Budapest and Madrid. We also have a hub in Silicon Valley.

EIT Digital invests in strategic areas to accelerate the market uptake of research-based digital technologies focusing on Europe's strategic, societal challenges: Digital Industry, Digital Cities, Digital Wellbeing, Digital Infrastructure and Digital Finance.

EIT Digital breeds T-shaped entrepreneurial digital talent focused on innovation through a blended Education Strategy that includes a Master School, Doctoral School and Professional School.
Technology Offers on Innoget are directly posted and managed by its members as well as evaluation of requests for information. Innoget is the trusted open innovation and science network aimed at directly connect industry needs with professionals online.