Summary of the technology
OmniBot's conversational AI platform allows developers and companies to easily build advanced chatbot and voice assistant interface into any web, mobile or IoT application with maximum data privacy and security.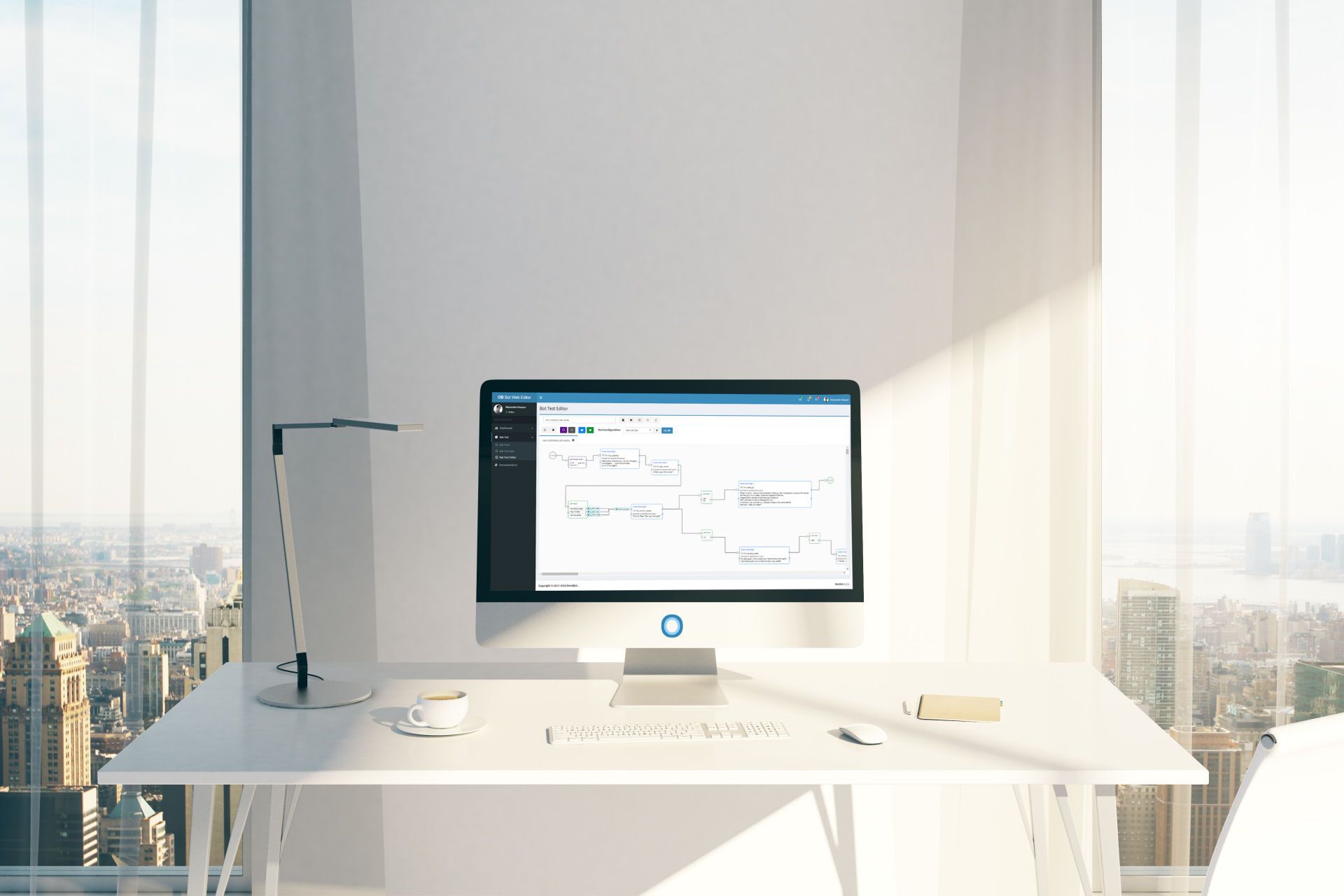 Next Generation Voice & Conversational AI
OmniBot GmbH, based in Oldenburg – Germany, is the first company in Europe offering a complete Voice and Conversational AI Platform based on its own proprietary technologies.
The OmniBot Platform is a full "end-to-end" solution that enables companies to quickly and cost-effectively develop and scale the use of intelligent Chat and Voice Assistants. OmniBot is one of the only vendors in Europe offering a credible alternative to the large platform vendors from the USA and China. OmniBot has delivered solutions to well-known companies which had previously relied on foreign technology solutions from IBM Watson, Google Dialogflow, Amazon Lex and others. OmniBot customers and partners include Volkswagen, Deutsche Telekom, T-Systems, EWE, Cewe Color, Lufthansa, Team Neusta, Deutsche Bahn and market-leading companies in the USA, the Middle East and Asia (India and Japan).
Virtually any software or hardware can be given Conversational Intelligence with Natural Language Understanding as well as Humanlike Voice through the power of the OmniBot Platform. OmniBot offers full data protection and privacy via the Deutsche Telekom cloud services or alternatively as an edge or on premise deployment.
OmniBot know how and technology leadership team includes Co-Founder & Chief Scientist Jeff Adams who was formerly head of research and development for Nuance (world leader in speech technologies) and more recently let the Amazon team that developed the famous speech assistant "Alexa". Catherine Breslin also joined the OmniBot team as Director Speech Technologies – until November 2018 was leading the Amazon Alexa AI team in Cambridge, UK.
In a recent 2019 Industry Whitepaper on the leaders of Artificial Intelligence in Europe, Microsoft and Ernst & Young highlighted OmniBot with a case study at Volkswagen. In 2018, OmniBot was listed by Forbes as one of the top 100 most innovative start-ups in Germany. EIT, Europe's leading digital accelerator included OmniBot as an EU Commission-funded "Scale-Up". OmniBot also receives funding for various R&D projects through the BMBF (development of an artificially intelligent lecturer for the use in university teaching) and the EU Horizon2020 program.
OmniBot Solutions
Achieve your AI strategy with our Conversational AI solutions,
no matter how complex or custom the requirements.
OmniBot technology combines best-in-class Speech Recognition (ASR) and Natural Language Understanding (NLU) to deliver fast contextual understanding with highest accuracy.
OmniBot's Multidimensional Domain Cluster™ Architecture allows businesses to quickly and easily build their own private domains while leveraging other NLU Domains. OmniBot technology can be integrated into nearly any software and hardware systems, including e-commerce, websites, smartphones, contact center, smart home, automotive and Industry 4.0.
Technology Owner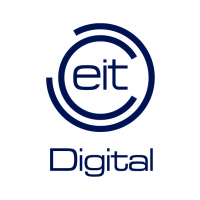 Related keywords
Electronics, IT and Telecomms
Electronics, Microelectronics
Automation, Robotics Control Systems
Information Processing, Information System, Workflow Management
Artificial Intelligence (AI)
Computer Software Technology
Building Automation Software
Internet of Things
IT and Telematics Applications
Multimedia
Telecommunications, Networking
Process automation
Local area networks (including voice/data PBX systems)
Computer Software Market
Systems software
Other system software
Applications software
Integrated software
Artificial intelligence related software
Software services
Voice recognition
Robotics
iot
chatbot
About EIT Digital
Public Agency from Germany
EIT Digital
EIT Digital is a leading European digital innovation and entrepreneurial education organisation driving Europe's digital transformation.

EIT Digital delivers breakthrough digital innovations to the market and breeds entrepreneurial talent for economic growth and improved quality of life in Europe. It does this by mobilising a pan-European ecosystem of almost 200 top European corporations, SMEs, startups, universities and research institutes.

As a Knowledge and Innovation Community of the European Institute of Innovation and Technology, EIT Digital is focused on entrepreneurship and is at the forefront of integrating education, research and business by bringing together students, researchers, engineers, business developers and entrepreneurs. This is done in our pan-European network of co-location centres in Berlin, Eindhoven, Helsinki, London, Paris, Stockholm, Trento, as well as in Budapest and Madrid. We also have a hub in Silicon Valley.

EIT Digital invests in strategic areas to accelerate the market uptake of research-based digital technologies focusing on Europe's strategic, societal challenges: Digital Industry, Digital Cities, Digital Wellbeing, Digital Infrastructure and Digital Finance.

EIT Digital breeds T-shaped entrepreneurial digital talent focused on innovation through a blended Education Strategy that includes a Master School, Doctoral School and Professional School.
Technology Offers on Innoget are directly posted and managed by its members as well as evaluation of requests for information. Innoget is the trusted open innovation and science network aimed at directly connect industry needs with professionals online.