Summary of the technology
Bloola is a toolbox that enables companies to digitise their organization – by centralising communication, marketing and sales processes that often happen in silos to one central environment with effective task management. Bloola's customer include: BMW, Fraunhofer, Rhein Energie, Triton, Vodafon.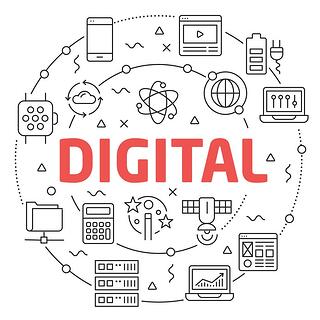 Framework & Toolbox
Create your own platform for communication and collaboration to support the company in a perfect way - it can be very simple.
A Complete Approach, that Solves Problems and Creates Added Value
The Toolbox
bloola is a big toolbox, to build up your own world and optimally support your business. Sophisticated technologies, clever mechanisms and extensive functions ensure that your Company and your Employees are optimally supported in their daily work in order to be productive and successful.
Think Forward
bloola supports companies to think forward and develop them self. Employees connect to others, ideas are quickly born and developed, and projects quickly lead to success.

Whether national or global - with bloola you can act multilingual in all languages of your business world.
Go Digital or Go Home
This statement by Dieter Zetsche (Chairman of the Board of Management of Daimler AG) concerns not only the automotive industry, but the entire economy.

bloola actively supports the transformation of modern work and Digital Transformation.
Intranet, Extranet or Community
bloola is a broadly applicable tool - whether as Intranet / internal information platform for the employees, Extranet for partners and suppliers or as a Community for your customers and prospects.
Organized Collaboration
The Collaboration is catapulted into completely new forms and structures. Yesterday still a laborious, complex process to work with colleagues, customers and partners - thanks to bloola a light and elegant Procedure.
Optimal Communication
Mailboxes, Spam and Communication Chaos as well as Information Loss were yesterday. With bloola Communication is integrated into the work, structured and optimally organized.
Always Up to Date
With intelligent Technologies, bloola ensures that you are always up to date and that Relevant Topics are in the Foreground.

Information Spam is now no more problem thanks to bloola.
Find what you are looking for
Google for the Internet - bloola for the business. With bloola, Searching and Finding relevant information is Fun again and is easy and easy. The built-in search finds the Right Information and brings up the relevant Things.
Do the important things at the right time
Keep track of Milestones, Distribute Tasks, track them and get them done on Time - one of the Core Functions of the bloola Platform.
Company on Track
As Captain in the Cockpit, always be on the road to success and closely interlinked with the Team. bloola builds the Line to the Workforce to move quickly and effectively in an age of upheaval, renewal and disruption.

The Path leads away from slow, rigidly organized Companies to agile, modern Organization with an intelligent and open-minded Workforce.
Technology Owner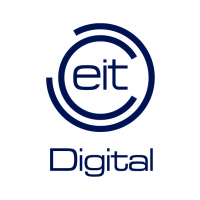 Related keywords
Digital Systems, Digital Representation
E-Publishing, Digital Content
Audiovisual Equipment and Communication
Communications Protocols, Interoperability
Protecting Man and Environment
Communications
Commercial Communications
Other Communications Related
Communications services
Other
Services
Advertising and public relations
Consulting services
Media related services
marketing
sales
About EIT Digital
Public Agency from Germany
EIT Digital
EIT Digital is a leading European digital innovation and entrepreneurial education organisation driving Europe's digital transformation.

EIT Digital delivers breakthrough digital innovations to the market and breeds entrepreneurial talent for economic growth and improved quality of life in Europe. It does this by mobilising a pan-European ecosystem of almost 200 top European corporations, SMEs, startups, universities and research institutes.

As a Knowledge and Innovation Community of the European Institute of Innovation and Technology, EIT Digital is focused on entrepreneurship and is at the forefront of integrating education, research and business by bringing together students, researchers, engineers, business developers and entrepreneurs. This is done in our pan-European network of co-location centres in Berlin, Eindhoven, Helsinki, London, Paris, Stockholm, Trento, as well as in Budapest and Madrid. We also have a hub in Silicon Valley.

EIT Digital invests in strategic areas to accelerate the market uptake of research-based digital technologies focusing on Europe's strategic, societal challenges: Digital Industry, Digital Cities, Digital Wellbeing, Digital Infrastructure and Digital Finance.

EIT Digital breeds T-shaped entrepreneurial digital talent focused on innovation through a blended Education Strategy that includes a Master School, Doctoral School and Professional School.
Technology Offers on Innoget are directly posted and managed by its members as well as evaluation of requests for information. Innoget is the trusted open innovation and science network aimed at directly connect industry needs with professionals online.