Summary of the technology
Creactives' AI technology combined with Knowledge Engineering cleanses, enriches and harmonises multi-lingual textual descriptions of materials managed in ERP records to improve supply chain processes. Listed by Gartner in the "Magic Quadrant for Master Data Management" in 2015 and as a "Cool Vendor in Italy" in 2012 and 2016.

Description of the technology
Creactives provides AI solutions combined with Knowledge Engineering for Procurement and Supply Chain digitization. Fifteen out of the Top 100 European companies, among other Clients, have implemented in their ERP/SRM platforms our Virtual Assistants to prevent errors in purchasing processes and our solutions for Spend Analytics and Material Master Data Management. Our solutions are able to understand Requisitioner's natural language in more than 25 languages including Chinese, Japanese and Korean. Our unique combination of Machine Learning (to learn from historical data), semantic rules (to encode business knowledge not inferable from the data), crowd learning (to learn from the interactions with end-users) keep the system precise and robust, automatically.
Our distinctive factors are: Multilanguage: we exploit item descriptions of Purchase Orders (PO) and Material Master Data (MMD), in more than 25 languages (we don't need to translate upfront in English). Flexible Taxonomy: we can manage different taxonomies at the same time without mapping between categories. The Taxonomy options are: 1. Customer Corporate Taxonomy: we can categorize Clients' PO and MMD in their custom taxonomy (to implement a new Corporate Taxonomy or improve the quality of the current categorization). 2. International Standards: we can also classify with International Standard as eCl@ss, UNSPSC or other standards for specific industries. 3. Custom Taxonomy: we can build a new custom taxonomy base on Creactives'​ taxonomy (with more than 20.000 MRO oriented categories) enriched with specific categories to manage the customer's sector-, domain-, organizational-specific materials or services.
NON-Invasive Solution and Easy to adopt: Virtual Assistants can be fully integrated within ERP's transactions . The adoption rate is extremely high because the user doesn't need any training, not changing in in any shape or form the normal operation methods.
Data Quality At Source
Creactives has developed Artificial Intelligence solutions to provide Real-Time Procurement insights, optimize processes, and make business data usable by overcoming geographical, language, and ERP Systems barriers. Creactives helps many S&P Global organizations achieve their saving goals. Find out how Creactives can help you with your digitization path.
FIND OUT MORE ABOUT CREACTIVES
UNIVERSAL DATA MANAGEMENT REQUIRES AN AGILE APPROACH THAT CAN LEARN AS YOUR ORGANIZATION GROWS!
Find out who's using Creactives to streamline their data management which drastically reduced their costs and improved their efficiency.
DISRUPTIVE TECHNOLOGY THAT PROVIDES A STUNNING ADDED VALUE TO YOUR CURRENT ERP AND BUSINESS INTELLIGENCE ARCHITECTURE
Creactives has created an unprecedented semantic services for cleansing and enriching corporate data. Why wait for what Gartner calls the postmodern ERP era if you can get immediately the original promises of your ERP and BI systems?
INNOVATIVE OUT-OF- THE BOX SOLUTIONS COMBINED WITH TAILORED KNOWLEDGE BASE MANAGEMENT APPROACH THAT WILL SOLVE ALL YOUR CLASSIFICATION NEEDS
Find out about how Creactives is changing the game in terms of data management and allowing organi-zations just like yours push their boundaries even further!
Technology Owner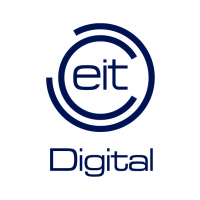 Related keywords
Electronics, IT and Telecomms
Digital Systems, Digital Representation
Artificial Intelligence (AI)
Computer Software Technology
ICM - Internet Content Management
ERP - Electronic Resources Planning
Supply chain
Computer Software Market
Systems software
Other system software
Applications software
Business and office
Integrated software
Artificial intelligence related software
Software services
Business products and supplies
digitalization
procurement
About EIT Digital
Public Agency from Germany
EIT Digital
EIT Digital is a leading European digital innovation and entrepreneurial education organisation driving Europe's digital transformation.

EIT Digital delivers breakthrough digital innovations to the market and breeds entrepreneurial talent for economic growth and improved quality of life in Europe. It does this by mobilising a pan-European ecosystem of almost 200 top European corporations, SMEs, startups, universities and research institutes.

As a Knowledge and Innovation Community of the European Institute of Innovation and Technology, EIT Digital is focused on entrepreneurship and is at the forefront of integrating education, research and business by bringing together students, researchers, engineers, business developers and entrepreneurs. This is done in our pan-European network of co-location centres in Berlin, Eindhoven, Helsinki, London, Paris, Stockholm, Trento, as well as in Budapest and Madrid. We also have a hub in Silicon Valley.

EIT Digital invests in strategic areas to accelerate the market uptake of research-based digital technologies focusing on Europe's strategic, societal challenges: Digital Industry, Digital Cities, Digital Wellbeing, Digital Infrastructure and Digital Finance.

EIT Digital breeds T-shaped entrepreneurial digital talent focused on innovation through a blended Education Strategy that includes a Master School, Doctoral School and Professional School.
Technology Offers on Innoget are directly posted and managed by its members as well as evaluation of requests for information. Innoget is the trusted open innovation and science network aimed at directly connect industry needs with professionals online.