Summary of the technology
The best developer tool to load test your web applications. Gatling FrontLine is Gatling's official Enterprise version offering a management interface for Gatling, that includes advanced metrics and advanced features for integration and automation.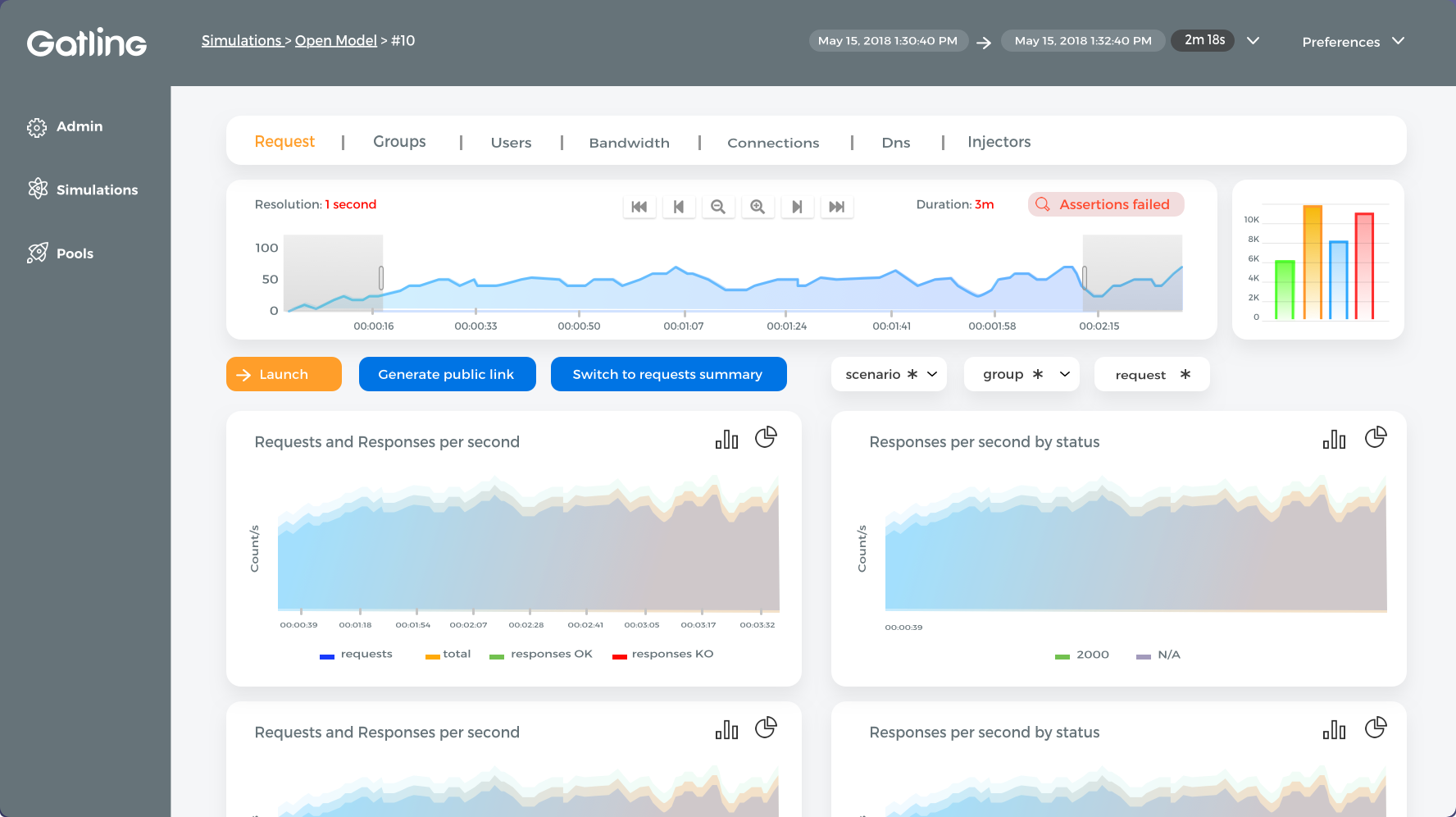 What is Gatling?
Gatling is a powerful open-source load testing solution.
Gatling is designed for continuous load testing and integrates with your development pipeline. Gatling includes a web recorder and colorful reports.
What is Gatling FrontLine?
Gatling FrontLine is Gatling's official Enterprise version.
Gatling FrontLine is a management interface for Gatling. Gatling FrontLine includes advanced metrics and advanced features for integration and automation.
Don't let your application become a victim of its own success
Over the years, Gatling has become a major reference in load testing, reaching more than 5 million downloads and hundreds of thousands of companies using our solutions.
Our solutions, Gatling and Gatling FrontLine, help you simulate hundreds, thousands or even million of users for your web applications. We provide you with high-resolution metrics to help you face critical situations, like go-lives or Black Fridays.
Our users and customers are from all sizes (SMEs or global organizations) and come from all sectors (retail, travel, banks, insurance, video games, industry etc.), because performances issues matter for everyone. Start load testing now!
Gatling Corp
Today, Gatling, with +5M downloads
Origins
As former IT consultants, we were committed to offer high-quality and crash-proof applications to our customers.
But we weren't quite satisfied with the load testing tools available: too complex to use in a CI/CD environment (Continuous Integration and Continuous Delivery).
This is how Gatling started: why not include load testing as a fondamental part of the development process? Gatling with its "Load Test As Code" approach was born.
From Gatling to Gatling Corp
The developers community quickly adopted Gatling and integrated Gatling in their development pipelines. A lot of users contacted us for new features and new protocols support.
We decided to found Gatling Corp and to gather a team to develop this open-source project and promote Load Test As Code.
We now assist our community with professional services and new features with Gatling's Enterprise version, Gatling FrontLine.
A Major player in devops
Today, Gatling, with +4 M downloads, is a major player in load testing, especially in the DevOps world.
A hundred thousand companies are using Gatling on a regular basis to improve their application performance.
We are committed to offer the best load testing experience to more and more diverse projects with our open-source solution, Gatling, and its Enterprise version, Gatling FrontLine.
Technology Owner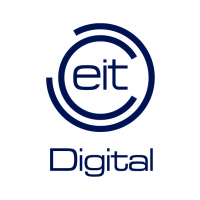 Related keywords
Electronics, IT and Telecomms
Computer Software Technology
Building Automation Software
IT and Telematics Applications
Applications for Health
Applications for Tourism
Applications for Transport and Logistics
Environment Management Systems & Documental Management Systems
Computer Software Market
Systems software
Program development tools/languages
Other system software
Applications software
Integrated software
Software services
About EIT Digital
Public Agency from Germany
EIT Digital
EIT Digital is a leading European digital innovation and entrepreneurial education organisation driving Europe's digital transformation.

EIT Digital delivers breakthrough digital innovations to the market and breeds entrepreneurial talent for economic growth and improved quality of life in Europe. It does this by mobilising a pan-European ecosystem of almost 200 top European corporations, SMEs, startups, universities and research institutes.

As a Knowledge and Innovation Community of the European Institute of Innovation and Technology, EIT Digital is focused on entrepreneurship and is at the forefront of integrating education, research and business by bringing together students, researchers, engineers, business developers and entrepreneurs. This is done in our pan-European network of co-location centres in Berlin, Eindhoven, Helsinki, London, Paris, Stockholm, Trento, as well as in Budapest and Madrid. We also have a hub in Silicon Valley.

EIT Digital invests in strategic areas to accelerate the market uptake of research-based digital technologies focusing on Europe's strategic, societal challenges: Digital Industry, Digital Cities, Digital Wellbeing, Digital Infrastructure and Digital Finance.

EIT Digital breeds T-shaped entrepreneurial digital talent focused on innovation through a blended Education Strategy that includes a Master School, Doctoral School and Professional School.
Technology Offers on Innoget are directly posted and managed by its members as well as evaluation of requests for information. Innoget is the trusted open innovation and science network aimed at directly connect industry needs with professionals online.