Summary of the technology
This IoT Suite supports you through the entire project and product lifecycle. You are supported in all phases from the conception of your application and the proof of concept to the marketability and operation of your solution.

Good to know is that EIT Digital offers a FULLY-FREE 2-day session for IoT potential enablement in cooperation with Microtronics. Sent me a note and I'll plan it!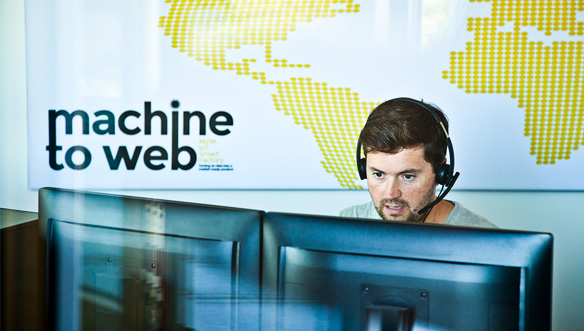 What we solve for you
We collect and transfer data securely and efficiently. Secure access to the data is provided via an open web-interface.
Technical maturity
The diverse basic functionalities form a solid foundation on which you can build your application. The industrial-grade products offer not only security, but also connectivity by design as a standard. The route of your data from the collection in the field to the standardized web interface is fully integrated. The predefined data structure supports the generation of the digital twin of your machines, devices and products.
The reliability of the data comes first. It is the basis for advanced AI, blockchain or business intelligence solutions.
While many of the challenges along the entire product life cycle have already been solved out-of-the-box, the necessary flexibility is retained to implement your application without compromise.
High scalability
Process that are practicable with one or two connected devices quickly scupper the entire IoT project when it comes to larger quantities. For distributed applications lifecycle and device management are essential. Software versions as well as updates over-the-air, maintenance cycles and much more have to be considered.
Comprehensive security management must be implemented across the entire value chain. Confidentiality, integrity, encryption and takes to protect availability are just a few keywords. As a continuous process, security is not done with a single implementation.
In the production measurement and test systems are indispensable to achieve scalability. Have these considerations already in mind when starting with the proof of concept.
Successful with the Microtronics IoT Suite
The Microtronics IoT Suite supports you through the entire project and product lifecycle. You are supported in all phases from the conception of your application and the proof of concept to the marketability and operation of your solution.
Development tools and development boards
Management tools for worldwide distributed operations and services
Tools, Services and Know-How for Industrialization
The great added value of the Microtronics IoT Suite is the variety of software and service components. Thanks to the pre-integrated hardware this leads to a faster and more efficient result.
Technology Owner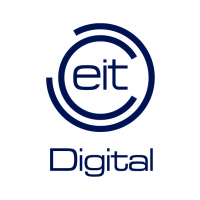 Related keywords
Electronics, IT and Telecomms
Electronics, Microelectronics
Information Processing, Information System, Workflow Management
Data Protection, Storage Technology, Cryptography, Data Security
Internet Technologies/Communication (Wireless, Wi-Fi, Bluetooth)
Internet of Things
IT and Telematics Applications
ICM - Internet Content Management
Multimedia
Telecommunications, Networking
Network Technology, Network Security
Security systems
Cyber Security
Blockchain
internet
iot
microtronics
About EIT Digital
Public Agency from Germany
EIT Digital
EIT Digital is a leading European digital innovation and entrepreneurial education organisation driving Europe's digital transformation.

EIT Digital delivers breakthrough digital innovations to the market and breeds entrepreneurial talent for economic growth and improved quality of life in Europe. It does this by mobilising a pan-European ecosystem of almost 200 top European corporations, SMEs, startups, universities and research institutes.

As a Knowledge and Innovation Community of the European Institute of Innovation and Technology, EIT Digital is focused on entrepreneurship and is at the forefront of integrating education, research and business by bringing together students, researchers, engineers, business developers and entrepreneurs. This is done in our pan-European network of co-location centres in Berlin, Eindhoven, Helsinki, London, Paris, Stockholm, Trento, as well as in Budapest and Madrid. We also have a hub in Silicon Valley.

EIT Digital invests in strategic areas to accelerate the market uptake of research-based digital technologies focusing on Europe's strategic, societal challenges: Digital Industry, Digital Cities, Digital Wellbeing, Digital Infrastructure and Digital Finance.

EIT Digital breeds T-shaped entrepreneurial digital talent focused on innovation through a blended Education Strategy that includes a Master School, Doctoral School and Professional School.
Technology Offers on Innoget are directly posted and managed by its members as well as evaluation of requests for information. Innoget is the trusted open innovation and science network aimed at directly connect industry needs with professionals online.