Summary of the technology
We believe in VR's power to transform the way we work by offering solutions for, Virtual Design Evaluation, Virtual Prototyping, (Surgeon) Training Models, Realistic Simulations and Virtual Product Configuration

Description of the technology
VRgineers was born from Marek Polčák's vision of transformative VR that would finally fulfill the promise laid out when virtual reality was introduced as a concept. Since nothing like what he envisioned existed, Marek decided to build his own VR equipment using his knowledge and tenacity. Today the XTAL, an enterprise-level virtual reality headset, sports a level of detail and clarity that has never been seen before with a 170 degree field of view, 5K resolution and crystal-clear patented VR lenses. This high-end piece of equipment is the ideal tool for prototyping and training in the automotive, aerospace, architecture and manufacturing sectors. VRgineers operates from its branches in Los Angeles and Prague where the XTAL is developed and produced.
ENGINEERED FOR PROFESSIONALS
Best-in-class Crystal Clear Image:High-density OLED displays with 8K resolution paired with our patented non-Fresnel VR lenses.
Deep Immersion Experience:180º field-of-view, 12% Lighter, more compact, Genuine leather face cushion
World's 1st AutoEye™ System:Automatically aligns lenses to users' eyes for optimal experience, and fast user switching.
Integrated Hand Tracking:New highly accurate Leap Motion sensors embedded directly into the headset.
Enterprise-ready:Dev kits + software integrations, Intranet-grade security, Support for multiple tracking systems
Voice Commands:Built-in microphone paired with voice recognition software to enable voice commands in VR.
Technology Owner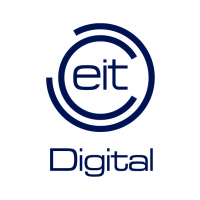 Related keywords
Computer Games
Computer Hardware
Simulation
Visualisation, Virtual Reality
Electronic circuits, components and equipment
Industrial manufacturing, Material and Transport Technologies
Design and Modelling / Prototypes
3D printing design and modelling
Prototypes, trials and pilot schemes
Design of Vehicles
Surgery
3D
Computer Services
Medical equipment
Laboratory equipment
Equipment and instrumentation
hardware
virtual
vr
About EIT Digital
Public Agency from Germany
EIT Digital
EIT Digital is a leading European digital innovation and entrepreneurial education organisation driving Europe's digital transformation.

EIT Digital delivers breakthrough digital innovations to the market and breeds entrepreneurial talent for economic growth and improved quality of life in Europe. It does this by mobilising a pan-European ecosystem of almost 200 top European corporations, SMEs, startups, universities and research institutes.

As a Knowledge and Innovation Community of the European Institute of Innovation and Technology, EIT Digital is focused on entrepreneurship and is at the forefront of integrating education, research and business by bringing together students, researchers, engineers, business developers and entrepreneurs. This is done in our pan-European network of co-location centres in Berlin, Eindhoven, Helsinki, London, Paris, Stockholm, Trento, as well as in Budapest and Madrid. We also have a hub in Silicon Valley.

EIT Digital invests in strategic areas to accelerate the market uptake of research-based digital technologies focusing on Europe's strategic, societal challenges: Digital Industry, Digital Cities, Digital Wellbeing, Digital Infrastructure and Digital Finance.

EIT Digital breeds T-shaped entrepreneurial digital talent focused on innovation through a blended Education Strategy that includes a Master School, Doctoral School and Professional School.
Technology Offers on Innoget are directly posted and managed by its members as well as evaluation of requests for information. Innoget is the trusted open innovation and science network aimed at directly connect industry needs with professionals online.