Summary of the technology
Treatments for type I and type II diabetes
represented by Mr. Shuki Herchovichi
NewCo Founders: Shay Sapir (and/or third party): 85%; Ed Mitrani: 9%; Yissum: 6%
Project ID : 6-2017-4528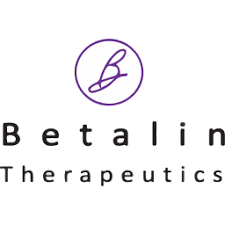 Description of the technology
Company Founder
Shuki Herchovici
Current CEO
Dr. Nikolai Kunicher
About the Company
Betalin Therapeutics is developing a revolutionary therapy for diabetes treatment. Our engineered micro pancreas (EMP) aims to replace insulin therapy for millions of patients worldwide. Betalin Therapeutics licensed the novel EMP technology developed at The Hebrew University of Jerusalem, Israel, in an exclusive worldwide agreement in 2015. The Hebrew University continues to partner with Betalin Therapeutics to support the research and development.
About Company Products
Betalin Therapeutics' proprietary technology is a biological micro-environment for supporting the harvested islets. The combination of the harvested cells and the proprietary micro-environment is called the Engineered Micro-Pancreas (EMP).
Anticipated Advantages of Betalin Therapeutics' Solution
Fewer harvested cells will be required for each transplant, which means more than 5 times as many patients can be treated from the same number of harvests and significantly lowering the cost of each transplant.
The transplants will be more successful because harvested cells thrive in the micro-environment of EMPs and in turn, integrate into the recipient's body much more readily.
The transplants will also be more effective as the insulin secreted from EMPs is better regulated and longer-lasting than insulin from islets alone.
While at first the same immuno-suppressants as currently prescribed in the Edmonton Protocol will be used, the next generation of EMPs will incorporate stem cell therapy and additional technologies such as encapsulation, making immune-suppressants unnecessary.
Betalin Therapeutics' EMPs are a technological breakthrough that has the potential to improve the lives of millions of people each year.
Development Milestones
​2010
Prof. Mitrani lab received $3 million Research budget
2015
Betalin formally founded
Won the IIA 50% support and additional 10% for Capital special grant
EMPs secrete quantities of insulin per cell similar to freshly isolated human islets in a glucose-regulated manner for more than 3 months in vitro
2016
Patents granted in Europe, in process in USA & worldwide
Reversal of diabetes in mice by intraperitoneal transplantation of human islet seeded on EMPs; Increased vascular density in a collagen-rich background
Successfully submitted consulting folder to the US FDA
2017
Optimize and develop scalable process for production of EMPs
Build our own cutting machine, Expanding our lab facilities into JBL
Started dialogue to conduct clinical studies in Miami Edmonton Fuzhou Brussels
2018
Initiate research collaboration with Mayo Clinics
2019
First in man clinical study
Revenue from the sales of engineered micro pancreas
Collaborate with USA based human islet supplier for the R&D pharma industry
Start joint venture in China in order to penetrate the Chinese Market
2020
Initial Public Offering (IPO) Listed on NASDAQ or NYSE
Mergers and Acquisitions (M&A) : Licensing Authorizes partners to utilize our technology with licensing fees
Awards
2017
WON THE MOST PROMISING STARTUP IN ISRAEL Most Promising startup in Israel Xi'an International Entrepreneurship Competition, Xi'an, China.
Betalin won first place at the 6th annual China Innovation and Entrepreneurship Contest, Wuhu, China
1st prize, Best Pharmaceutical Startup at the Mixiii International Competition, Tel Aviv, Israel.
2018
1st prize at the International Innovation and Entrepreneurship Competition, Guangzhou, China.
Company Website
http://www.betalintherapeutics.com
Video Links
.be" rel="nofollow" target="_blank">https://www.youtube.com/watch?v=KgLyOr6rt-o&feature=youtu.be
Social Media Links
https://www.facebook.com/Betalin.Therapeutics.Inc/
Project manager
Shoshana Keynan
VP, Head of Business Development, Healthcare
Project researchers
Eduardo Mitrani
HUJI, Faculty of Science
The Alexander Silberman Institute for Life Sciences
Related keywords
Biological Sciences
Socio-economic development models, economic aspects
Genetic Engineering / Molecular Biology
Medical Health related
Other (uncategorised)
diabetes
Life Science & Biotechnology
Investment Opportunities
About Yissum - Research Development Company of the Hebrew University
Technology Transfer Office from Israel
Yissum - Research Development Company of the Hebrew University
Yissum Research Development Company of the Hebrew University of Jerusalem Ltd. Founded in 1964 to protect and commercialize the Hebrew University's intellectual property. Ranked among the top technology transfer companies, Yissum has registered over 8,900 patents covering 2,500 inventions; has licensed out 800 technologies and has spun-off 90 companies. Products that are based on Hebrew University technologies and were commercialized by Yissum generate today over $2 Billion in annual sales.
Technology Offers on Innoget are directly posted and managed by its members as well as evaluation of requests for information. Innoget is the trusted open innovation and science network aimed at directly connect industry needs with professionals online.