Summary of the technology
"Entre-Visto" is an application that allows to develop a structured interview for the confirmation and contrast of the information offered by the traditional tests used in the selection process.
Description of the technology
From the introduction of the desired parameters, the program offers us the behavioral characteristics of the most appropriate candidate for the profile and recommends us what questions we can ask and what observational criteria to use.
The areas of interest are:

1. Character or personality.
2. Team work.
3. Persuasive communication.
4. Customer orientation.
5. Results orientation.
6. Resistance to frustration.
7. Troubleshooting.
8. Dynamism-energy.
9. Self confidence.
10. Initiative - autonomy.

Once the interview has been carried out and the information incorporated in the application, the program prepares a small report of adjustment or not between candidate and profile. This application can also be used in situational interviews.
Technology Owner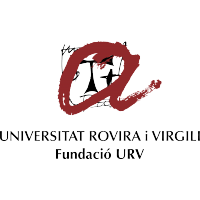 Fundació URV
Technology Transfer Office
Related keywords
Social and Economics concerns
Education and Training
Information and media, society
Technology, Society and Employment
Infrastructures for social sciences and humanities
Communications
Other
Services
Consulting services
human resources
About Fundació URV
Technology Transfer Office from Spain
Fundació URV
The Technology Transfer and Innovation Center (CTTi) meets from the University environment the technological needs and services generated by the productive sectors and administration, through the management of Transfer of Technology and Knowledge, the Intellectual and Intellectual Property management, Technology Watch, Entrepreneurship, and Technology Infrastructures Offer (business incubator).
Technology Offers on Innoget are directly posted and managed by its members as well as evaluation of requests for information. Innoget is the trusted open innovation and science network aimed at directly connect industry needs with professionals online.