Summary of the technology
Knowhow - Mechanisms for Registration and Display of User Feedback Regarding the Use of WWW Indexes

Project ID : 10-2006-303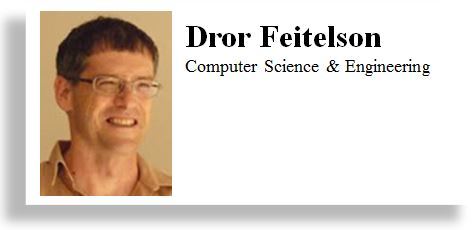 Description of the technology
Available Knowhow
Commercial Advantages:
Customers typically value the experience of other customers, and use such information to guide their actions. Being able to provide such data will therefore boost the appeal of an WWW index site. Vendors with indexes of their products will benefit from first-hand information regarding user responses to their products.
General Background:
WWW Index sites contain many links, but typically no ranking (except perhaps subjective ranking by the editors of the index site). Thus each user must search for himself, without the benefit of experience of previous users -- all such experience, both good and bad, is lost. The invention provides a mechanism for users to express their feedback as part of normal activity. The system then displays a summary of this feedback for the benefit of subsequent users.
Current Status:
A laboratory prototype WWW server, embodying the above ideas, is operational.
Future Plans:
Create a full-scale bibliographic index of a scientific domain and make it available to the scientific community.
Applications and Potential Markets:
The invention is expected to be useful in situations where large volumes of pages are maintained and visited by many users. Examples include WWW indexing services, vendor web sites with product information, and on-line shops offering merchandise.
Project manager
Tamir Huberman
VP Business Dev. Computer Science & IT Director
Project researchers
Dror Feitelson
HUJI, School of Computer Science and Engineering
CS - Machine Learning
Related keywords
Information Processing, Information System, Workflow Management
IT and Telematics Applications
Multimedia
Computers
Computer Graphics Related
Specialised Turnkey Systems
Scanning Related
Peripherals
Computer Services
Computer Software Market
Other Computer Related
Computer Science & Engineering
Available Knowhow
Web Technologies
About Yissum - Research Development Company of the Hebrew University
Technology Transfer Office from Israel
Yissum - Research Development Company of the Hebrew University
Yissum Research Development Company of the Hebrew University of Jerusalem Ltd. Founded in 1964 to protect and commercialize the Hebrew University's intellectual property. Ranked among the top technology transfer companies, Yissum has registered over 8,900 patents covering 2,500 inventions; has licensed out 800 technologies and has spun-off 90 companies. Products that are based on Hebrew University technologies and were commercialized by Yissum generate today over $2 Billion in annual sales.
Technology Offers on Innoget are directly posted and managed by its members as well as evaluation of requests for information. Innoget is the trusted open innovation and science network aimed at directly connect industry needs with professionals online.