Summary of the technology
A hydrophobic nanocellulose has been developed to replace synthetic polymers including PE, PP, or PVC to reduce plastic waste. It is thermally stable, mechanically strong, and provides water vapor and oxygen barrier properties suitable for food packaging, so the nanocellulose would be an ideal material for sustainable packaging.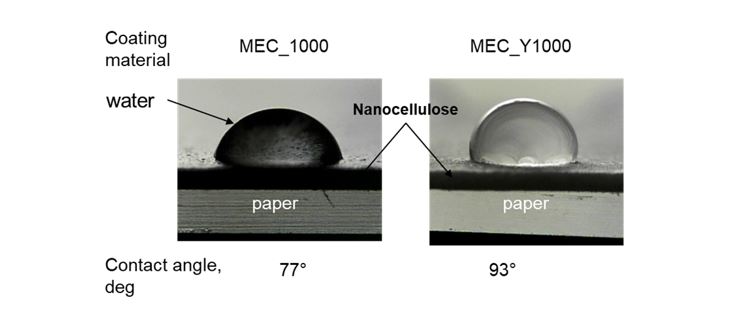 Description of the technology
The hydrophobic nanocellulose (MEC) developed by Innotech Materials is a non-toxic, biocompatible cellulosic nanomaterial and has many advantages over synthetic polymers such as polyethylene (PE) or polypropylene (PP) or existing biomaterials such asstarch or poly(lactic acid) (PLA).
First, it is a glucose-based cellulose, so it is biodegradable, biocompatible, and compostable to break down into valuable nutrients in soils. Due to nano dimensions and cellulose oxidation, its solution is fluidic and suitable for spray or roll coating.
Second,nanocellulose is a liquid crystalline material able to self-assemble to form compact and transparent films, so the MEC films are effective barriers to water vapors and oxygen by increasing the diffusion path length within the films.
Third,it is thermally stable up to 200 °C and mechanically stronger than polyethylene. As such, it allows for reduction in the thickness of paper to save paper as well as to lower the manufacturing cost.
Lastly, it is further modified to bind to fatty acids to improve water vapor and oxygen barrier properties. The modified nanocellulose melts around 1350-145 °C and decomposes at over 190 °C.
Intellectual property status
Patent already applied for
Patent application number : PCT/US2016/59413
Where : US, EU, Canada, and China
Technology Owner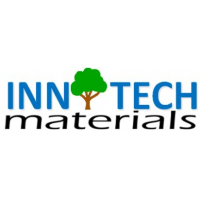 Innotech Materials
Startup
Related keywords
Industrial Technologies
Clean Industrial Technologies
Chemical Technology and Engineering
Plastics and Rubber related to Chemical Technology and engineering
Plastics, Polymers
Packaging / Handling
Packaging for materials
Industrial manufacturing, Material and Transport Technologies
Protecting Man and Environment
Environment
Industrial Products
Chemicals and Materials
Polymer (plastics) materials
hydrophobic nanocellulose
biomaterials
About Innotech Materials
Startup from United States
Innotech Materials
Innotech Materials dedicates the development of nanocellulose technology producing several of cellulosic nanomaterials for applications in bio surfactants and bio plastics.
Technology Offers on Innoget are directly posted and managed by its members as well as evaluation of requests for information. Innoget is the trusted open innovation and science network aimed at directly connect industry needs with professionals online.