Summary of the technology
New avionics system to be used - connected with a flight simulation - to train pilots for aerial works. The same avionics system on-board is useful to improve pilot's performance and the quality of imagery.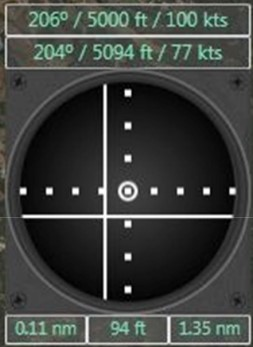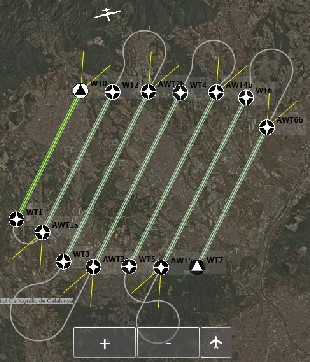 The Challenge

Aerial imagery works consist on a photographic system onboard an aircraft, in nadir orientation, shooting at regular intervals to obtain pictures of the Earth from above. The set of images are useful to observe a piece of Earth under interest. In order to obtain a quality imagery, it is very important that the aircraft to flies very stable in altitude, attitude and velocity. The subsequent parallel tracks required to scan a given area must keep accurate parallel headings. Current training of pilots in flying accurate tracks is based in the use of flight instruments which work with radio navigation signals, such as lnstrument Landing Systems (ILS). But for aerial imagery works these radio signals are not available.
The expertise of the pilot for aerial imagery works needs new training tools and new onboard instruments to avoid bad quality outcomes, or to save the cost of repeating parts of the flight.

The Technology

This invention consists in a flight instrument and its related avionics system to be used on ground connected with a flight simulator, and also to be boarded into an aircraft. The flight instrument is a display, with the look and feel of a Course Deviation Indicator (CDI), commonly found in flight instruments like ILS. The CDI shows the current deviation of the aircraft from the target path, both in altitude and in lateral distance. The measures of deviation of the flight are computed by the avionics system in connection with a secondary positioning system or with the flight simulator data. The technology includes the specification of flight profiles for aerial imagery works.

Current stage of development

The system is fully developed in combination with one commercial flight simulator and is being tested by professional pilots from AirMed Group.

Applications and Target Market

· Flight simulation software companies Certification industry for aircraft components Aircraft operators involved in aerial imagery works
Innovative advantages

· Pilots' training tool for aerial imagery works A new flight instrument to improve quality of remote images Special attention to difficult turning maneuvers Reduction of flight hours and the related cost Acoustic and colored alarms Retrieves a final score for training evaluation
Intellectual property status
Granted Patent
-
Technology available for licensing with technical cooperation Patent Status Priority application

Granted Patent
-
Technology available for licensing with technical cooperation Patent Status Priority application

Technology Owner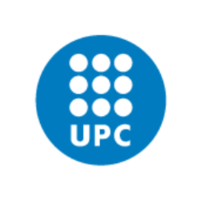 Universitat Politècnica de Catalunya - UPC
Technology Transfer Office
Related keywords
Air Transport
Aircraft
Imaging, Image Processing, Pattern Recognition
Description Image/Video Computing
Industrial manufacturing, Material and Transport Technologies
Security systems
Other consumer services (including photo processing)
aerial photography
About Universitat Politècnica de Catalunya - UPC
Technology Transfer Office from Spain
Universitat Politècnica de Catalunya - UPC
The Universitat Politècnica de Catalunya - BarcelonaTech is a public institution dedicated to higher education and research in the fields of engineering, architecture and science, which contributes its knowledge and expertise in order to increase scientific output, transfer its results to society and provide a network of scientific and technical state-of-the-art facilities and technology valorization services that place us at the leading edge of innovation and economic development.

The UPC has established itself as a driver of innovation and is the technology partner of choice for companies and organizations with which it develops projects and builds partnerships. A role borne out by the numerous agreements and research projects that have been set in motion by groups, organizations and laboratories; the creation of new technology-based companies; the generation and exploitation of patents, and the scientific and technical services UPC makes available to its environment in order to generate progress and employment.

The Technology Transfer Office (SGI) is responsible of Designing, coordinating and implementing research valorisation strategies, carrying out the protection policy of the research results, marketing these results through license contracts and designing and setting up the University's enterprise creation model in order to transfer the results of the research to the market, protect and commercialize these results, promote the culture of entrepreneurship and innovation, and create technology-based companies within the UPC environment.
Technology Offers on Innoget are directly posted and managed by its members as well as evaluation of requests for information. Innoget is the trusted open innovation and science network aimed at directly connect industry needs with professionals online.