Summary of the technology
An electrode assembly for in vitro electroporation for adherent cells has been designed and patented by UPC and UB. The new system allows the electroporation in standard culture plates, achieving an enhanced and uniform electric field distribution across the biological sample monolayer and reducing the invasiveness of the operation. Partners to further develop the system and/or to establish commercial agreements along with technical cooperation are sought.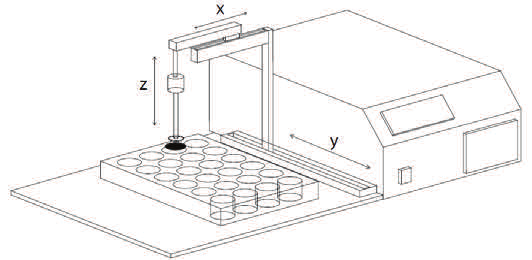 The Challenge

Nowadays, electroporation is a useful technique to introduce foreign impermeable material into the cell cytoplasm. Traditional in vitro equipment performs electroporation in cuvettes where cells are suspended. However, previous trypsinization process is needed when adherent cells are electroporated, causing additional stress to the cells that may affect both the electroporation efficiency and the invasiveness of the operation. In these cases, in situ electroporation is more suitable. Some microfabricated devices have been designed to apply the electric field pulses directly to the adherent cell monolayer. However, most of these devices are custom-built setups, not suitable for their direct use in standard multiwell plates and cells are in contact with the electrodes interfering its normal development.
In addition, there are no real time methods for monitoring electroporation efficiency .

The Technology

The present invention solves the above described drawbacks. An electrode assembly has been designed, able to be positioned momentarily on top of cell monolayer keeping a short distance between electrodes and cells. This setup allows to perform non contact in situ electroporation on cells growing on standard multiwell culture plates. Electric field across cell monolayer is enhanced thanks to the electrodes design. This electrode assembly can be a disposable device due to the low cost manufacturing technology (Printed Circuit Board).

Current stage of development

Validated concept on different cell lines. Successful DNA plasmid transfection.
Prototype with automatic positioning system and software.
Real time bioimpedance monitoring — in process.

Applications and Target Market

Transfection tool for research facilities. Pharmaceutical industries. Hybridoma Production – to manufacture antibodies.

Innovative advantages

· 
· 
· 
· 
· 
· 
·  In situ electroporation on standard culture plates.
Microelectrodes allow the use of low voltages (
Intellectual property status
Granted Patent
-
Technology available for licensing with technical cooperation Patent Status PCT application

Technology Owner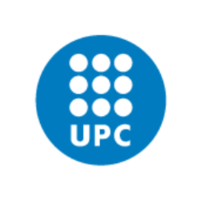 Universitat Politècnica de Catalunya - UPC
Technology Transfer Office
Related keywords
Electronics, IT and Telecomms
Speech Processing/Technology
Signal Processing
System and transportation
Fuel cells
Other Processes
Biological Sciences
Stem cell Technologies
Food Processing
Standards
Other system software
Electronics Related Market
Genetic Engineering / Molecular Biology
Medical Health related
Hydro-electric
Electric companies
cells
electroporation
automatic system
adherent
multi-well
plates
About Universitat Politècnica de Catalunya - UPC
Technology Transfer Office from Spain
Universitat Politècnica de Catalunya - UPC
The Universitat Politècnica de Catalunya - BarcelonaTech is a public institution dedicated to higher education and research in the fields of engineering, architecture and science, which contributes its knowledge and expertise in order to increase scientific output, transfer its results to society and provide a network of scientific and technical state-of-the-art facilities and technology valorization services that place us at the leading edge of innovation and economic development.

The UPC has established itself as a driver of innovation and is the technology partner of choice for companies and organizations with which it develops projects and builds partnerships. A role borne out by the numerous agreements and research projects that have been set in motion by groups, organizations and laboratories; the creation of new technology-based companies; the generation and exploitation of patents, and the scientific and technical services UPC makes available to its environment in order to generate progress and employment.

The Technology Transfer Office (SGI) is responsible of Designing, coordinating and implementing research valorisation strategies, carrying out the protection policy of the research results, marketing these results through license contracts and designing and setting up the University's enterprise creation model in order to transfer the results of the research to the market, protect and commercialize these results, promote the culture of entrepreneurship and innovation, and create technology-based companies within the UPC environment.
Technology Offers on Innoget are directly posted and managed by its members as well as evaluation of requests for information. Innoget is the trusted open innovation and science network aimed at directly connect industry needs with professionals online.