Summary of the technology
Partners to further develop the system through technical cooperation are sought. The areas of developing are: performance improvement: use of other bio-based binders and additives, material applications (construction systems, renders, etc.) and manufacture at commercial scale. Partners to establish commercial agreements are also sought.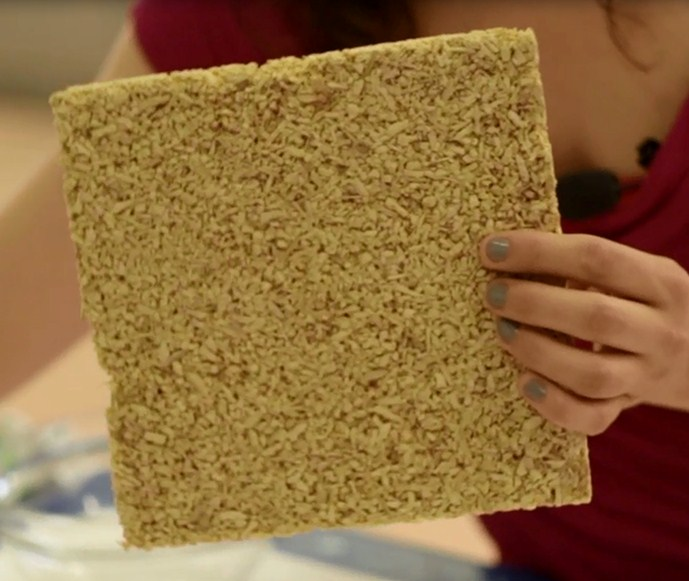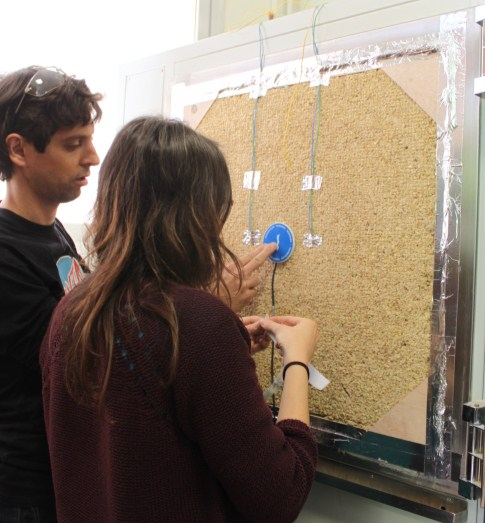 The Challenge

The building sector is moving towards new approaches to energy efficient design, which includes not only the decrease of the thermal transmittance of the building envelope but also the improvement and use of natural and locally available building materials. In this regard interest in bio-based insulation materials is increasing because of the generally lower environmental impact of these materials compared to inorganic or petrol based insulation materials. Their low embodied energy, their ease biodegradability and their nontoxic nature are some of their environmental benefits. We propose a new bio-based material made from currently available crop by-products which is completely compostable and present high hygrothermal properties.

The Technology

Rigid insulation boards made from the pith-rich plants (such as corn, sunflower, miscanthos, elderberry, etc.) bonded with a small amount of a natural binder. This material can also incorporate different repellents, fungicides, flame retardant products, to improve their performance. A wide range of materials can be developed to respond to different requirements (wall insulations, under-floor, roof…).

Current stage of development

Prototypes of 700x700x50 mm are developed. The fire reaction and the fungal resistance have been analysed and improved using low environmental impact products. Further work should be done in these areas though, as well as on durability and production process.

Applications and Target Market

Thermal insulation of buildings (walls, ceilings and floors)
Innovative advantages

· Rigid variable density board (40-150 kg/m3) Completely compostable Cellular structure Low binder content Low thermal conductivity High moisture buffering capacity Unbiased results
Intellectual property status
Granted Patent
-
Technology available for licensing with technical cooperation Patent Status Priority application

Technology Owner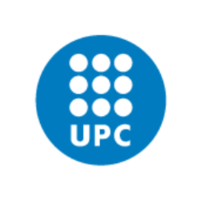 Universitat Politècnica de Catalunya - UPC
Technology Transfer Office
Related keywords
Construction Technology
Building materials
Noise Pollution
Materials, components and systems for construction
Biobased Materials related to Construction Technology
Paper Technology related to Construction Technologies
Agriculture and Marine Resources
Construction and Building Products
About Universitat Politècnica de Catalunya - UPC
Technology Transfer Office from Spain
Universitat Politècnica de Catalunya - UPC
The Universitat Politècnica de Catalunya - BarcelonaTech is a public institution dedicated to higher education and research in the fields of engineering, architecture and science, which contributes its knowledge and expertise in order to increase scientific output, transfer its results to society and provide a network of scientific and technical state-of-the-art facilities and technology valorization services that place us at the leading edge of innovation and economic development.

The UPC has established itself as a driver of innovation and is the technology partner of choice for companies and organizations with which it develops projects and builds partnerships. A role borne out by the numerous agreements and research projects that have been set in motion by groups, organizations and laboratories; the creation of new technology-based companies; the generation and exploitation of patents, and the scientific and technical services UPC makes available to its environment in order to generate progress and employment.

The Technology Transfer Office (SGI) is responsible of Designing, coordinating and implementing research valorisation strategies, carrying out the protection policy of the research results, marketing these results through license contracts and designing and setting up the University's enterprise creation model in order to transfer the results of the research to the market, protect and commercialize these results, promote the culture of entrepreneurship and innovation, and create technology-based companies within the UPC environment.
Technology Offers on Innoget are directly posted and managed by its members as well as evaluation of requests for information. Innoget is the trusted open innovation and science network aimed at directly connect industry needs with professionals online.