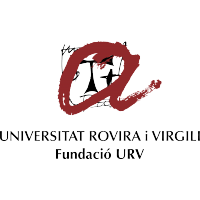 New Smart Method of contactless payment in HOV lanes (High Ocuppancy Vehicles)
/technology-offers/748/new-smart-method-of-contactless-payment-in-hov-lanes-high-ocuppancy-vehicles
Posted by Fundació URVResponsive2013-09-09 09:17:10 · Patents for licensing · Spain
Summary of the technology
The whole method is embedded into an smartphone App. The method considers two options: Computing the total cost independently of the entry point and computing the total cost depending of the entry point. The method allows user authentification into a certification authority. Pre-paid cards can be used to buy credit.
Description of the technology
We have developed a new toll collection method to be used in SMART cities and tollroad scenarios. The method can be used as a contacless payment method in High Ocuppancy Vehicles (HOV) lanes in cities and highways. The method preserves privacy of passengers and can be implemented and used without need of additional tools in the vehicle.
Specifications
Our method combines a new cipher primitive based in identity-based dynamic threshold signature with a new technique of key distribution to automatize the payment. NFC as well as Bluetooth are used as a communication technology.
Main advantages of its use
Custome's privacy is assured and preserved.
Easy and cost effective implementation for interested companies is possible.
Secure and fast contacless payment method is provided
Applications
Company suppliers for smart cities services.
Mobility and telecomunications infrastructures companies
The method can be uses in different smart cities scenarios: indoor and outdoor parking zones, traffic jam regulations and moreover
Tollroads companies
Related keywords
Traffic Engineering / Control Systems
Motor vehicles, transportation equipment and parts
traffic
Contactless payment methods
HVO lanes
Smart cities
tollroads
high ocuppancy vehicles
About Fundació URV
Technology Transfer Office from Spain
Fundació URV
The Technology Transfer and Innovation Center (CTTi) meets from the University environment the technological needs and services generated by the productive sectors and administration, through the management of Transfer of Technology and Knowledge, the Intellectual and Intellectual Property management, Technology Watch, Entrepreneurship, and Technology Infrastructures Offer (business incubator).
Similar Technology Offers
Technology Offers on Innoget are directly posted and managed by its members as well as evaluation of requests for information. Innoget is the trusted open innovation and science network aimed at directly connect industry needs with professionals online.