Summary of the technology
frec|n|sys is now part of the SOITEC group and therefore propose technological developments on Piezoelectric-On-Insulator wafers based on single crystal oriented Lithium Tantalate bonded on Silicon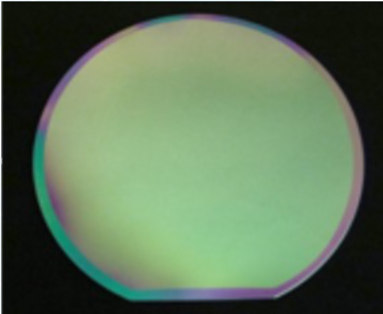 Description of the technology
frec|n|sys is now part of the SOITEC group and therefore propose technological developments on Piezoelectric-On-Insulator wafers based on single crystal oriented Lithium Tantalate bonded on Silicon.
Different crystal orientation is proposed from LiTaO3 (YXl)/36 to (YXl)/48, allowing for the development of advanced SAW devices with very low thermal drift and wideband application capability.
The devices proposed by frec|n|sys may be used for all passive radio-frequency component applications such frequency filters, resonators for oscillator stabilization and overall advanced sensors for wireless monotiring of physical parameters such as temperature, pressure, force, stress, torque and any combination of such parameters.
Technology Owner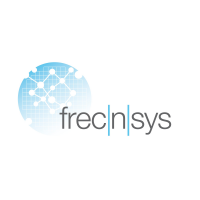 frec|n|sys SAS
Small and Medium Enterprise
Additional information (attached documents)
Related keywords
Electronics, IT and Telecomms
Electronic circuits, components and equipment
High Frequency Technology, Microwaves
Industrial manufacturing, Material and Transport Technologies
Design and Modelling / Prototypes
Measurements and Standards
Electronic measurement systems
Mobile communications, pagers and cellular radio
About frec|n|sys SAS
Small and Medium Enterprise from France
frec|n|sys SAS
frec|n|sys designs, fabricates and commercializes passive RF components (surface acoustic wave – SAW, bulk acoustic wave – BAW, guided acoustic wave devices in general), i.e. sensors, filters and resonators for on-board signal processing. The main applications of such devices are dedicated to harsh environment monitoring, Defense/Space and Telecoms.

The company was created in early 2013 to answer the national demand and international need for advanced SAW device development and production. The skill and expertise of the company originate from competences developed at the FEMTO-ST Institute/CNRS - Besançon. The company owns a patent port-folio protecting its innovation particularly in the field of sensors for harsh environment for which the company ambition to be an international leader. Since Ocyober 2017, frec|n|sys is a 100% subsidiary of the SOITEC group which develops and commercializes advanced SOI wafers for microelectronics and a novel generation of oriented single-crystal piezoelectric layer on silicon, the so-called POI (piezoelectric-on-insulator) wafers.
Technology Offers on Innoget are directly posted and managed by its members as well as evaluation of requests for information. Innoget is the trusted open innovation and science network aimed at directly connect industry needs with professionals online.