Summary of the technology
The present technology is a Web application integrable in a public or private health system, which facilitates the detection of dyslipidemia in general, and familiar hypercholesterolemia in particular. WEB-CDSS HTE 3.0 allows to customize the hypolipidemic treatment, considering its cardiovascular risk, concomitant diseases and drugs.It is based on the European Dyslipemia Guidelines of 2016
Description of the technology
Cardiovascular diseases are the main cause of death worldwide. Atherosclerotic cardiovascular disease (ACD) is the leading cause of death and hospitalization. This mortality can be reduced up to 21% if optimal cholesterol (LDL-C) is obtained. Less than 20% of patients with very high cardiovascular risk achieve the goals, maintaining high cholesterol levels (alteration known as dyslipidemia).
ACD may be precocious if there is a family history, especially in familiar hypercholesterolemia (HF), where the genetic predisposition may reach up to 50%. HF occurs in 1/200 people. Only 10% of HF patients are properly diagnosed, and often through inefficient treatments
WEB-CDSS HTE 3.0 is a web application integrable in a public or private health system, which facilitates the detection of dyslipidemia in general, and HF in particular. WEB-CDSS HTE 3.0 allows to customize the hypolipidemic treatment, considering its cardiovascular risk, concomitant diseases and drugs, and proposing statin, ezetemibe or PCSK-9 inhibitors based treatments, ordered according criteria of efficacy, safety and efficiency. It is based on the European Dyslipemia Guidelines of 2016
Desired business relationship
This technology is Medicine field oriented, and specifically to the diagnosis of dyslipidemia and familial hypercholesterolemia. Its target includes health professionals, healthcare providers and pharmaceutical companiesThe deal sought is a license agreement, development agreement.
Competitive advantages
Represents an improvement in the overall diagnosis of dyslipidemia.
Improves the detection and management of familial hypercholesterolemia.
Improves the quality of prescription of hypolipidemic treatment to be followed.
Cost savings.
Intellectual property status
Other forms of protection
Copyright
Technology Owner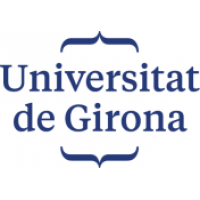 Universitat de Girona
Technology Transfer Office
Related keywords
Biological Sciences
Genetic Engineering / Molecular Biology
Medical Health related
Cardiology
cardiovascular disease
hypercholesterolemia
dyslipidemia
atherosclerotic cardiovascular disease
About Universitat de Girona
Technology Transfer Office from Spain
Universitat de Girona
The University of Girona (UdG) by means of its Research & Technology Transfer Office (TTO) provides services to 117 research groups, 42 of which have been recognized as Consolidated Research Group of Catalonia and 4 among them have been incorporated into the TECNIO network, the top Catalonia's Government excellence research network.
Technology Offers on Innoget are directly posted and managed by its members as well as evaluation of requests for information. Innoget is the trusted open innovation and science network aimed at directly connect industry needs with professionals online.