Summary of the technology
The Use of Chip Scale Photonics for the Advanced, and Efficient Detection of Viruses

Chip scale photonics technology is developing rapidly for diverse applications, from communication and computation to various types of sensing. The Levy group has pioneered diverse advanced chip scale photonic technologies, including for example low loss waveguides, high Q resonators, cutting edge filtering capabilities, integration of active and passive device on chip, and the manufacturing of hybrid chips bringing together microfluidics and photonic devices.

Project ID : 47-2020-10886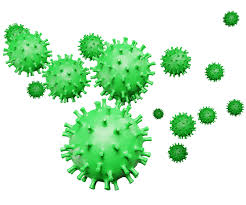 Description of the technology
Chip scale photonics technology is developing rapidly for diverse applications, from communication and computation to various types of sensing. The Levy group has pioneered diverse advanced chip scale photonic technologies, including for example low loss waveguides, high Q resonators, cutting edge filtering capabilities, integration of active and passive device on chip, and the manufacturing of hybrid chips bringing together microfluidics and photonic devices.
On top of the known applications in photonics, these photonic chip scale technologies can also be used in medical and diagnostic applications.
In this project, we bring together chip scale photonics, microfluidic/nanofluidic delivery systems and surface chemistry for the purpose of RNA detection, with a focus on having specificity to specific types of RNA's such as the COVID-19 RNA. This project brings together top notch expertise in photonics, microfluidics, nanofabrication and RF control for the purpose of advanced detection of viruses with speed and efficiency. Results are expected within few months from launching.
Project manager
Matt Zarek
VP, BUSINESS DEVELOPMENT
Project researchers
Uriel Levy
HUJI, Faculty of Science
Applied Physics Department
Technology Owner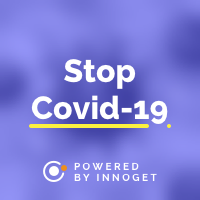 Covid-19 Innovation Challenges by Innoget
Innovation Intermediary
Related keywords
Virus, Virology / Antibiotics / Bacteriology
Detection and Analysis methods
Infectious Diseases
Genetic Engineering / Molecular Biology
Recombinant DNA
Medical genetic engineering applications
Covid-19
About Covid-19 Innovation Challenges by Innoget
Innovation Intermediary from United Kingdom
Covid-19 Innovation Challenges by Innoget
Ahead of the current Coronavirus outbreak, Innoget is fully committed to contributing to mobilizing scientific and expert communities to find a real solution to the Covid-19 pandemic. Therefore, we're supporting worldwide calls and programs that could help in any aspects of the coronavirus crisis.

Is your organization promoting or looking for innovation or research initiatives to mitigate the Covid-19 outbreak? Email us at covid19@innoget.com to list them.

Channeled through Innoget's online open innovation network, initiatives in the health, virology, medicine, or novel technologies applied to human health, among others, are listed and disseminated to Innoget members -ranging from hospitals, research institutes, scientists, businesses, and public administrations- and innovation partners worldwide.
Technology Offers on Innoget are directly posted and managed by its members as well as evaluation of requests for information. Innoget is the trusted open innovation and science network aimed at directly connect industry needs with professionals online.