Summary of the technology
Managing the huge influx of patients in hospitals is one of the most critical challenges of the current COVID-19 pandemic. Shimmer's Bioimpedance Monitor has the potential to help manage this challenge by monitoring HR, respiration rate and depth and the increase in fluid in the lungs to triage and remotely monitor patients.
Background

Bioimpedance, specifically across the lungs, has long been studied in Chronic Heart Failure (CHF) and Acute Respiratory Distress Syndrome (ARDS). This measurement provides useful indicators of respiration, including rate, volume, and fluid in the lungs. Because COVID-19 attacks the lungs, these measurements provide clear indications of the progression of the disease. This information can be used in many ways, potentially including:

• Monitoring patients remotely at home to determine, if and when, they will need to be admitted to the hospital
• Monitoring patients in a hospital to determine when they need more aggressive treatment (e.g., ventilators)
• Enabling the earlier release of non-acute patients because of the ability to monitor at home
• Adjusting the treatment depending on the rate of progression of disease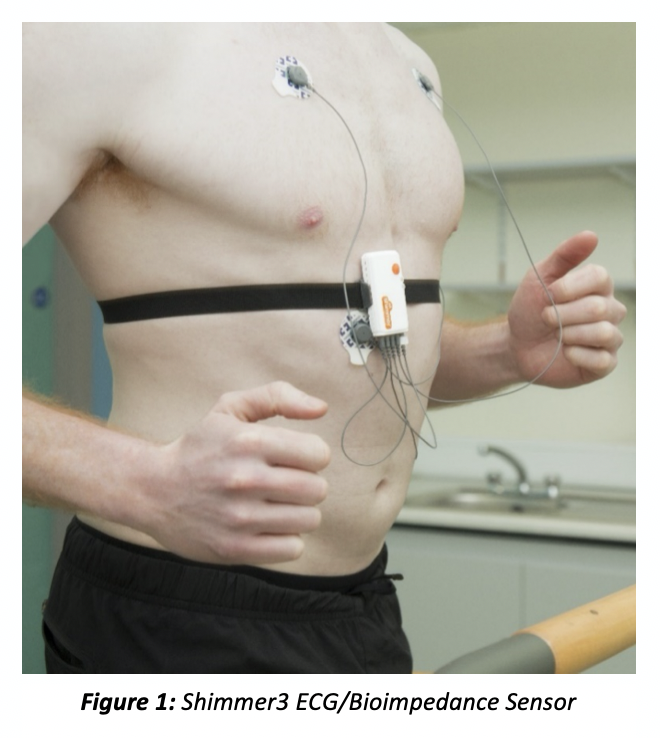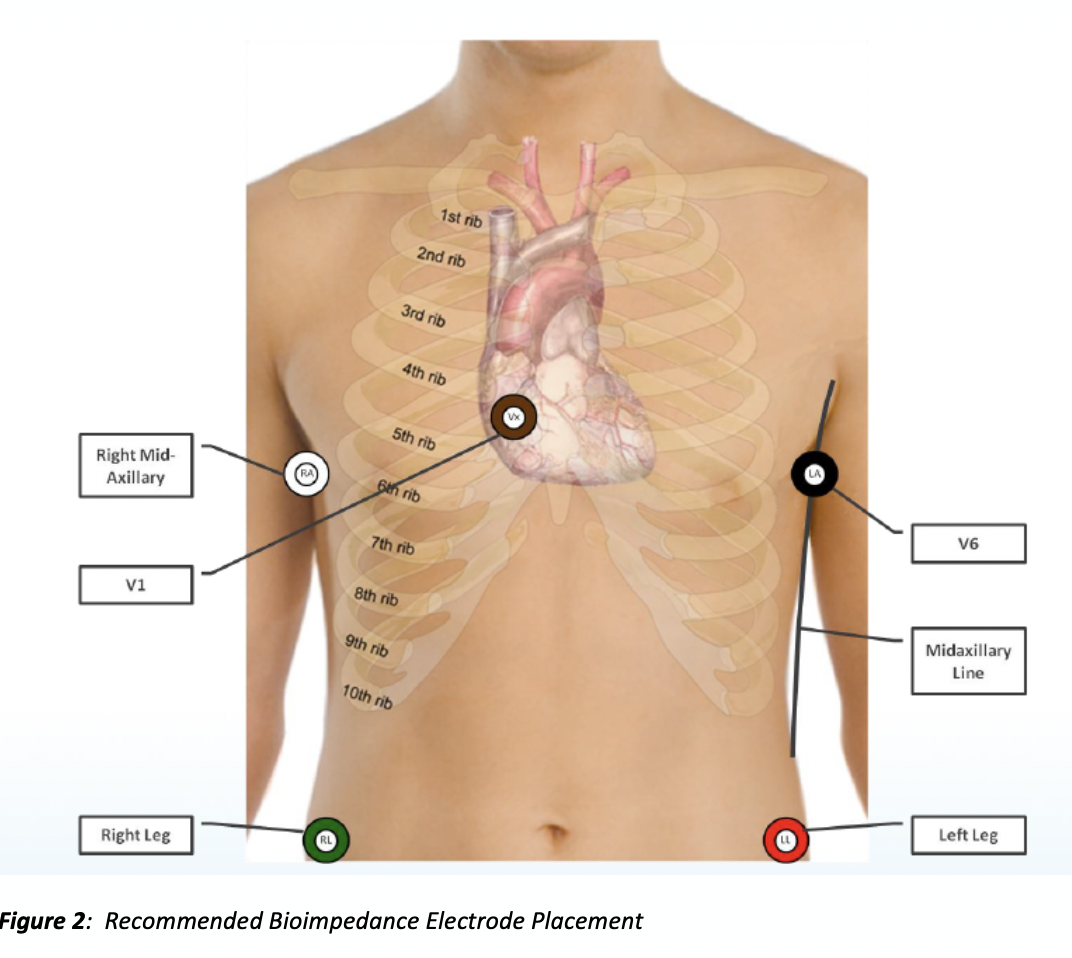 Study Description
The off-the-shelf Shimmer3 Bioimpedance product is well suited to this task. Shimmer is an ISO 13485:2016 medical device manufacturer and this device has previously been incorporated into FDA Class II medical device. Because COVID-19 is a new disease, baseline information needs to be obtained to develop thresholds and protocols for this management. The proposed study has two arms: In-Hospital Monitoring (50 participants) and Remote Monitoring (250 participants). We believe this program can be completed in under two months.
Shimmer is currently seeking sponsors for the research study. A more detailed project outline is available on request.
Implementation Preparation
This research project is just the beginning. The results will be incorporated into a protocol to use this information in clinical practice. In parallel to the research study, Shimmer is preparing to support wide deployment of the devices, including integrating the device into EHR or other clinical management systems and preparing to ramp up production to the required levels. Shimmer's parent company is an ISO 13485:2016 certified contract manufacturer, so it will be possible to ramp up to 30,000 – 50,000 units per month in ~2 months.
Technology Owner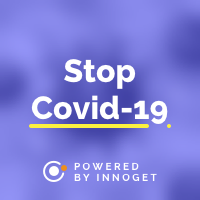 Covid-19 Innovation Challenges by Innoget
Innovation Intermediary
Additional information (attached documents)
Related keywords
Measurement devices
Biological Sciences
Medicine, Human Health
Biostatistics, Epidemiology
Clinical Research, Trials
Medical Technology / Biomedical Engineering
Medical Furniture
Emergency Medicine Technology
Biology / Biotechnology
E-Health
Health information management
Remote diagnostics
Safety & systems
Sensors & Wireless products
Measurements and Standards
Measurement Tools
Sensor Technology related to measurements
Electronic measurement systems
Remote sensing technology
Medical Health related
Diagnostic
Diagnostic services
Clinical Medicine
Medical equipment
Welfare technologies
Covid-19
coronavirus
covid-19
About Covid-19 Innovation Challenges by Innoget
Innovation Intermediary from United Kingdom
Covid-19 Innovation Challenges by Innoget
Ahead of the current Coronavirus outbreak, Innoget is fully committed to contributing to mobilizing scientific and expert communities to find a real solution to the Covid-19 pandemic. Therefore, we're supporting worldwide calls and programs that could help in any aspects of the coronavirus crisis.

Is your organization promoting or looking for innovation or research initiatives to mitigate the Covid-19 outbreak? Email us at covid19@innoget.com to list them.

Channeled through Innoget's online open innovation network, initiatives in the health, virology, medicine, or novel technologies applied to human health, among others, are listed and disseminated to Innoget members -ranging from hospitals, research institutes, scientists, businesses, and public administrations- and innovation partners worldwide.
Technology Offers on Innoget are directly posted and managed by its members as well as evaluation of requests for information. Innoget is the trusted open innovation and science network aimed at directly connect industry needs with professionals online.