Summary of the technology
New biobased aromatic and aliphatic polyesters that can replace isosorbidebased polyesters with improved properties (mechanical, thermal, optical and chemical resistance) have been patented. Partners to further develop the system and/or to establish commercial agreements along with technical cooperation are sought.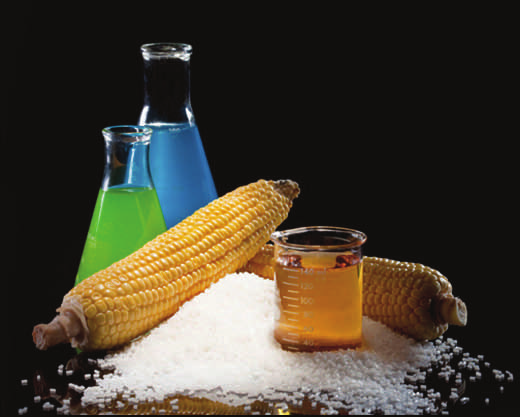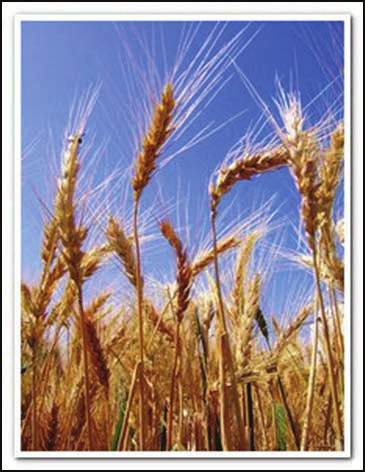 The Challenge

The development of biobased materials, especially those derived from carbohydrates, has the potential to reduce the amount of petroleum consumed in the industry as well as opens new high-value-added markets to agriculture.
Nowadays great attention is given to isosorbide-derived polyesters, due to the non-toxicity and the rigidity provided by the use of carbohydrate-derived isosorbide. However, relevant alternatives to isosorbide have not been presented up to now.
Bicyclic diacetalized carbohydrate-derived alditols and aldaric acids stand out as a novel and renewable source for obtaining biobased polyesters with similar or even improved properties than isosorbide-based polyesters.

The Technology

The present invention relates to the obtention of both aromatic and aliphatic biobased homopolyesters and copolyesters derived from bicyclic diacetalized carbohydrate-derived alditols and aldaric acids.
The aromatic polyesters are high performance materials with good mechanical, thermal and optical properties and good chemical resistance. The degradability and thermal properties of aromatic polyesters can be modified by the introduction of diacetalized carbohydratebased units. In addition, derivatives of carbohydrates with bicyclic structure allow obtaining aromatic polyesters with high glass transition temperature and good thermomechanical resistance. These polyesters can be used in a wide variety of applications ranging from carbonated beverage bottles to the use as a glass substitute material in the form of thick sheets. On the other hand, aliphatic polyesters are among the most widely used biodegradable polymers with applications from the biomedical sector to packaging. In these fields, the use of derivatives of carbohydrates with a bicyclic structure allows obtaining biodegradable and environmentally friendly aliphatic polyesters with improved mechanical and thermal properties, especially those related to stiffness.

Current stage of development

At the laboratory scale with main thermal and mechanical properties evaluated.

Applications and Target Market

New business opportunity for polymer manufacturers to fabricate and commercialize novel biobased polyesters, which can replace the aromatic and aliphatic polyesters currently used in packaging and as fibers and fabrics. Thus, applications of these new polyesters are films by extrusion and casting for support and packaging, films for thermoforming, injection molding, and hydrolysable and biodegradable fibers.

Innovative advantages

· 
·  The use of bicyclic diacetalized alditols and aldaric acids in aromatic and aliphatic polyesters is motivated by several features: they are rigid, chiral, and non -toxic.
For these reasons, polyesters with high glass transition temperature, controlled degradability and/or with special optical properties are synthesized.

Intellectual property status
Granted Patent
-
Technology available for licensing with technical cooperation Patent Status Priority application

Technology Owner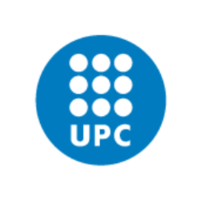 Universitat Politècnica de Catalunya - UPC
Technology Transfer Office
Related keywords
Agrofood Industry
Industrial manufacturing, Material and Transport Technologies
Packaging for materials
Food Packaging / Handling
Industrial Technologies
About Universitat Politècnica de Catalunya - UPC
Technology Transfer Office from Spain
Universitat Politècnica de Catalunya - UPC
The Universitat Politècnica de Catalunya - BarcelonaTech is a public institution dedicated to higher education and research in the fields of engineering, architecture and science, which contributes its knowledge and expertise in order to increase scientific output, transfer its results to society and provide a network of scientific and technical state-of-the-art facilities and technology valorization services that place us at the leading edge of innovation and economic development.

The UPC has established itself as a driver of innovation and is the technology partner of choice for companies and organizations with which it develops projects and builds partnerships. A role borne out by the numerous agreements and research projects that have been set in motion by groups, organizations and laboratories; the creation of new technology-based companies; the generation and exploitation of patents, and the scientific and technical services UPC makes available to its environment in order to generate progress and employment.

The Technology Transfer Office (SGI) is responsible of Designing, coordinating and implementing research valorisation strategies, carrying out the protection policy of the research results, marketing these results through license contracts and designing and setting up the University's enterprise creation model in order to transfer the results of the research to the market, protect and commercialize these results, promote the culture of entrepreneurship and innovation, and create technology-based companies within the UPC environment.
Technology Offers on Innoget are directly posted and managed by its members as well as evaluation of requests for information. Innoget is the trusted open innovation and science network aimed at directly connect industry needs with professionals online.