Summary of the technology
A simple, comfortable patient interface that reduces the time to obtain the ECG (lead I) and minimises external differential-mode interference on it has been patented and developed. The device uses dual dry electrodes placed on a mechanical support that the patient touches, holds or grasps, and can be easily applied wherever a fast ECG measurement can be of interest. A laboratory prototype is available that can be wireless connected to any convenient user interface such as a PC. Partners to further develop the device and/or to establish commercial agreements along with technical cooperation are sought.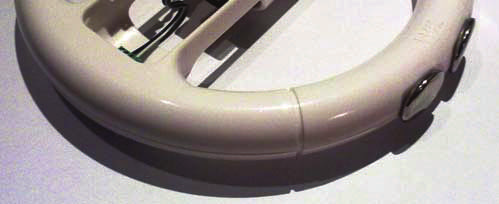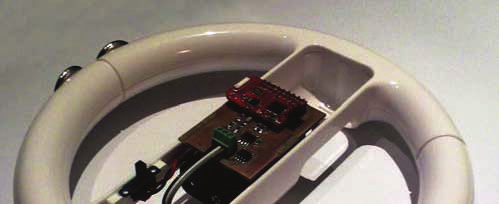 The Challenge

ECG recordings are currently obtained by exposing and cleaning the areas where electrodes are to be placed, normally on a recumbent patient. This takes time from professionals with special training, bothers the patient and consumes cleaning products and either disposable electrodes or conductive jelly. The proposed method does not need any special training to be applied, is comfortable and saves time and consumables. These qualities makes it interesting even to obtain just the heart rate, particularly in Community Health Centres, Sports-fitness clubs, amusement parks (for safety control before using cardiovascular-demanding attractions), Retirement and Nursing Homes, Ambient Assisted Living...It could also complement portable defibrillators in public spaces (airports, museums, stadiums, public transportation systems...)
The Technology

Single channel electrocardiograph (lead I) that uses two double electrodes symmetrically placed on a mechanical support such as a wheel or a bar handle that the patient touches, holds or grasps. Each double electrode has two conductive surfaces, one is connected to one input of a differential amplifier and the other is connected to signal ground. The closeness between each measurement point and signal ground makes the two measurement points to reach similar power-line potentials, which reduces external differential-mode interference in the acquired ECG signal. The closeness between the two double electrodes also helps in interference reduction because it forces the hands to be close to each other. The ECG signal is amplified, filtered, digitized, processed and communicated to a wireless transceiver or modem. A laboratory prototype is available that can be connected to any convenient user interface such as a local or remote PC.
Current stage of development

Prototype available ready for testing on patients.
Applications and Target Market

This technology could be of interest for companies devoted to manufacturing equipment for home health care and fitness control
Innovative advantages

Very fast measurements: no need to expose and clean the area where the electrodes are to be placed, no electrode cable connection, no entangled wires.
Very comfortable: no electrode attachments to the body, no jelly, no skin allergies, no clean-up. Further, no need for the patient to lie on supine position.
Very simple to use, no special directions required about electrode placement or body position.
Can be interfaced to any computer or any other convenient user interface.
Intellectual property status
Granted Patent
-
Technology available for licensing with technical cooperation Patent Status Patent priority application r t

Technology Owner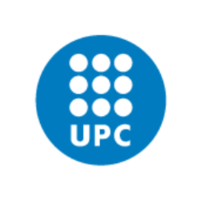 Universitat Politècnica de Catalunya - UPC
Technology Transfer Office
Related keywords
Measurement devices
Environmental Medicine, Social Medicine, Sports Medicine
Medical Health related
Anatomy, Pathology, Immunology, Physiology
Medical/health
Sporting goods, hobby equipment and athletics clothes
About Universitat Politècnica de Catalunya - UPC
Technology Transfer Office from Spain
Universitat Politècnica de Catalunya - UPC
The Universitat Politècnica de Catalunya - BarcelonaTech is a public institution dedicated to higher education and research in the fields of engineering, architecture and science, which contributes its knowledge and expertise in order to increase scientific output, transfer its results to society and provide a network of scientific and technical state-of-the-art facilities and technology valorization services that place us at the leading edge of innovation and economic development.

The UPC has established itself as a driver of innovation and is the technology partner of choice for companies and organizations with which it develops projects and builds partnerships. A role borne out by the numerous agreements and research projects that have been set in motion by groups, organizations and laboratories; the creation of new technology-based companies; the generation and exploitation of patents, and the scientific and technical services UPC makes available to its environment in order to generate progress and employment.

The Technology Transfer Office (SGI) is responsible of Designing, coordinating and implementing research valorisation strategies, carrying out the protection policy of the research results, marketing these results through license contracts and designing and setting up the University's enterprise creation model in order to transfer the results of the research to the market, protect and commercialize these results, promote the culture of entrepreneurship and innovation, and create technology-based companies within the UPC environment.
Technology Offers on Innoget are directly posted and managed by its members as well as evaluation of requests for information. Innoget is the trusted open innovation and science network aimed at directly connect industry needs with professionals online.