Summary of the technology
Novel syringes and concepts useful for homogeneous injection of ceramic bone cements have been patented and developed. These new designs solve the current problems related to the press-filtering that limit the clinical applications. Partners to further develop the technology and/or to establish commercial agreements along with technical cooperation are sought.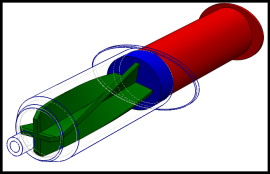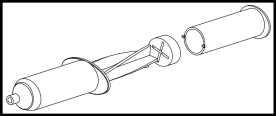 The Challenge
Is to solve these problems and to extend the use of CPCs to the treatment of vertebral compression fractures.
The Technology

The present invention uses concepts of helicoidally transport and continuous sheardeformation movement. These concepts linked together into proper injection devices put the problems of press-filtering, blocking and the like to a minimum. The new concepts ease the homogeneous mixing of the cement during its injection, avoids press-filtering and blocking of the cement into the syringe and consequently, the hand-pressure to be applied by the surgeon in the operation theatre is kept optimum.
Current stage of development

Several prototypes have been manufactured and tested. Experiments are on the way to assure statistic significance.
Applications and Target Market

Multiple applications are possible; all related to the homogeneous injection of slurry-like, semisolid and/or viscous materials.
Several target markets are possible; preference is given to Dentistry and Orthopedics.
Manufacturing Medical Devices Companies (consumables) should be interested.
Innovative advantages

· Cement homogeneity is assured during injection.
· Cement press-filtering and blocking is avoided during injection.
· Cement injection pressure do not increase during injection.
· Allows the CPC injection in any clinical applications.
Intellectual property status
Granted Patent
-
Technology available for licensing with technical cooperation Patent Status 2 Priority patents application

Technology Owner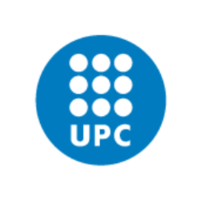 Universitat Politècnica de Catalunya - UPC
Technology Transfer Office
Related keywords
Electronics, IT and Telecomms
Medical Furniture
Medical Technology / Biomedical Engineering
Medical equipment
Medical/health
Medical instruments
Medical Health related
syringes
injection
bone cements
About Universitat Politècnica de Catalunya - UPC
Technology Transfer Office from Spain
Universitat Politècnica de Catalunya - UPC
The Universitat Politècnica de Catalunya - BarcelonaTech is a public institution dedicated to higher education and research in the fields of engineering, architecture and science, which contributes its knowledge and expertise in order to increase scientific output, transfer its results to society and provide a network of scientific and technical state-of-the-art facilities and technology valorization services that place us at the leading edge of innovation and economic development.

The UPC has established itself as a driver of innovation and is the technology partner of choice for companies and organizations with which it develops projects and builds partnerships. A role borne out by the numerous agreements and research projects that have been set in motion by groups, organizations and laboratories; the creation of new technology-based companies; the generation and exploitation of patents, and the scientific and technical services UPC makes available to its environment in order to generate progress and employment.

The Technology Transfer Office (SGI) is responsible of Designing, coordinating and implementing research valorisation strategies, carrying out the protection policy of the research results, marketing these results through license contracts and designing and setting up the University's enterprise creation model in order to transfer the results of the research to the market, protect and commercialize these results, promote the culture of entrepreneurship and innovation, and create technology-based companies within the UPC environment.
Technology Offers on Innoget are directly posted and managed by its members as well as evaluation of requests for information. Innoget is the trusted open innovation and science network aimed at directly connect industry needs with professionals online.