Summary of the technology
A prototype of a novel laser-based displacement sensor enabling subnanometric resolution measurements of biophysical parameters has been developed. The system is in addition extremely compact (few cm3), robust and non-contact. Partners to further develop the current prototype, to pursue novel applications, and/or to establish commercial agreements along with technical cooperation are sought.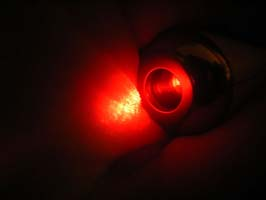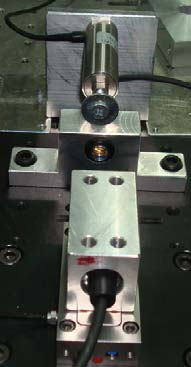 The Challenge

A number of biophysical parameters of relevance may be measured using different optical techniques. However, parameters such as pulse shape, blood flow rate or bioelectrical signals contain relevant information on the inner state of the human body. The relevance of measuring such parameters with very fine detail is expected to enable better, earlierstage, predictive therapies.

The ideal measurement technique should thus be of high resolution, accurate, non-contact, repeatable, with low-cost components, non-invasive and non-ionizing, in order to minimize the discomfort of patients in clinical stages or risks in treatments.

The Technology Laser feedback interferometry is a non-contact, non-invasive technique which has been used for monitoring a number of biophysical parameters in the past.
The Technology
presented involves a novel optical head which enables a stable, portable, compact, singlepoint, low cost sensing approach without contact with the user, based in the optical feedback phenomena. A combination of two laser feedback interferometers enable a selfreferenced optical head which enables high sensitivity measurements (x100 enhancement) of parameters like:

· Blood flow rate
· Bioelectrical currents and voltages
· Pulse rate and shape
· Small-scale skin motion

The technology can equally be applied to detection of badly acquired signals due to patient motion (e.g artifacts in pulse oximetry), or to precise measurement of micro and nanofluidic flows.
Current stage of development

First lab prototype fully operative, hardware and software ready for demo.
Applications and Target Market

Target market involves medical device and equipment manufacturers or developers. As an instance, the system can be applied to measurement of bioelectrical currents, pulse shape, ECG, mecanomiography and other parameters under delicate patients, like in neonathology or intensive care monitoring. The setup is also fully functional in electronics applications, for measurement or current or voltage; in mechanics, for detection of very small displacements, or in fluidics, for measurement of fluid flow.
Innovative advantages

Novel proprietary optomechanical setup and algorithmics.
Small, compact and robust, enabled as a external sensor head for an instrument Simple principle adaptable to different biophysical parameters Non-invasive, non-contact, with low power consumption Large accuracy single point measurement (1nm change in optical path) Low cost, very compact unit immediately turned into an optical head.
Dedicated signal processing for
Intellectual property status
Granted Patent
-
Technology available for licensing with technical cooperation Patent Status PCT application

Technology Owner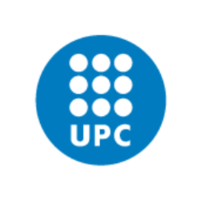 Universitat Politècnica de Catalunya - UPC
Technology Transfer Office
Related keywords
Electronics, IT and Telecomms
Measurements and Standards
Protecting Man and Environment
Biological Sciences
Electronics, Microelectronics
Laboratory equipment
Medical equipment
Electromedical and medical equipment
Medical/health
Monitoring equipment
medical devices
neonathology
About Universitat Politècnica de Catalunya - UPC
Technology Transfer Office from Spain
Universitat Politècnica de Catalunya - UPC
The Universitat Politècnica de Catalunya - BarcelonaTech is a public institution dedicated to higher education and research in the fields of engineering, architecture and science, which contributes its knowledge and expertise in order to increase scientific output, transfer its results to society and provide a network of scientific and technical state-of-the-art facilities and technology valorization services that place us at the leading edge of innovation and economic development.

The UPC has established itself as a driver of innovation and is the technology partner of choice for companies and organizations with which it develops projects and builds partnerships. A role borne out by the numerous agreements and research projects that have been set in motion by groups, organizations and laboratories; the creation of new technology-based companies; the generation and exploitation of patents, and the scientific and technical services UPC makes available to its environment in order to generate progress and employment.

The Technology Transfer Office (SGI) is responsible of Designing, coordinating and implementing research valorisation strategies, carrying out the protection policy of the research results, marketing these results through license contracts and designing and setting up the University's enterprise creation model in order to transfer the results of the research to the market, protect and commercialize these results, promote the culture of entrepreneurship and innovation, and create technology-based companies within the UPC environment.
Technology Offers on Innoget are directly posted and managed by its members as well as evaluation of requests for information. Innoget is the trusted open innovation and science network aimed at directly connect industry needs with professionals online.