Summary of the technology
This new system is an Augmentative and Alternative Communication system (AAC) that allows people with language disabilities to communicate through icons without the intervention of external support. The design is formed by two low-cost separated blocks (selection of the symbols and voice reproduction) with a wireless communication, so it facilitates its scalability, to adapt it to user's vocabulary, and mechanical and intellectual skills. Partners to further develop the system and/or to establish commercial agreements along with technical cooperation are sought.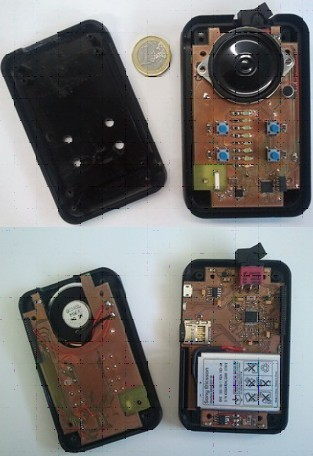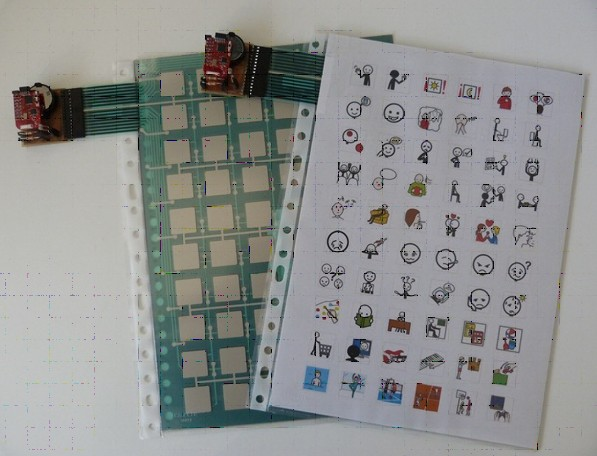 The Challenge

Worldwide, approximately 1.3 % of the population has declared a limitation in the communication process, with a wide range of ages and skills. So it requires greater flexibility in the design of AAC systems, having to adapt to potential users with very different characteristics like age (elderly and children), intellectual ability (advanced vocabulary or limited) or ability to control new technologies. Currently people use AAC systems based on pictographs using basically two systems: communication boards (this is a low cost solution, which allows communication without words, but it needs to know the pictographic system and the meaning of each of the symbols) and electronic communicators (it used specific platforms or software running on standard digital platforms such computer, tablet or Smartphone, creating products fragile and high costs). This new AAC system combines advantages of actual systems in a unique simple and low cost, that improve as much as possible the quality of life of users, so it is versatile and easily adaptable to the intellectual level of the user.
The Technology

The new AAC system consists of two blocks linked by a low-power wireless communication protocol. The first block is the blade holder which is formed by communication sheets (n from 4 to 60). It is a flexible, low cost and low consumption block so it is not needed to change the battery during its lifetime (> 2 years with a use of 2000 selections/day). The second one is the symbol record/player block that has a reduced dimensions so making it very easy to carry and can be transported on a belt or on the wheelchair. As the symbol information and voice recordings are digital, it is very easy to connect this unit to other digital communication systems such as smartphones or internet.
Current stage of development

Prototype available ready for testing on users.
Applications and Target Market

The technology could be of interest for companies devoted to manufacturing equipment for:
People with language disabilities, special schools.
Health care, community health centres
Innovative advantages

Flexible design that can adapt to users with different characteristics and mechanical and intellectual skills.
Require minimal external support for configuration.
Possibility to work with 256 communication sheets robust to shocks and drops.
The audio record/player can easily be connected/replaced by some other communication interfaces: phone, mobile, digital communication via skype or similar,...
Allows communication between doctor and patient (disabled person or foreign) with specific vocabulary.
Intellectual property status
Granted Patent
-
Technology available for licensing with technical cooperation Patent Status Priority application

Technology Owner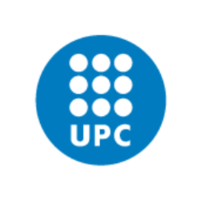 Universitat Politècnica de Catalunya - UPC
Technology Transfer Office
Related keywords
Electronics, IT and Telecomms
Sensors & Wireless products
Internet Technologies/Communication (Wireless, Wi-Fi, Bluetooth)
Human Language Technologies
Applications for Health
Medicine, Human Health
Communications
Communications services
Communications/networking
Medical/health
language disabilities
special schools
healthcare
About Universitat Politècnica de Catalunya - UPC
Technology Transfer Office from Spain
Universitat Politècnica de Catalunya - UPC
The Universitat Politècnica de Catalunya - BarcelonaTech is a public institution dedicated to higher education and research in the fields of engineering, architecture and science, which contributes its knowledge and expertise in order to increase scientific output, transfer its results to society and provide a network of scientific and technical state-of-the-art facilities and technology valorization services that place us at the leading edge of innovation and economic development.

The UPC has established itself as a driver of innovation and is the technology partner of choice for companies and organizations with which it develops projects and builds partnerships. A role borne out by the numerous agreements and research projects that have been set in motion by groups, organizations and laboratories; the creation of new technology-based companies; the generation and exploitation of patents, and the scientific and technical services UPC makes available to its environment in order to generate progress and employment.

The Technology Transfer Office (SGI) is responsible of Designing, coordinating and implementing research valorisation strategies, carrying out the protection policy of the research results, marketing these results through license contracts and designing and setting up the University's enterprise creation model in order to transfer the results of the research to the market, protect and commercialize these results, promote the culture of entrepreneurship and innovation, and create technology-based companies within the UPC environment.
Technology Offers on Innoget are directly posted and managed by its members as well as evaluation of requests for information. Innoget is the trusted open innovation and science network aimed at directly connect industry needs with professionals online.