Summary of the technology
A novel actuation system for a knee orthosis has been designed and patented. This new technology allows to actuate or lock knee rotation during gait, by means of a single motor and a ball-screw transmission. The system is lowweight, compact and easy to adapt to commercial passive orthoses. Partners to further develop the system and/or to establish commercial agreements along with technical cooperation are sought.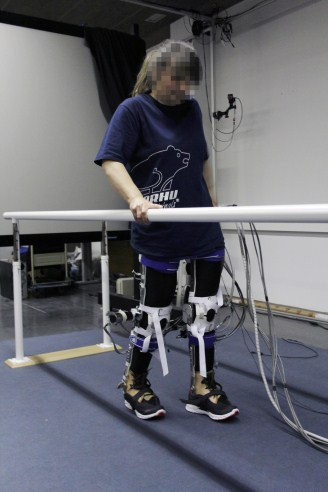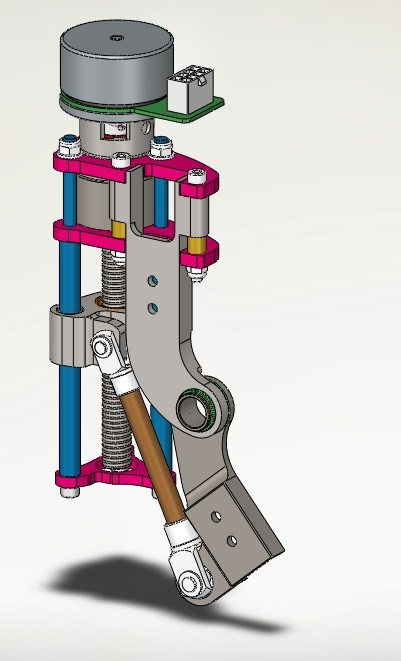 The Challenge

The design of the actuation system arises from a research project aimed at designing patient-tailored active orthoses to assist the gait of incomplete spinal cord-injured (SCI) subjects. The design approach of such assistive devices is based on the concept of minimally modifying the available passive orthoses by adding simple, low-cost and energetically efficient mechatronic modules at the joints. Previous prototypes have been developed and tested on actual SCI subjects.
The Technology

The actuation system transmission is composed of a bar linkage and a ball-screw joint, resulting in a compact design. This transmission configuration provides an added value with respect to existing solutions because it allows to lock the knee joint thanks to the irreversibility of the ball-screw joint. Current commercial solutions lock the joint by braking with the motor, which is energetically inefficient, or use shape-locking mechanisms, which require a considerable torque to unlock the joint, thus increasing the power consumption and time of response. Furthermore, the design conception allows to easily adapt series elastic systems, which are beneficial for control, energy efficiency and to protect mechanical parts.
Current stage of development

The system has been designed and the prototype is in the development stage.
Applications and Target Market

The system has been conceived to actuate the knee joint of a knee-ankle-foot orthosis (KAFO) that assists the gait. The same system can also be used, with slight modifications, to actuate other human articulations. This actuation system can be applied in assistive devices intended for neuromotor pathologies (e.g., spinal cord injury, stroke, cerebral palsy), mobility problems in aged population, or rehabilitation of musculoskeletal joint injuries (e.g., cartilage or ligaments injuries). The target market of this technology is companies that develop this kind of assistive devices.
Innovative advantages

· The ball-screw transmission system is irreversible, which allows to lock the joint with low energy consumption of the motor.
The transmission mechanism allows to easily adapt series elastic systems, which filter the required power, thus reducing energy consumption, and protect the user and the system against impacts.
The system is modular and easily adaptable to standard customized orthopedic material.
Intellectual property status
Granted Patent
-
Technology available for licensing with technical cooperation Patent Status PCT application

Technology Owner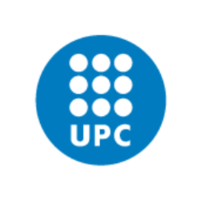 Universitat Politècnica de Catalunya - UPC
Technology Transfer Office
Related keywords
Electronics, IT and Telecomms
Applications for Health
Medicine, Human Health
Medical/health
Medical Health related
Therapeutic
Surgical instrumentation and equipment related to Therapeutics
Other therapeutic (including defibrillators)
Surgical implants
Medical equipment
Welfare technologies
articulations
About Universitat Politècnica de Catalunya - UPC
Technology Transfer Office from Spain
Universitat Politècnica de Catalunya - UPC
The Universitat Politècnica de Catalunya - BarcelonaTech is a public institution dedicated to higher education and research in the fields of engineering, architecture and science, which contributes its knowledge and expertise in order to increase scientific output, transfer its results to society and provide a network of scientific and technical state-of-the-art facilities and technology valorization services that place us at the leading edge of innovation and economic development.

The UPC has established itself as a driver of innovation and is the technology partner of choice for companies and organizations with which it develops projects and builds partnerships. A role borne out by the numerous agreements and research projects that have been set in motion by groups, organizations and laboratories; the creation of new technology-based companies; the generation and exploitation of patents, and the scientific and technical services UPC makes available to its environment in order to generate progress and employment.

The Technology Transfer Office (SGI) is responsible of Designing, coordinating and implementing research valorisation strategies, carrying out the protection policy of the research results, marketing these results through license contracts and designing and setting up the University's enterprise creation model in order to transfer the results of the research to the market, protect and commercialize these results, promote the culture of entrepreneurship and innovation, and create technology-based companies within the UPC environment.
Technology Offers on Innoget are directly posted and managed by its members as well as evaluation of requests for information. Innoget is the trusted open innovation and science network aimed at directly connect industry needs with professionals online.