Summary of the technology
An easy-to-use and affordable system able to quickly assess physiological parameters related to cardiac and vascular health of a subject from the force sensors of a common electronic weighing scale.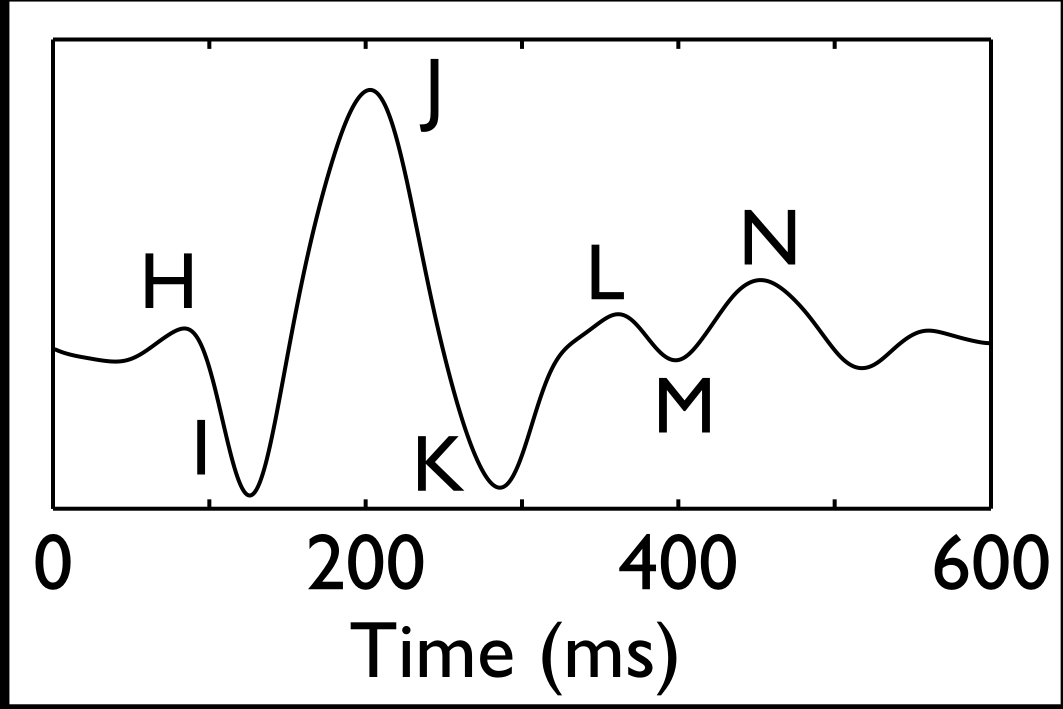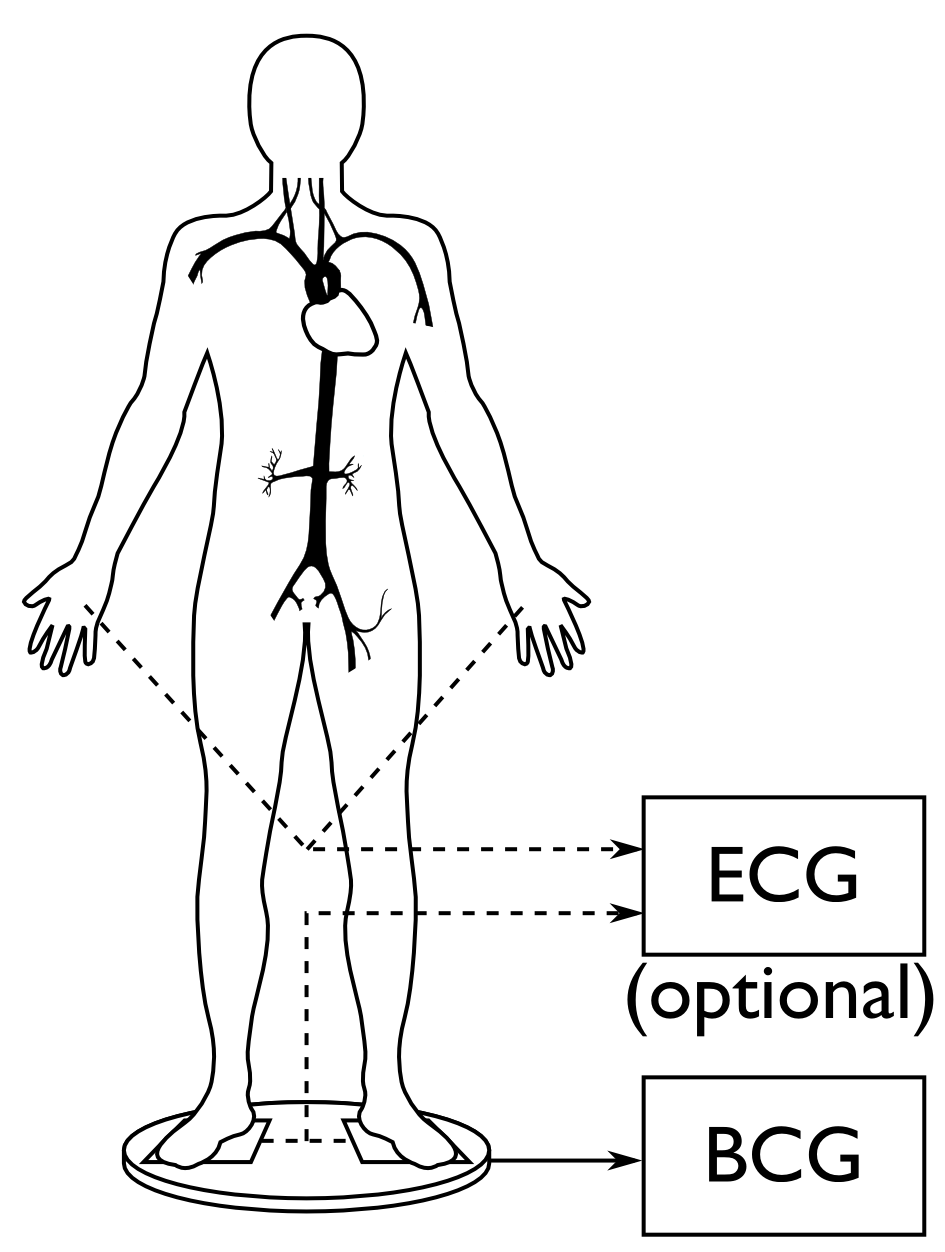 The Challenge

Personal health systems often rely on implantable, wearable or portable devices able to acquire physiological signals, which are well-suited to continuous monitoring but are unpractical for periodic monitoring, less for eventualities. Hence, there is a need for easyto-use devices that do not interfere with daily routines neither result in any discomfort yet can quickly provide valuable information about personal health condition when required.
The Technology

Weighing scales are very common devices in our daily routine and enable cost-effective periodic monitoring at home and eventual fast checks. We have designed a measurement system able to obtain the ballistocardiogram (BCG) from the same strain gauges of weighing scales, from which we are able to extract the aortic pulse transit time (PTT) and the aperture and closure of the aortic valve. The aortic PTT reflect the stiffness of the aorta and can be related to several factors such as ageing, hypertension, and risk of cardiovascular events. Further, the aortic PTT can be calibrated to provide beat-to-beat measurements of arterial blood pressure. The aperture and closure of the aortic valve, combined with an electrocardiogram (ECG) that can be obtained from feet or handheld electrodes, can be used to calculate the pre-ejection period (PEP) and left ventricular ejection time (LVET), whose quotient reflects the status of myocardial health.
Current stage of development

A laboratory sensor prototype is available.
Applications and Target Market

Personal healthcare, m-health, e-health, remote physiological monitoring, drug testing, drug dose adjustment, home health care, health promotion programs, fitness, physical activity monitoring, sports medicine, fitness centers, labor medicine, groups screening, primary care centers, community health centers, hotels, and spas.
Innovative advantages

· Only the force sensors of a common electronic weighing scale are required and the additional necessary hardware and software is easily embeddable in the device.
No auxiliary personnel is required to use the scale Provides information about aortic stiffness non-invasively and in a short time by using only the BCG.
Provides information about myocardial health non-invasively and in a short time from the BCG plus an additional ECG.
Can be adapted to any wireless technology.
Intellectual property status
Granted Patent
-
Technology available for licensing with technical cooperation Patent Status Priority application

Technology Owner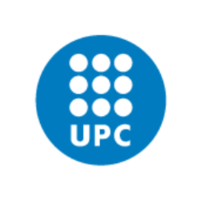 Universitat Politècnica de Catalunya - UPC
Technology Transfer Office
Related keywords
Electronics, IT and Telecomms
E-Health
Remote diagnostics
Applications for Health
Medicine, Human Health
Health information management
Electronics, Microelectronics
Diagnostics, Diagnosis
Cardiology
Medical/health
Other Medical/Health Related
Diagnostic
Diagnostic services
personal healthcare
drug testing
About Universitat Politècnica de Catalunya - UPC
Technology Transfer Office from Spain
Universitat Politècnica de Catalunya - UPC
The Universitat Politècnica de Catalunya - BarcelonaTech is a public institution dedicated to higher education and research in the fields of engineering, architecture and science, which contributes its knowledge and expertise in order to increase scientific output, transfer its results to society and provide a network of scientific and technical state-of-the-art facilities and technology valorization services that place us at the leading edge of innovation and economic development.

The UPC has established itself as a driver of innovation and is the technology partner of choice for companies and organizations with which it develops projects and builds partnerships. A role borne out by the numerous agreements and research projects that have been set in motion by groups, organizations and laboratories; the creation of new technology-based companies; the generation and exploitation of patents, and the scientific and technical services UPC makes available to its environment in order to generate progress and employment.

The Technology Transfer Office (SGI) is responsible of Designing, coordinating and implementing research valorisation strategies, carrying out the protection policy of the research results, marketing these results through license contracts and designing and setting up the University's enterprise creation model in order to transfer the results of the research to the market, protect and commercialize these results, promote the culture of entrepreneurship and innovation, and create technology-based companies within the UPC environment.
Technology Offers on Innoget are directly posted and managed by its members as well as evaluation of requests for information. Innoget is the trusted open innovation and science network aimed at directly connect industry needs with professionals online.